Fans Tell The List: What's The Biggest Bombshell From Harry & Meghan's Netflix Series So Far?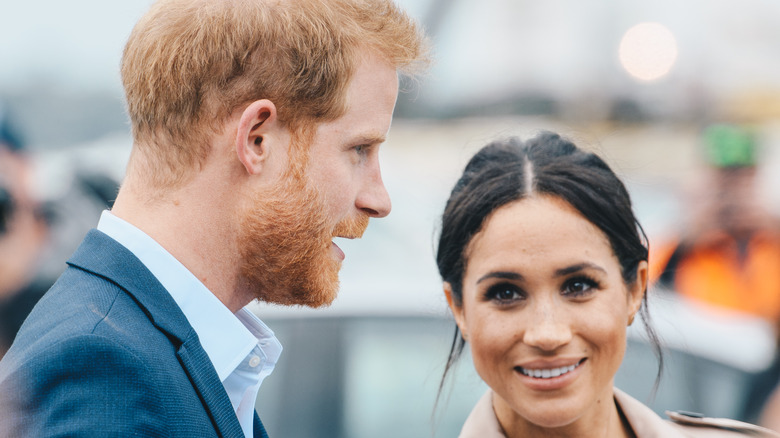 Shaun Jeffers/Shutterstock
The first three episodes of Prince Harry and Meghan Markle's Netflix documentary series, "Harry & Meghan," dropped last week, leaving fans and critics shocked. Reviews have largely been split, with some fans admiring the Sussexes' bravery and commitment to sharing their experiences, while others point out the irony that the documentary follows Harry and Meghan's cries for privacy. 
Whether you're watching to support or to gossip, everyone is talking about this groundbreaking series. According to Digital Spy, 2.8 million people streamed the documentary on Netflix when it premiered on Dec. 8, and the ratings currently outrank the popular royal series "The Crown."
While many wait in anticipation to see how the royals will react to Netflix's "Harry & Meghan," we wanted to hear from the fans. The List conducted a survey on YouTube that asked, "What's the biggest bombshell you've learned from Harry & Meghan's Netflix series so far?" With over 4,500 votes, it's clear that fans are shocked by many of the juicy details that the Duke and Duchess of Sussex revealed in their historic documentary.
42% of voters agree this was the most shocking bit of insider info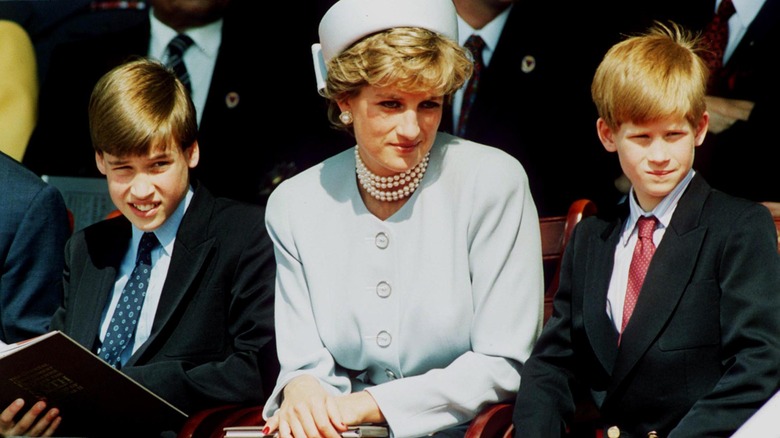 Anwar Hussein/Getty Images
There were quite a few surprising things that Prince Harry and Meghan Markle revealed in their new docuseries, but none shocked us quite like the descriptions of his youth. According to The List's survey on YouTube, 42% of voters said that details about Harry's childhood and his relationship with his family amounted to the biggest bombshell they've learned so far.
In "Harry & Meghan," the Duke of Sussex revealed that his childhood was filled with forced smiles for the paparazzi that followed the family everywhere they went. "Rarely did we have a holiday without someone with a camera jumping out of a bush, or something," Harry recalled, per The New York Times. His fears of being oppressed by the media followed him into his early adulthood and dating life. Harry shared that he was terrified of Meghan being "driven away" by the constant paparazzi presence.
Luckily, not all his early childhood memories were unhappy ones. In Episode 1, Harry spoke fondly of his mother, Princess Diana, but admitted that he doesn't have many clear memories of her. "It was almost like internally I sort of blocked them out," he said, which is understandable, considering her untimely death and the huge trauma it was for Harry, who was 12 at the time. Even still, Diana's presence, laugh, and advice are forever ingrained in him, he said (via Time).
More royal bombshells viewers can't believe they learned
In just three episodes, we've already learned so many intimate details about Meghan Markle and Prince Harry's life together. While the prince's childhood may have been the winner for most shocking, 19% of voters were most fascinated by Meghan's relationship with the royals, per The List's survey. From her lack of a royal background to the awkward curtsy Meghan did for Queen Elizabeth, she had an extremely difficult time finding her place amid members of The Firm.
One of the biggest reasons for Harry and Meghan's split from the royal family was how the couple was treated by British media. According to The List's survey, 16% of voters thought the series' biggest bombshell was the amount of media harassment the couple experienced, which the Duke and Duchess of Sussex believe was motivated largely by race. Per NPR, many people with ties to the Sussexes came forward saying that they were misquoted by the media and were even offered money to lie about Meghan to create scandal.
Per our survey, 13% of voters were most surprised to hear about Meghan's own family drama, while another 11% felt that the firsthand accounts of "Megxit" and the inside look into the couple's life in the US were the most fascinating. Fans loved seeing footage of baby Archie and intimate moments of the Sussexes at home in California (via Page Six).
Three more episodes of "Harry & Meghan" are set to release on Dec. 15, promising even more never-before-seen moments of the Sussex family.