The Weight Watchers 2023 Plan Explained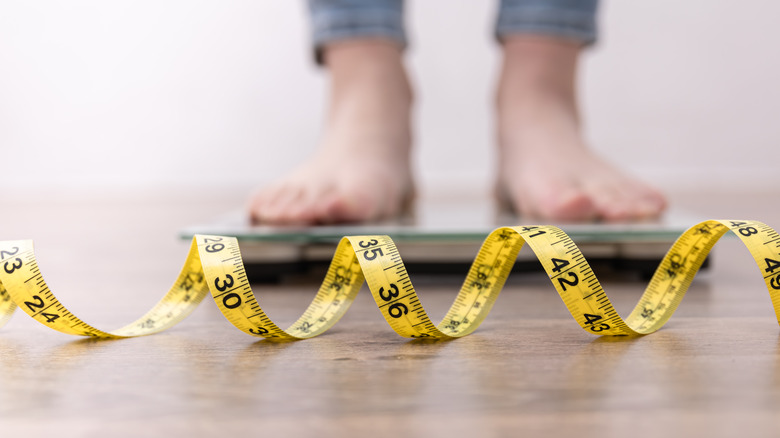 Puhimec/Getty Images
If you're unfamiliar with Weight Watchers, it's a popular weight-loss plan that focuses on tracking your food intake through a point system. Even if you've never attempted Weight Watchers, you've likely seen their commercials and partnerships featuring famous faces like James Corden and Oprah Winfrey. 
According to its website, Weight Watchers has been around since 1961, when founder Jean Nidetch wanted to find a healthier and more efficient way to not only lose weight but keep it off. While Weight Watchers has since gone through a variety of owners and even name changes — according to Slate, it rebranded to WW in 2018 to promote a focus on overall wellness rather than just weight loss — it has remained a popular diet option for people everywhere.
But, along with a name change, Weight Watchers has also been changing the way its plan works. According to Pound Dropper, the program changes every two years. This year, though, the company has released a new 2023 plan after the 2022 plan was deemed a bit too confusing for users, per Simply Nourished Living. 
If you are already enrolled in Weight Watchers or are looking to begin your wellness journey with WW, here's what you can expect from the new 2023 plan.
How the Weight Watchers 2023 plan works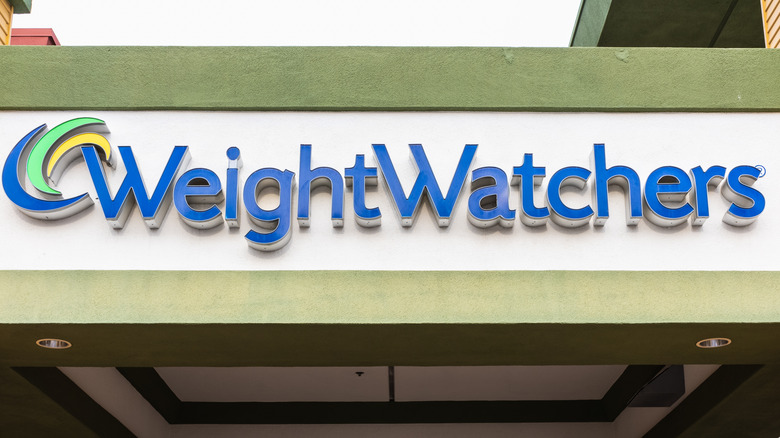 Sundry Photography/Shutterstock
According to Pointed Kitchen, if you've used Weight Watchers at any point since 2017, the new plan won't be that different to you. In fact, the 2023 plan will look very similar to the Freestyle Plan and the Blue Plan of the past. 
To get started, the app will ask you a few questions about your goals and your habits. You are then prompted to choose the best plan for you, such as solely using the app or using the app and live coaching.
Once you've chosen your preferred method, you'll receive an allotted amount of points based on your goals, current weight, and more. All foods are worth a certain amount of points, and, each day, your eating plan should reach but not exceed your overall points allotment, all of which is tracked in the app.
Changes from the 2022 plan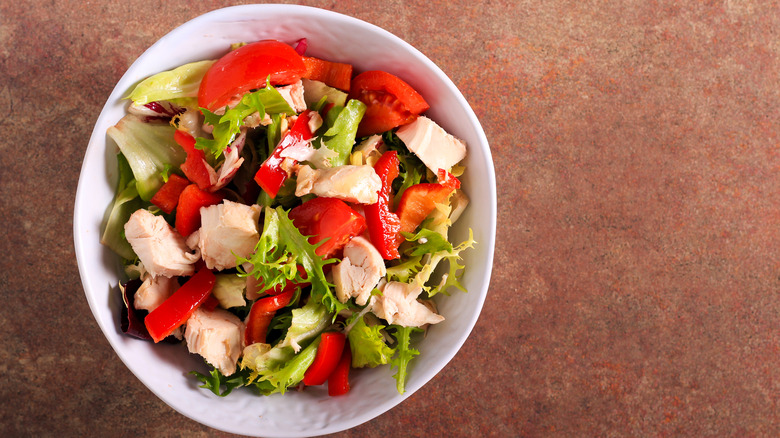 MShev/Shutterstock
Points have always been Weight Watchers' focus, but, in 2021, it rolled out some changes that didn't sit well with users. According to Eating Well, the biggest change was adding the option for users to choose their own zero-point foods. So, if you ate oatmeal every single morning, oatmeal would become zero points. 
The super-customized programs, along with the ability to earn back points for drinking water or eating vegetables, were not as successful as the company thought, per Simply Nourished Living. The new plan will do away with gaining points for water and vegetable intake and streamline the plans to make zero-point foods and points-per-food the same for everyone (except those who have diabetes).
So, while the amount of points you get per day will vary, everything else will be the same, allowing users to collaborate and work together on their diets once again.
Zero-point foods explained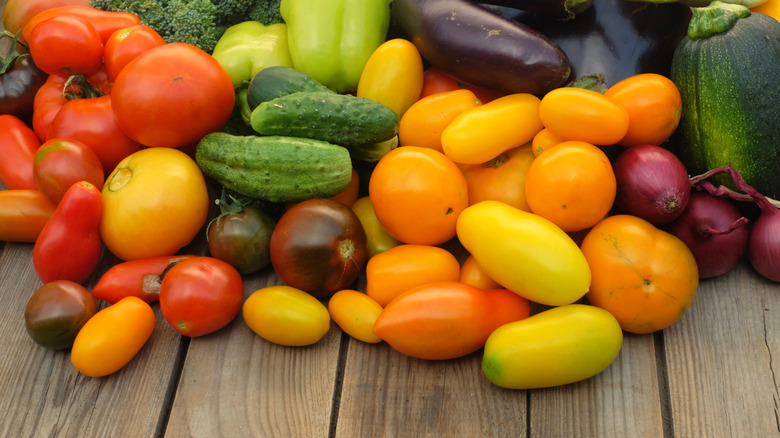 eugenehill/Shutterstock
Before the 2023 plan was released, users were given their own personalized list of zero-point foods. In short, a zero-point food means you can eat as much of it as you want without affecting your point allocation for the day. The new plan will do away with personalized zero-point foods and instead add a larger list of universal zero-point foods for users to enjoy, per Eating Well.
According to Pointed Kitchen, some of the zero-point foods available to users — besides diabetic users — include eggs, fruit, non-starchy vegetables, shellfish, corn, poultry, tofu, air-popped popcorn, beans, peas, lentils, fat-free yogurt, and fat-free cottage cheese.
How much the plan costs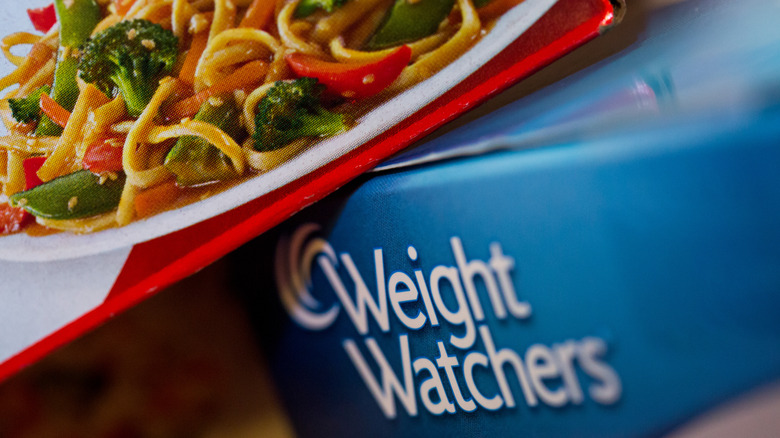 Bloomberg/Getty Images
There are two different options when it comes to Weight Watchers pricing: core and premium. The core membership is the basic plan and includes use of the app, a customized plan, the point-tracking system, 24/7 coaching, and access to thousands of recipes and community support. The core membership starts at $15 per month for the first three months.
The premium option includes all of that plus live workshops, offered both virtually and in-person. These workshops are offered every single day, giving extra support to those who need it. The premium membership starts at $30 per month for three months.
Weight Watchers often rolls out deals and specials, so be sure to check the website before opting into a certain plan.
How to sign up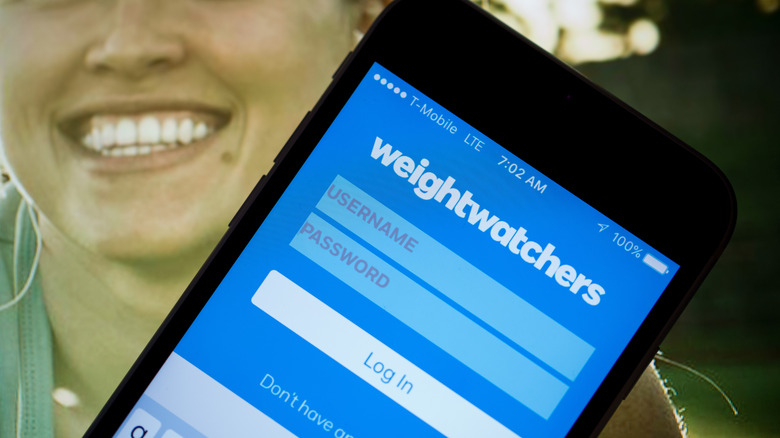 Bloomberg/Getty Images
The first step is to take the quiz, which asks for your current height and weight and your goal weight, along with your reasoning for wanting to lose weight, whether it be for health reasons or confidence reasons. It will assess how you feel about embarking on a weight loss journey. Are you anxious about it or excited to get started? It will also ask questions about how busy you are, how you handle portion control, if you need support with things like late-night snacking or stress-eating, your activity level, and your sleep habits.
Once you complete the quiz, you will be prompted to pick your membership option and download the app. It's then time to get started! Do some research on recipes and snack options that are low in points, head to the grocery store to stock up on zero-point and low-point foods, and get ready to embark on a weight loss journey that is tailored to you.