Jennifer's Many Loves On Days Of Our Lives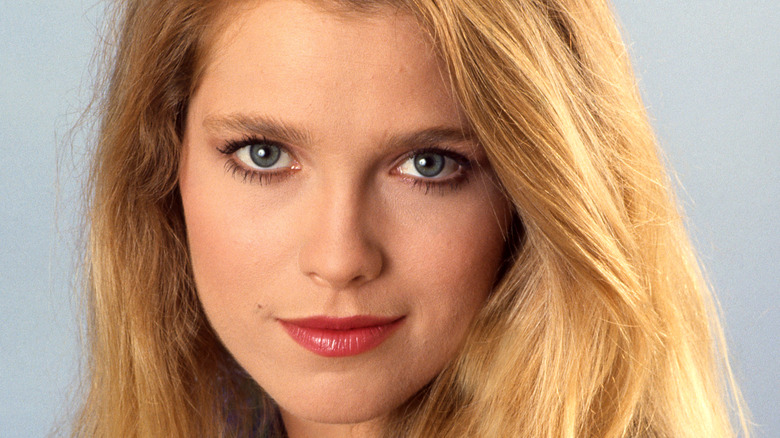 Donaldson Collection/Getty Images
Trigger warning: This article contains mentions of sexual assault.
It may be hard to keep up with every character on "Days of Our Lives." However, some are easier to remember than others. Characters who have been through a lot of drama and had memorable storylines are no doubt embedded in the brains of viewers. Of course, those who come from Salem's most prominent families are also considered to be among some of the most important characters on the sudser. Undoubtedly, characters like Jennifer Horton will forever be a part of the show's landscape and history.
Jennifer is the daughter of Laura Spencer and Bill Horton. She's also the granddaughter of the sudser's original and iconic duo, Tom and Alice Horton. Sadly, Jennifer's childhood was anything but easy. She was forced to deal with her mother's mental health issues and she eventually turned into a troubled teenager. After running away from boarding school she came to Salem to live with her grandparents, who, along with the help of her older brother Mike Horton, steered Jennifer towards the right path.
Over the years, Jennifer has become one of the most beloved characters on "Days of Our Lives," and longtime fans will likely remember all of her love interests along the way.
Jennifer's first love was Frankie Brady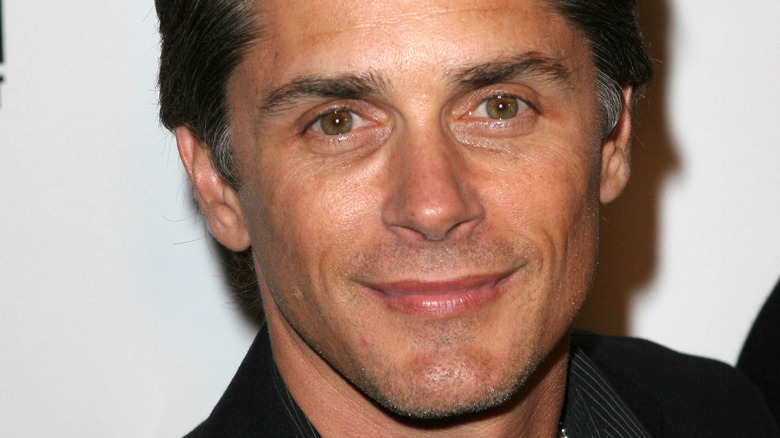 s_bukley/Shutterstock
Some "Days of Our Lives" fans may remember that Jennifer Horton's early years were full of drama. While attending high school, she began dating a man named Glenn Gallagher. During that time, Jennifer found out that Glenn's coach was dealing drugs, and she even stumbled upon them during a tense moment when the man was holding Glenn at gunpoint. She then looked to another one of her classmates, Frankie Brady, for help, and the two saved Glenn.
Eventually, Jennifer and Frankie began having feelings for one another, and they got engaged at a very young age. However, Jennifer soon discovered that with both her mother and her grandmother having serious mental health issues, she herself may also suffer from mental health ailments in the future. She then realized that any children she had may inherit those issues as well. So, she opted to call off her engagement to Frankie.
Eve Donovan tried to get in between Frankie and Jennifer, but the couple eventually reconciled. They later split again, but many years later fell back in love and had a very short-lived marriage in 2006. After their marriage ended, Frankie left Salem, and fans haven't seen him since.
Jennifer had flings with Emilio Ramirez and Lawrence Alamain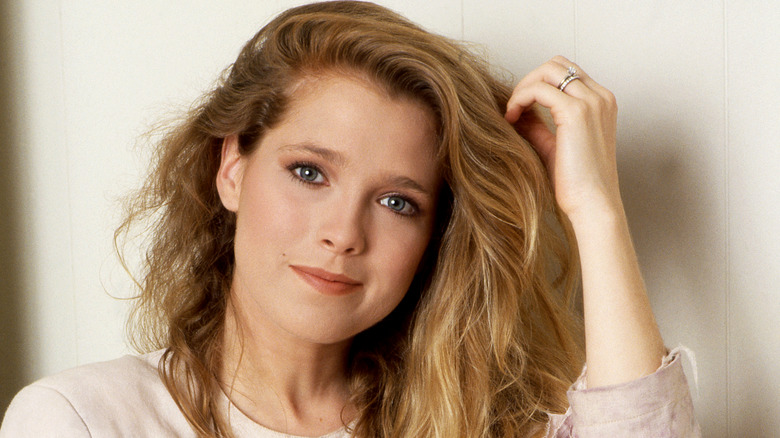 Donaldson Collection/Getty Images
After Jennifer Horton's early split with Frankie Brady, she moved on to Emilio Ramirez. The duo fell quickly for each other, but he soon left Salem and Jennifer behind. During this time, "Days of Our Lives" viewers watched Jennifer meet Jack Deveraux, and sparks began to fly. However, when Emilio returned to Salem, he and Jennifer reunited. Jennifer was torn between Emilio and Jack, but ultimately said yes to Emilio's proposal. The couple planned their wedding, but Jack was devastated and stopped at nothing to ensure that the marriage didn't happen. He even went as far as to kidnap Jennifer on her wedding day. She eventually returned to Emilio, but their relationship didn't work.
Although Jack and Jennifer were drawn to each other, Lawrence Alamain came to Salem and believed Jennifer to be the heiress that he's been looking for. Jennifer opted to play along with Lawrence's suspicions in order to save her good friend Carly Manning from his clutches. However, things took a dark turn when Jennifer agreed to marry Lawrence and he later raped her. Jennifer was traumatized by the assault and pulled away from her loved ones, including Jack, while dealing with the situation.
If you or anyone you know has been a victim of sexual assault, help is available. Visit the Rape, Abuse & Incest National Network website or contact RAINN's National Helpline at 1-800-656-HOPE (4673).
Jack Deveraux is the love of Jennifer's life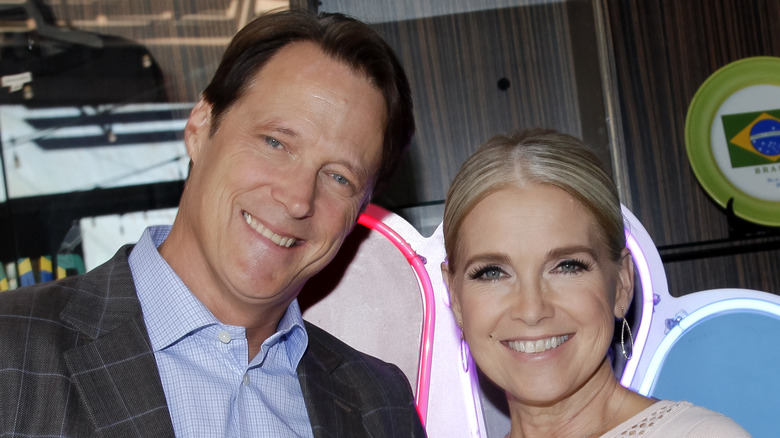 Tibrina Hobson/Getty Images
Although Jennifer Horton has had many romances over the years, "Days of Our Lives" fans know that Jack Deveraux is the love of her life. The couple first met when they were both working at the local newspaper. Although the duo butted heads about nearly everything, Jack softened toward Jennifer when he realized what a warm and loving heart she had. When the pair pretended to be married in hopes of adopting a homeless woman's baby, their true feelings came out. The couple fell madly in love with one another, and although they have endured so much drama over the years, they've always found their way back to each other.
After the pair got married, they lived happily together until life got in the way. Jack has been presumed dead multiple times over the years, leading Jennifer to have to figure out how to carry on in life without him. However, nothing could seemingly keep Jack away from his beloved wife, and he always returned to Salem to reconnect with his family.
Over the years, the soap supercouple welcomed two children together, Abigail and JJ. Jack and Jennifer also share grandchildren and have built a loving life together despite all of the chaos that's been thrown at them.
Jennifer was previously married to Peter Blake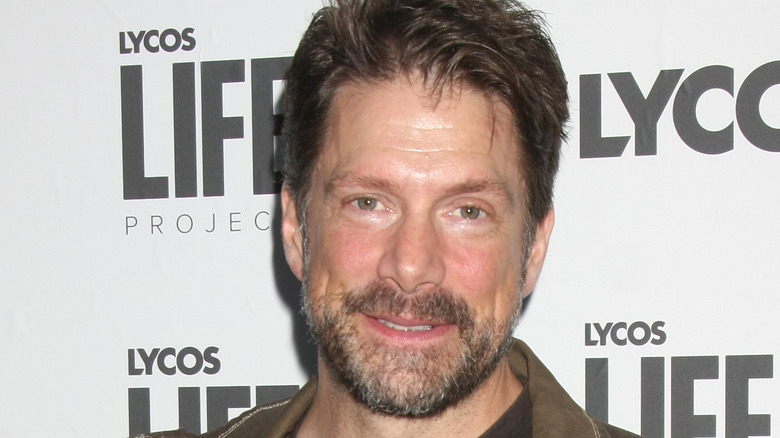 Kathy Hutchins/Shutterstock
During a time when Jennifer Horton and Jack Deveraux were apart, she began dating Peter Blake. Peter was the adoptive son of "Days of Our Lives'" biggest villain, Stefano DiMera, so when Peter began to have feelings for Jennifer, he realized that he needed to shed all of his criminal activity and be a better man. He tried to get out of his life of crime, however, his family continued to drag him back in. When Jennifer's mother, Laura, saw Peter with a drug dealer, he became worried that she would tell Jen. So, Peter tried to convince Laura that she was having another mental health episode and hallucinating situations in her mind.
Peter and Jennifer eventually got engaged and tied the knot in 1995. However, Jack was convinced that Peter was into some shady dealings. He and Jennifer began to investigate and learned that Peter was up to no good. Jack later shot Peter and he and Jennifer went on the run, even joining the circus to stay hidden.
Eventually, Jack's name was later cleared when Peter confessed to all of his crimes. He was sent to a white-collar prison and hasn't been seen in Salem since that time.
Jennifer fell for Daniel Jonas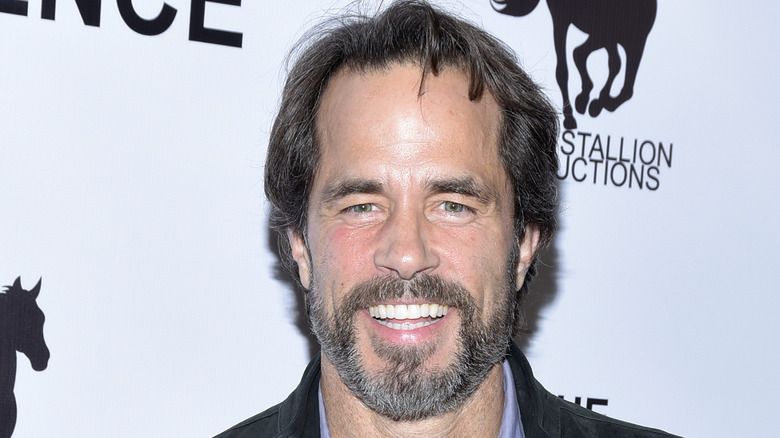 Michael Tullberg/Getty Images
While finalizing a divorce from Jack Deveraux, Jennifer Horton met Dr. Daniel Jonas. Daniel performed an operation to save Jen's life and the two immediately hit it off. The couple fell in love, and things were going great until Jack returned to Salem with hopes of putting his family back together. "Days of Our Lives" fans watched as Jennifer was torn between Jack and Daniel. Both men declared their love for her, and Daniel was very understanding about the sensitive situation. However, he told Jennifer that he wouldn't wait forever for her to make a decision.
Realizing that Jack and Jennifer were meant for each other, Daniel removed himself from the love triangle and promised Jennifer that they would remain friends. Daniel moved on to Nicole Walker and the two got engaged. Sadly, they never made it down the aisle, as he was tragically killed in a car accident and his heart was donated to Brady Black.
Jennifer resumed her relationship with Jack and the two vowed to stay together. Although they continued to face many obstacles, they have proven to be one of the most iconic supercouples in soap opera history, and fans can't get enough of the pairing.