Prince Archie And Princess Lilibet's Coronation Invites Remain In Question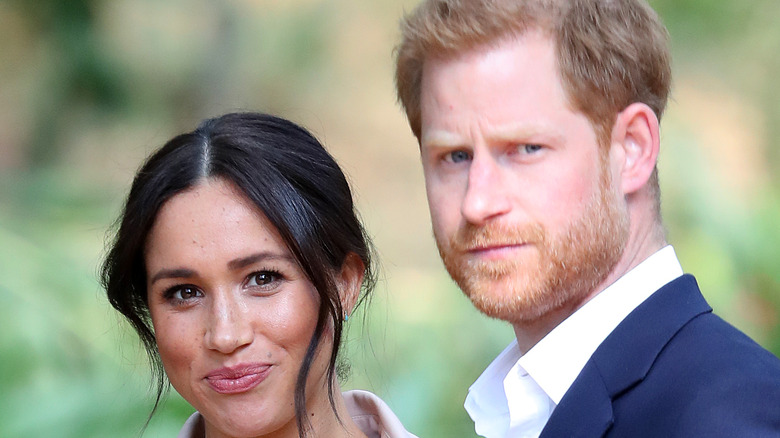 Chris Jackson/Getty Images
On March 5, a spokesperson for Prince Harry and Meghan Markle confirmed that the Duke and Duchess of Sussex received an email inviting them to King Charles III's coronation. According to the BBC, this email was intended as advance notice before paper invitations are sent in the mail. Now that the debate is over about whether or not the Sussexes will be invited to the ceremony, royal fans are speculating whether or not the couple will make the trip to the UK.
Either way, the situation presents a difficult choice, since no matter what Harry decides, it could be viewed in a negative light. According to royal author Nigel Cawthorne, if Harry attends, his presence could take the focus away from his father's big day. But if Harry stays home, his "absence will be equally headline-grabbing and will diminish the significance of the ceremony," Cawthorne told the Daily Mail.
While they wait for an RSVP, the royal family is reportedly moving ahead with preparations under the assumption that Harry and Meghan will attend. Even so, it seems not everyone is looking forward to a possible reunion, with an insider predicting the couple will be iced out. And now, to further complicate matters, it's been revealed that while the email invited Harry and Meghan, there was no information about their children, Prince Archie and Princess Lilibet.
Prince Harry and Meghan need to RSVP first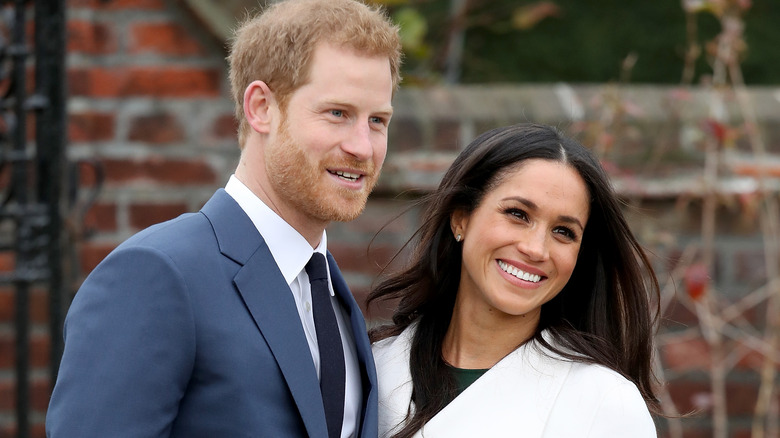 Chris Jackson/Getty Images
While Prince Archie and Princess Lilibet aren't invited to King Charles III's coronation, they aren't excluded, either. According to The Telegraph, Prince Harry and Meghan Markle were informed plans for their children will be made after they RSVP. However, even if the Duke and Duchess of Sussex attend, a royal source told The Telegraph that Archie and Lilbet are too young, perhaps, to attend the coronation. Archie will turn 4 on the day of the ceremony, and Lilbet will be a month away from turning 2.
Plans for the children of William and Catherine, Prince and Princess of Wales, are being revealed. Breaking with tradition, 9-year-old Prince George is set to participate in the coronation. "Bringing George in also sends all the right symbolism for the future and gives him something he will always remember," author and historian Hugo Vickers told The Times. Princess Charlotte will also be there, and while it's not definite Prince Louis will attend, given his close connection with Charles, it's thought he'll be with his siblings. In addition, Camilla's 5 teenage grandchildren are slated to attend, with the boys possibly serving as pages.
Between Camilla's grandchildren having coronation roles and Harry and Meghan's eviction from Frogmore Cottage, journalist Richard Eden believes the Sussexes were motivated to announce their children's titles. "They're thinking 'What can we do to have our revenge?' and that's making sure that [their] children have these new titles," Eden told Daily Mail Royals.
King Charles was 4 when at Queen Elizabeth's coronation, but Princess Anne was too young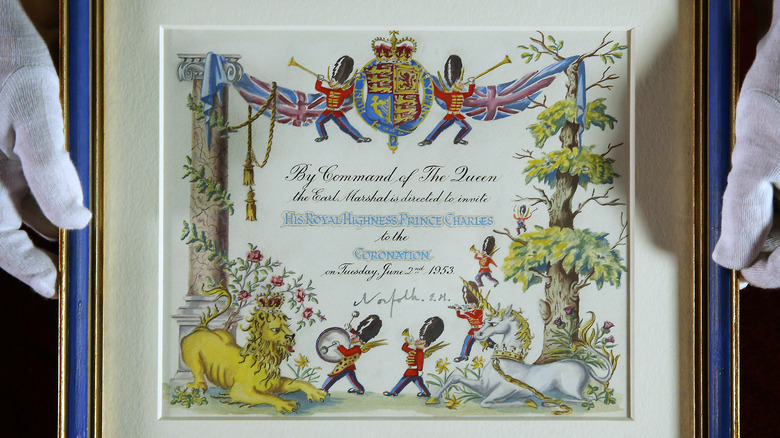 Peter Macdiarmid/Getty Images
If Prince Archie and Princess Lilibet don't receive invites to their grandfather's coronation, they won't be the first royal kids to miss out. When Queen Elizabeth had her coronation in 1953, she was a mother of two, and only one of her children attended. King Charles was 4 and a half at the time, and he had the distinction of being the first kid to see his mother crowned. Charles also received a special hand-painted invitation with a whimsical band, along with a fairy-tale-like depiction of a lion and unicorn. A photo from the day shows young Charles looking less than thrilled with the historic event and resting his cheek on his fist. The ceremony lasted three hours, although Charles did not have to sit through the whole thing.
Unlike her older brother, Princess Anne did not attend the ceremony. She was a couple of months away from turning 3, and she was deemed too young. However, Anne did participate in the day's official photos. Along with her parents and brother, she also waved to the crowds from the Buckingham Palace balcony. 
Anne's age could set a precedent for Archie and Lilibet. However, unlike their great-aunt, they would not be part of a balcony appearance, since palace sources confirmed Prince Harry and Meghan Markle would not be participating in this gathering, per Daily Mail.