HGTV Stars Who Were Sued After A Renovation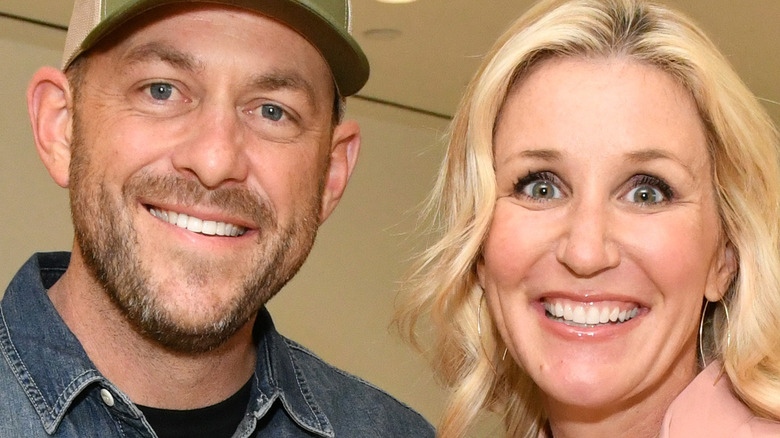 Craig Barritt/Getty Images
HGTV has made a name for itself as the go-to network for all things garden and home. When you tune in, you're bound to see talking heads of stressed out hosts as they convince homeowners of their designs, as well as teary-eyed couples thrilled with their flawless home renovations. The hosts of the shows have made a living fixing up people's homes and bringing joy to viewers worldwide, earning the stars of HGTV an ample paycheck in the process.
There's been a fair amount of controversy tied to the network's hosts in recent years, from bar brawls to accusations against HGTV for completely staging many of their "reality" shows. So it comes as no surprise that the stars of the series have become very accustomed to dealing with disputes from disgruntled ex-guests, ex-employees, and, in one case, even the Environmental Protection Agency.
You would expect everyone involved in a televised home renovation to avoid mistakes and shoddy repairs like the plague, given how much their reputation depends on it. However, poor renovations happen more often than you might think, and with skillful editing, you rarely see when things don't turn out flawlessly. If you haven't yet heard about the range of mishaps, here's the scoop on the HGTV stars who were sued after a renovation.
Windy City Rehab stars were sued over leaks and dangerous construction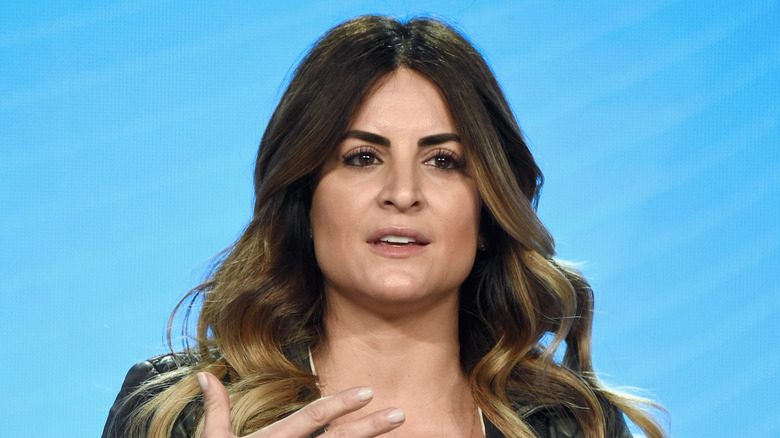 Amanda Edwards/Getty Images
It seems like a fairytale to be able to appear on an HGTV renovation show and see the home of your dreams revealed in the finale. It would appear, however, that the reality of having your house done up on "Windy City Rehab" can prove to be the exact opposite. At least for one couple, anyhow.
Anna and James Morissey were sold a $1.36 million home in Illinois as part of their appearance on the first season of "Windy City Rehab" in 2019. Hosts Alison Victoria Gramenos, a designer, and Donovan Eckhardt, a contractor, renovated the home and all seemed well until the cameras stopped rolling. The Morisseys filed suit at the end of 2019 for fraud, claiming the home suffered leaks from the windows, walls, and ceilings, including an upstairs shower that leaked into the kitchen. The couple also claimed there were issues with the front door, garage, and a crumbling exterior masonry.
Both parties have remained fairly quiet about it, but in a statement issued by Gramenos, she said, "From the beginning, it was my intention to design a great house in a great neighborhood." She added that, fortunately, all issues have since been settled, with Eckhardt saying he was looking forward to moving on with future projects (via Chicago Tribune). It wouldn't be the last time the stars of the show ran into trouble, but hopefully it was a lesson learned.
Flip or Flop stars were sued over unpaid wages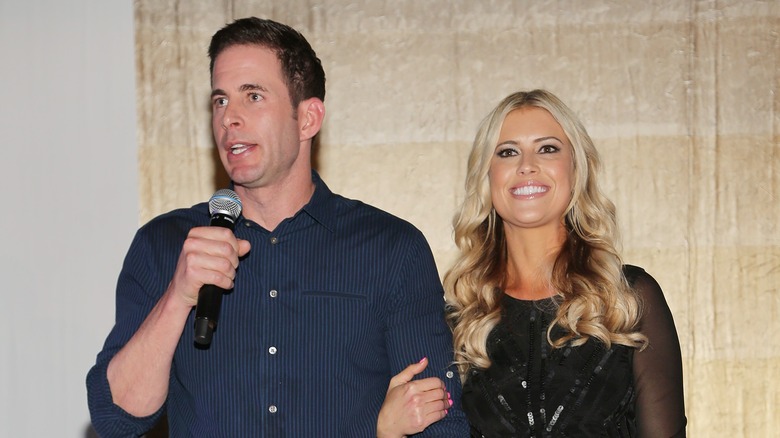 Alexander Tamargo/Getty Images
Tarek and Christina El Moussa (now Christina Hall) have seen a whirlwind of trouble in their time on "Flip or Flop." The HGTV show centers around the pair buying homes and renovating them, hoping they'll flip it for a profit. A lot of work goes into these renovations, and the stars certainly can't do it all themselves, which is why they reportedly sought the help of their team. This led to one former employee at their company, Next Level Property Investments, suing the El Moussas for unpaid wages and breach of contract.
As the stars renovate each house, they need their team to find properties to be used in future episodes. The plaintiff claimed he was hired to scout homes for them (referencing Raleigh, North Carolina as one of them), but that he was never compensated for the work he did. He filed suit in 2017, seeking $12,800 in back wages and $25,000 in commission. A source told E! News, "It's an absurd claim, and has no merit. Tarek and Christina have never met him. They've never even done a house in the Carolinas. They've only done houses in California." Representatives for the show have been pretty quiet about the case and it's unclear if the lawsuit has been resolved. Since the show has ended, we probably won't be seeing anymore flops from the stars anytime soon.
Fixer to Fabulous stars were sued over unlicensed and unpermitted work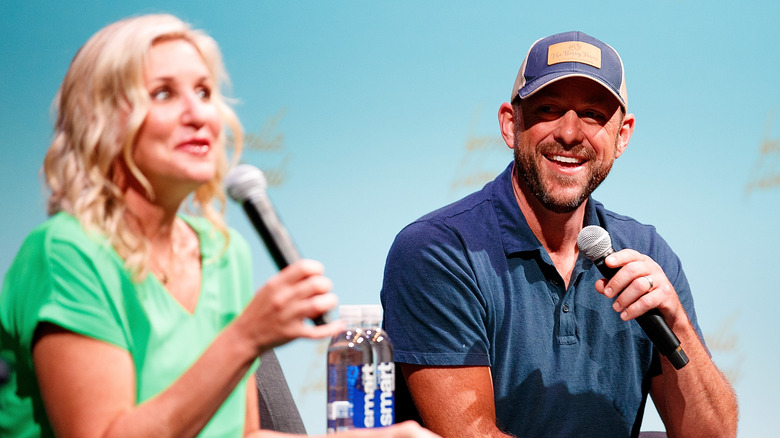 Justin Ford/Getty Images
The HGTV home renovation show, "Fixer to Fabulous," follows Dave and Jenny Marrs as they fix up historic properties in Bentonville, Arkansas. Before starring on the hit series, the couple had launched Marrs Developing, a contracting company, which would lead you to believe they were well-accustomed to the requirements needed to renovate a home in the area. Unfortunately, one couple discovered this was far from the truth.
Dana and Tyler Craddock were approached by Marrs Developing and Marrs Constructing back in 2018 to appear on "Fixer to Fabulous," with the offer to renovate their home. The couple agreed, but as it turned out, neither the hosts nor the Marrs' companies had obtained the proper Arkansas licenses or construction permits before they began work on the home. Not only were several unauthorized changes made, but the home wasn't up to code by the end of the renovation, as official inspectors hadn't been brought in to ensure work had been done safely.
The Craddocks reached out to the Marrs' companies, informing them of their concerns, but they were left waiting for two years in hopes that the situation would be remedied. Eventually, in 2021, they filed suit against the HGTV stars and have requested at least $75,000 in compensation. The Marrs couple has had some drama in the past, but now that they have launched a new spin-off show, we're dying to see what else could possibly go wrong.
Kitchen Cousins stars were sued over fraud and botched construction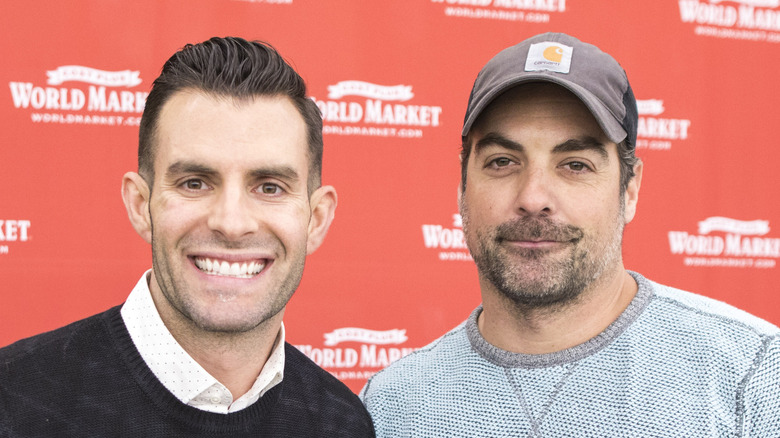 Scott Eisen/Getty Images
John Colaneri and Anthony Carrino were the stars of the short-lived HGTV renovation show, "Kitchen Cousins," in which the duo constructed dream kitchens with their family construction company, Brunelleschi Construction. Sadly, when the construction company began a kitchen remodel for Robert and Peng Avery in 2013, the cousins had no clue it would be their ultimate downfall.
The Averys paid $211,000 to have "Kitchen Cousins" hosts' company renovate their New Jersey property, but what they were left with was far from a dream home. From delays in ordering parts, unjust charges, and false claims that the project had been completed and passed inspections, the entire renovation was a complete hassle on the couple. They filed a lawsuit against the HGTV stars' company for fraud, breach of contract, negligence, and much more, as after months of back and forth, the renovation was completely abandoned and left in a disastrous state. The Averys weren't able to occupy the home following the shoddy job, which left their plumbing, doors, and ductwork improperly installed.
Robert and Peng Avery were awarded $857,894 in the suit, leading John Colaneri and Anthony Carrino to subsequently file for bankruptcy. Although it's unclear what led the HGTV stars' company to provide such a botched renovation, what is clear is that the "Kitchen Cousins" should probably keep their work to the room of the house they know best.
Windy City Rehab stars were sued again, this time over fraud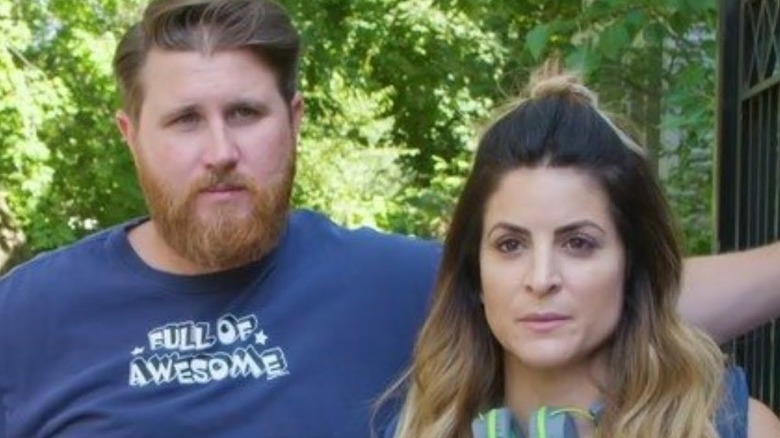 HGTV
From lawsuits to contract stipulations, Alison Victoria Gramenos and Donovan Eckhardt are no strangers to "Windy City Rehab" controversies. Yet another lawsuit was filed against the couple, this time in 2020, by former friends of Eckhardt. The Ward family had invested $3 million in Alobanward LLC, which funded seven of the HGTV show's renovations. They expected to see a strong return on investment, but have called out the couple as frauds, as Eckhardt's claims of being an expert house flipper in the Chicago area were unfounded, leaving the Ward family $2 million out of pocket.
The suit claims the "Windy City Rehab" stars showed "sheer ineptitude" and "gross mismanagement... including the absence of workmanlike standards and adherence to building codes, that marred nearly every Alovanward project they were associated with" (via Deadline). The Wards say they only discovered the HGTV stars' lack of skills after watching the show. Gramenos has attempted to shift the blame to her co-host, stating she was only the designer and had little to do with Eckhardt's contracting standards.
The claim also mentioned that many of the properties the Wards had invested interest in were left with serious construction issues after they were renovated by Gramenos and Eckhardt, resulting in thousands of dollars in repairs. The list of scandals "Windy City Rehab" has been associated with is lengthy, which may be a major factor as to why the show is no longer on the air.
Good Bones stars were sued over lead paint laws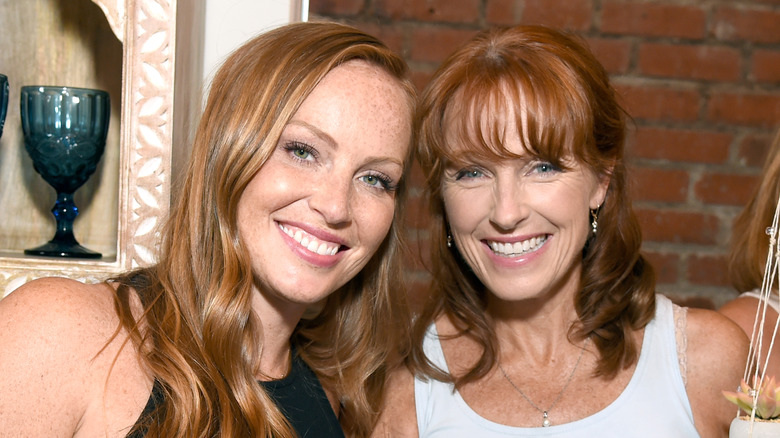 Michael Kovac/Getty Images
Two Chicks and a Hammer was founded by Karen E. Laine and Mina Starsiak Hawk, who you might know as the HGTV stars of "Good Bones." The mother-daughter duo co-host the show and, in doing so, have shown their skills in renovating and flipping Indianapolis properties for a profit. But, like many HGTV renovation stars, they were bound to make a few mistakes here and there.
Two Chicks and a Hammer was sued in 2017 by the Environmental Protection Agency (EPA) for the renovations they did on three homes that had been built before lead paint use had been discontinued in 1978. There are specific laws and regulations required when handling lead paint, and unfortunately for Laine and Hawk, their company wasn't certified to do the work, and they had failed to transport and dispose of the waste properly. This isn't a rare case as, in fact, Chip and Joanna Gaines of the hit Magnolia Network show, "Fixer Upper," were slapped with the same suit after dealing with a lead paint-riddled home in 2018.
The suit between the "Good Bones" stars and the EPA has since been settled, resulting in the duo having to pay a $40,000 fine and producing one video that demonstrates the proper procedure when renovating a lead paint-based home, and one that focuses on protecting children from lead paint.
The stars of Good Bones were also sued over damage and trespassing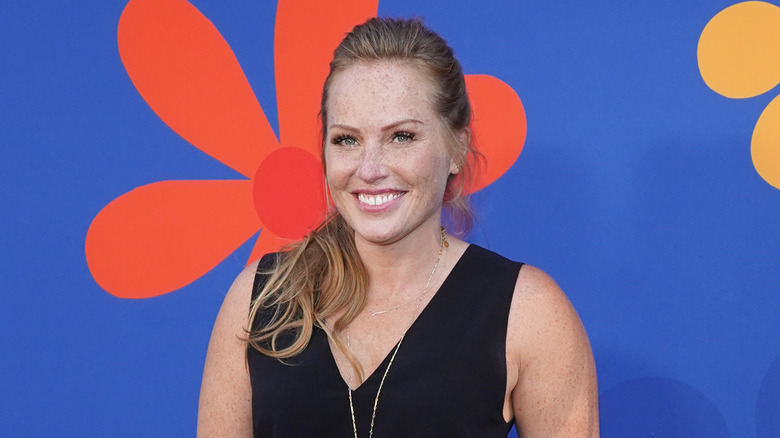 Rachel Luna/Getty Images
Karen E. Laine and Mina Starsiak Hawk have made a decent living as the stars of "Good Bones" and owners of Two Chicks and a Hammer, but with lawsuits mounting up, they might soon find themselves out of pocket. The co-hosts of the show were hired by a client through their construction company to build a home's garage, fencing, and driveway, but were sued in 2016 by a neighbor of the client for damage and trespassing.
While the specific charges have remained relatively private, it is known that the plaintiff claims the work resulted in Two Chicks and a Hammer "damaging and destructing" during their process (via Radar). The mother-daughter duo's client countersued the neighbor, stating the HGTV stars were required to defend him in all related legal disputes as part of his contract.
Since the difficult lawsuits Laine and Hawk have faced, it seems that their money is drying up. In 2022, Hawk posted a photo to her Instagram story, revealing that she's now broke. She requested support from her fans as she prepared to battle yet another lawsuit, with the caption reading, "Just got served by the GC from Risky Business, suing us for payment... Any attorney fans out there licensed in Indiana willing to fight this for us? Cuz we broke" (via Heavy). Some responded with disbelief, but she said her financial situation is misunderstood, since her show only gives a glimpse of her life.