How Chyler Leigh Draws From Real Life Experiences In Hallmark's The Way Home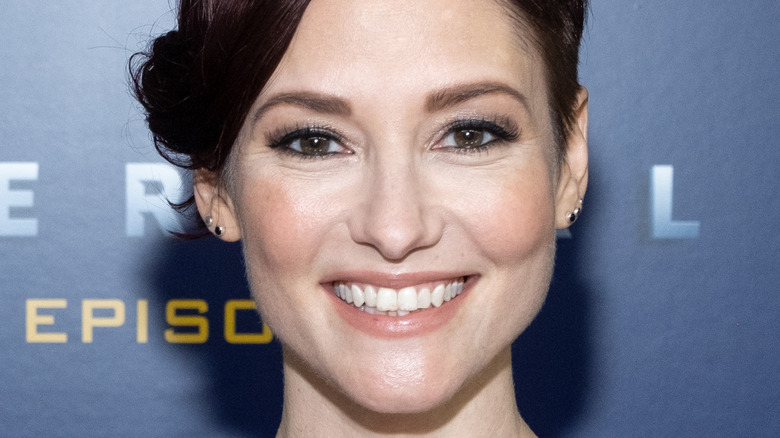 Phillip Chin/Getty Images
Chyler Leigh may not have played the superhero in "Supergirl," but she's one super woman in real life. The actor, who rose to stardom thanks to her stint as Lexie Grey on the long-running medical drama "Grey's Anatomy," has since dabbled in numerous projects after leaving the show.
She starred in multiple shows and movies, launched a singing career, and even did some directing work. "I've grown tremendously as an artist, in ways I only imagined, and have found a deep passion to be on the other side of the camera," she told TVLine. On top of all that, she's also a mother to three beautiful children — Noah Wilde, Taelyn Leigh, and Anniston Kae. It can sometimes be hard to believe that Leigh was already a mom to three little tots when "Grey's Anatomy" was in its heyday, and what's even harder to believe if that the show "The Way Home" was her first-ever mom role.
To the uninitiated, "The Way Home" follows the story of three generations of women being under one roof together for the first time. Deadline notes that it clinched the title of being the "second most-watched" show on cable TV on Sundays, drawing over two million viewers. Perhaps it's thanks to the gripping story and the actors' way of telling it that makes the series so popular. According to Leigh herself, she makes sure to draw from her own experiences as a mom when playing her character, Kat Landry.
Chyler Leigh's real-life experiences serve as her inspiration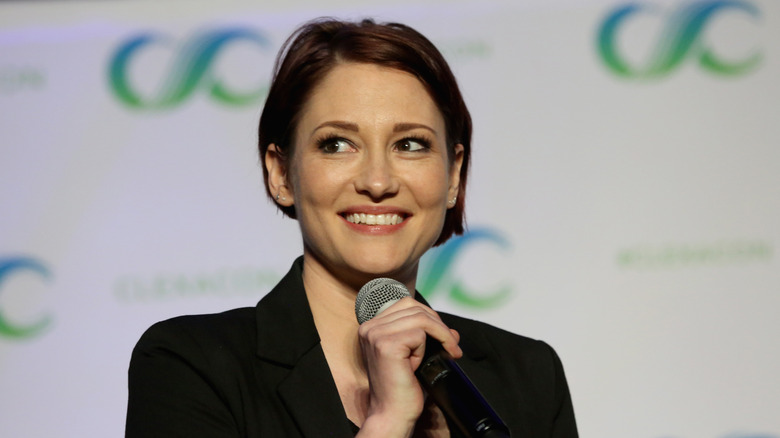 Gabe Ginsberg/Getty Images
Despite being a mom for almost two decades, Hallmark's "The Way Home" is the first time that Chyler Leigh is able to use her experiences with motherhood in a role. Speaking with CinemaBlend, she shared how helpful it was that she has real-life experiences that she can use as a guide to making her scenes with her on-screen daughter, Sadie Laflamme-Snow, more convincing.
"It's funny, because I think it really is one of the only experiences that I've had playing a mom, and I've been a mom for so long in my life," she shared. "So I have a daughter that is Alice's age, and it's just been really cool to kind of draw upon my own experiences, just from different things going on in my own personal life." Leigh added that her lived experiences functioned as a "wellspring to draw upon," especially when it comes to the difficulties of navigating a "broken" mother-daughter relationship.
In her exclusive interview with The List, Leigh also shared that her favorite thing about the project is exploring the growth each character has. She said she loved witnessing the "evolution of how people learn and grow and become better versions of themselves, as they figure out how to work together as a family when you're in the midst of tragedy and banding together."
Chyler Leigh's co-stars are also drawn to the complex family dynamics on 'The Way Home'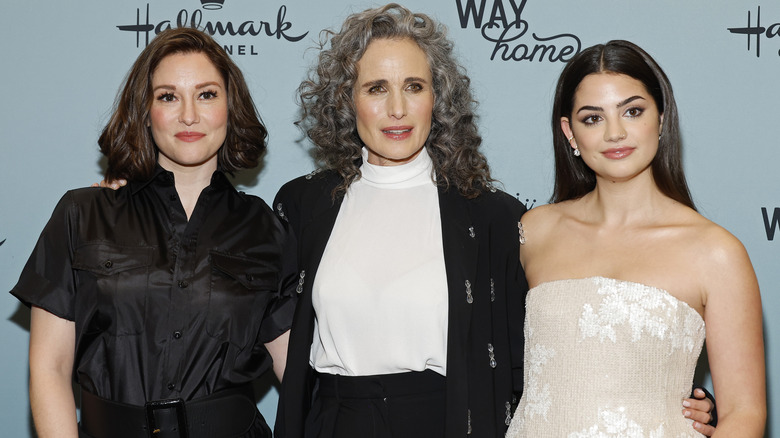 Mike Coppola/Getty Images
Chyler Leigh is not alone in finding delight in playing complex characters on "The Way Home." Her on-screen daughter, Sadie Laflamme-Snow, and on-screen mom, Andie MacDowell, do, too.
"The fact that it is based on mother-daughter relationships is so rich," Laflamme-Snow told UPI on what drew her to the series in the first place. "You have a lot to work with there. You have so much history. There's so much at stake." She added that the fact that the whole team behind the show is "female forward" is a huge plus as well. "As a young woman, and just in general, I feel like it is a supportive environment and story and I feel like these are all complicated and interesting women," the actor continued.
Meanwhile, MacDowell shared in an interview on "Today" that in addition to the complicated family relationships on the show, "I really love the three generations because I think it represents all women," she said. "I love a show that's led by women [...] But then, on top of all of that, there's this magic that happens."