The Most Popular Supermodel The Year You Were Born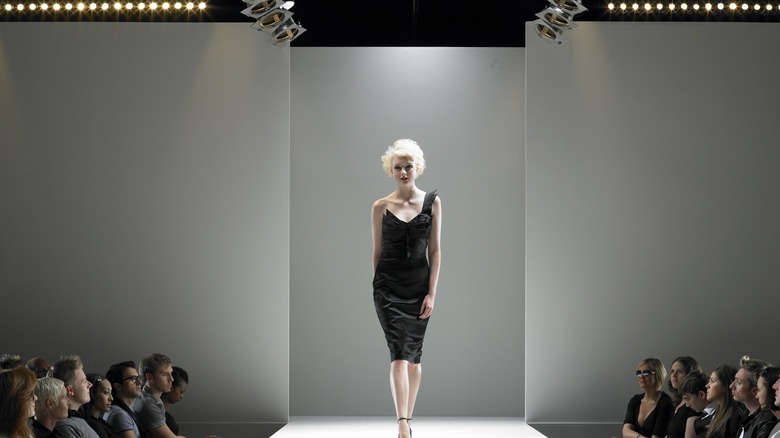 Ryan Mcvay/Getty
Supermodels have an ethereal quality that's hard to put into words. Fashion industry critics try to categorize their popularity in different ways but the main thing supermodels do have in common is possessing their own signature looks. They make it big because of their unique beauty, sex appeal, and their charisma that jumps off the page or screen. Supermodeldom reached a high note in 1992 when a Harper's Bazaar cover featured the top supermodels of the day: Naomi Campbell, Cindy Crawford, Christy Turlington, and Linda Evangelista.
Modern-day, 21st-century supermodels like Kylie Jenner have established entire brands around their personas and are worth tens of millions of dollars. But earlier ones did much more than just pose for photos too. They were bonafide celebs who appeared in movies, music videos, and at special events. Many have also become successful entrepreneurs and some are still working to this day. Here are the most popular supermodels from years past. 
1953: Carmen Dell'Orefice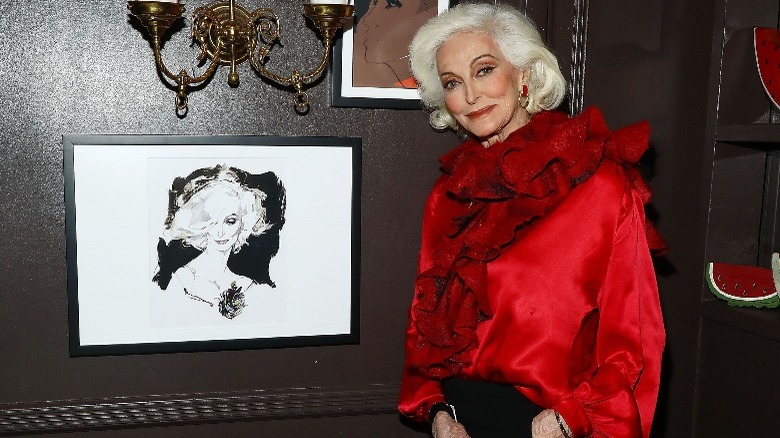 Astrid Stawiarz/Getty
Carmen Dell'Orefice is the oldest working model working today and was born to a Hungarian mother and an Italian father. She grew up in New York City, where she was discovered at the tender age of 13. Dell'Orefice started modeling for Vogue in 1946 and is known for her elegant appearance, thick silver hair, and expressive blue eyes. She has worked runways for Isaac Mizrahi, Thierry Mugler, Missoni, and Moschino, and is still a working supermodel for brands like Target. At age 91, she unapologetically posed semi-nude for a sophisticated photo shoot.
1954: Sunny Harnett
A popular subject for renowned photographer Richard Avedon, Sunny Hartnett was also from New York and modeled for some of the same fashion publications as Carmen Dell'Orefice. Hartnett had a spectacular smile, and chiseled cheekbones, and was a dancer in the movie "Funny Face." She first modeled for the upscale fashion couturier Mainbocher but a Vogue editor later claimed that Hartnett was too thin. That editor was proven wrong because not long after that comment, Hartnett landed her very first on-location assignment. After she was finished modeling, Hartnett worked as a casting director.
1955-1957: Suzy Parker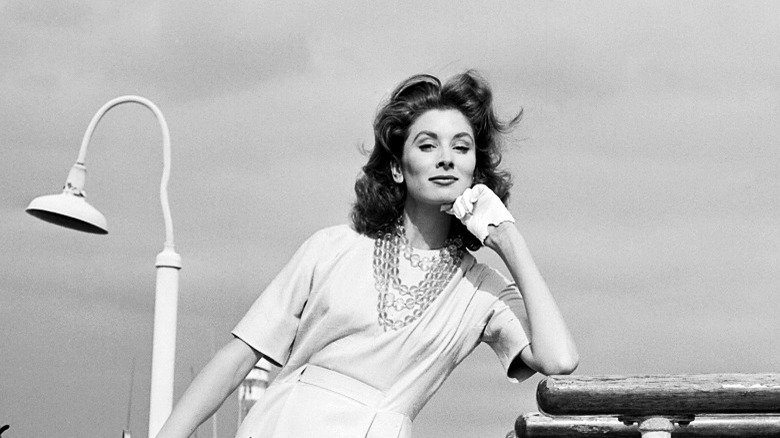 Jack Robinson/Getty
Perhaps the biggest supermodel of the 1950s, Suzy Parker hailed from San Antonio and was the first one to command $200 an hour. Her real name was Cecilia Ann Renee Parker, and she got her start working for Ford Models. Parker's look was described as sophisticated, girl-next-door, and even icy. She was a green-eyed, auburn-haired, versatile muse for her photographers and clients like Chanel and Dior. Her career was skyrocketed by her Harper's Bazaar cover appearance, and she later appeared in "Funny Face" and an episode of "The Twilight Zone." This made Parker the first well-known model who became a real movie star.
1958-1959: Dovima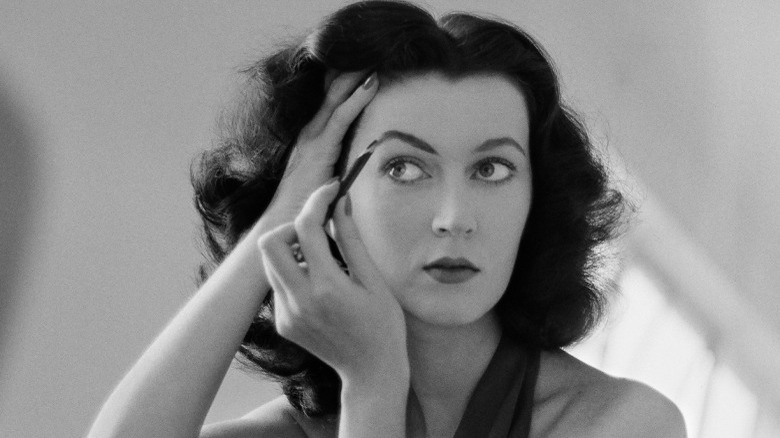 Tony Vaccaro/Getty
With her full lips, beautifully-arched eyebrows, and raven-colored hair, the former Dorothy Virginia Margaret Juba was discovered in 1949 in New York City by a Vogue employee and went by the single name of Dovima. She was revered for her unconventional, remarkable looks and at the height of her success, earned $60 an hour. However, her life wasn't always glamorous. Juba had rheumatic fever as a child and spent seven years at home being cared for by her mother. Fans compared her smile to the Mona Lisa but by the 1970s, her career was over. She later died in 1990.
1960-1962: Veruschka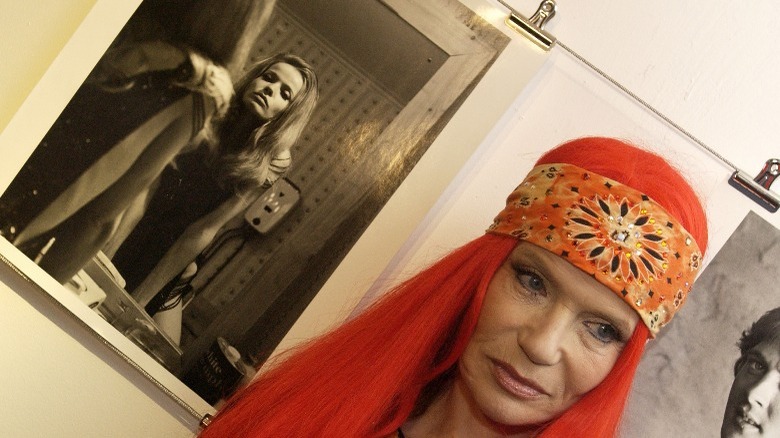 Chris Weeks/Getty
With a cool name like Veruschka, this '60s supermodel was able to stand out from the competition but had a lot more than that going for her. Her real name is Vera von Lenndorff-Steinort, and her father was involved in Operation Valkyrie  -– a failed attempt to assassinate Hitler. After her father was arrested, she never saw him again. Steinort later ended up in Florence, Italy, and was discovered by a photographer. She moved to New York City and was soon on the cover of Vogue and later, Life Magazine. Her mysterious vibe and hipster persona made her an icon of the decade.
1963-1964: Jean Shrimpton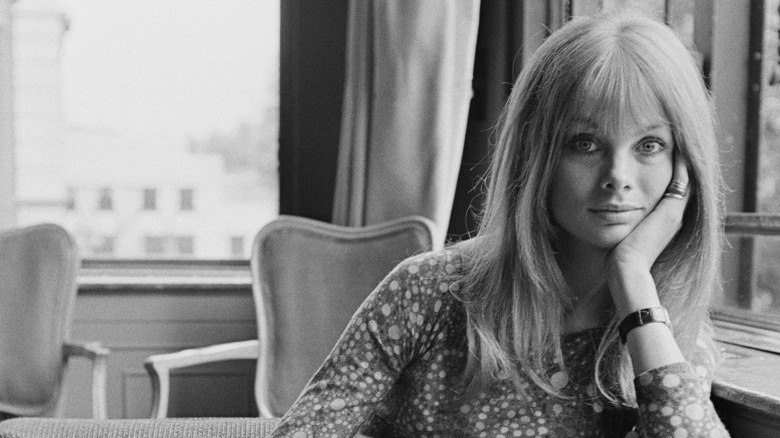 Stan Meagher/Getty
Her name is synonymous with the Swinging 60s, and Jean Shrimpton was born right in the heart of where the action was — London. This supermodel graced the covers of Vanity Fair, Vogue, Harper's Bazaar, Time, and the other major magazines of the day. Shrimpton had several nicknames, including The Face and The It Girl, and was a muse for photographer David Bailey. She was one of the first models to be photographed in a miniskirt and is credited for making it so popular. The next supermodel on this list claims that Shrimpton was her biggest influence.
1965-1967: Twiggy
Also a Swinging Sixties model, Lesley Lawson adopted the name Twiggy after a hairdresser called her "Twigs." Her signature look became known around the world: large eyes, false eyelashes, heavy eyeliner, and a short, stylish haircut parted on the side or in the middle. She earned the title The Face of 1966 and by the next year, had modeled in the U.S., France, and Japan. Her supermodel reign was followed by a successful screen career, highlighted by a Golden Globe-award-winning- performance in 1971's The Boy Friend. Lawson also had her own TV show and was a judge on "America's Next Top Model."
1968-1969: Naomi Sims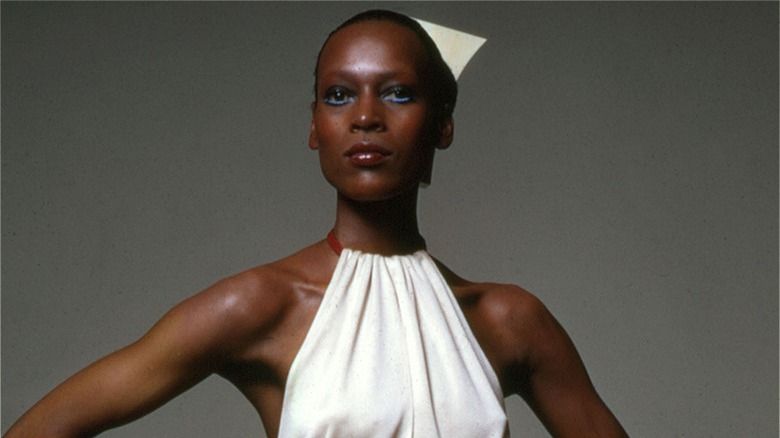 Anthony Barboza/Getty
Known to be the first Black supermodel, Naomi Sims grew up in Pittsburgh foster homes before earning a scholarship to New York's Fashion Institute of Technology in 1966. A counselor there advised Sims to pursue a modeling career but the young Sims was turned down because of her skin color. Still, she eventually made the cover of the New York Times fashion supplement and was finally signed to an agency. This elegant trailblazer was also the first black model on the front of Ladies' Home Journal. Sims modeled until 1973 and later founded highly successful wig and fragrance brands.
1970-1971: Janice Dickinson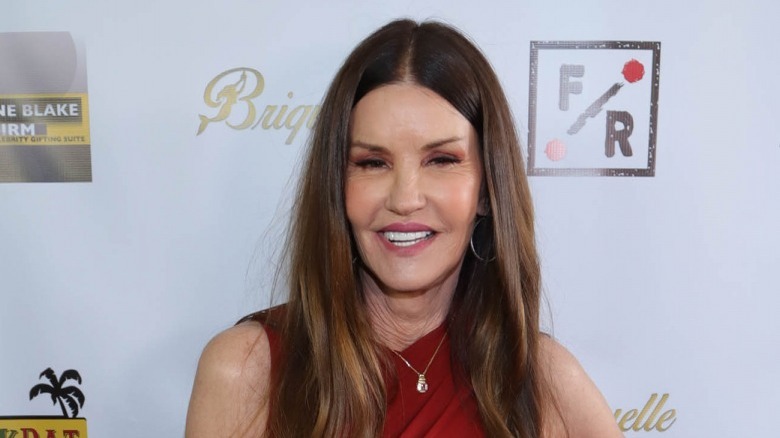 Arnold Turner/Getty
Long before she was a reality TV star on "America's Next Top Model" and "The Bachelor," supermodel Janice Dickinson was a hot commodity known for her dark eyes, shiny black hair, and pretty pout. She worked for Wilhelmina Cooper, modeling clothes and accessories from top designers of the day like Calvin Klein and Gianni Versace. Janice retired from the biz before moving to TV shows and appeared on "America's Next Top Model" for four seasons as a judge. Her latest guest stint was on "I'm a Celebrity...South Africa," which she left in May of 2023, after suffering from an injury. She is now almost 70 years old and will probably remain in the spotlight for many more years.
1972: Cheryl Tiegs
Cheryl Tiegs was the first model ever to appear on the cover of Sports Illustrated's swimsuit edition twice with appearances in 1970 and 1975. She became a pop culture icon and also made the covers of Glamour, Elle, and Harper's Bazaar. Born in Minnesota, Tiegs was known for her blue eyes and honey-blonde hair but she was also an entrepreneur at heart. She launched a successful clothing line for Sears in 1980 and a wig and hair accessories brand for Revlon. Tiegs also supports charitable organizations like Planned Parenthood and City of Hope.
1973: Lauren Hutton
Early in her career Lauren Hutton was told to close the gap in between her two front teeth but this uniqueness was one of the things that made her a supermodel. She was a lunchtime bunny at New York City's Playboy Club when she answered a New York Times ad for a model. From that, Hutton ended up working for Christian Dior. Richard Avedon photographed Hutton for Vogue and she later nabbed the first-ever modeling contract with Revlon, for $400,000. She also had a stellar movie career, appearing in films like "Paper Lion," "The Gambler, and "American Gigolo." 
1974: Beverly Johnson
Like Naomi Sims, Beverly Johnson was also rejected repeatedly by modeling agencies for her skin color when first starting out. While on summer break from college one year she traveled to The Big Apple and eventually got on the cover of Glamour Magazine in 1971. Three years later, her face was on the front of Vogue making her the first African American woman to appear on the cover of the magazine. Johnson was also in more than 30 acting roles from 1975 to 2012 and also founded the Beverly Johnson Hair Collection, a successful wig company.
1975-1976: Margaux Hemingway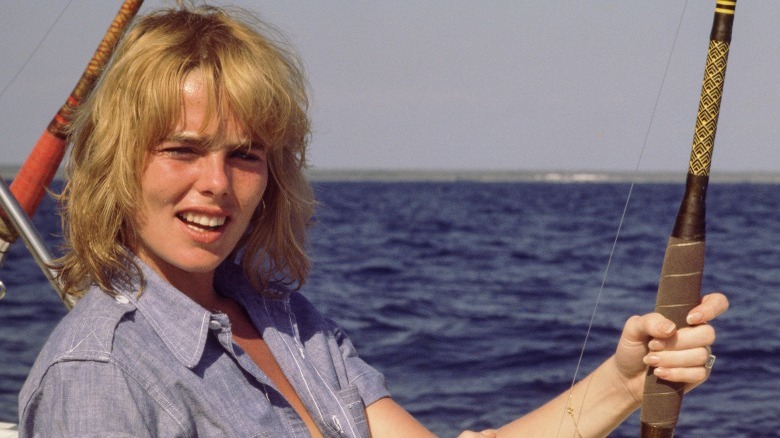 David Hume Kennerly/Getty
Margaux Byra Hemingway was 6' tall, had a striking appearance, and was the granddaughter of world-famous author Ernest Hemingway. She had a difficult childhood though, suffering from epilepsy and dyslexia, but met photographer Francesco Scavullo in New York City and her career took off. At just 20 years old she signed a contract with the cosmetics brand Fabergé in the largest advertising deal offered to a woman at that time. She was also seen often in Women's Wear Daily, Vogue, and People Magazine in the mid-70s. Hemingway later died of suicide in 1996.
If you or anyone you know is having suicidal thoughts, please call the National Suicide Prevention Lifeline​ by dialing 988 or by calling 1-800-273-TALK (8255)​.
1977-1979: Jerry Hall
Willowy Jerry Hall was famous for being on 40 fashion magazine covers, but her marriages to Mick Jagger and Bryan Ferry made her an international celebrity. Born in Texas, she moved to France at just 16 years old and was soon discovered on a St. Tropez beach. Her supermodel career skyrocketed after she was pictured on the cover of Roxy Music's album Siren Hall in 1975and she became one of the most highly photographed models of her time. She later appeared in movies like "Batman," and TV shows like "Hotel Babylon." 
1980-1981: Christie Brinkley
With an electric smile, blonde hair, blue eyes, and a highly-publicized marriage to singer Billy Joel, Christie Brinkley was also a celebrity supermodel whose face was everywhere in the early 1980s. She appeared on several Sports Illustrated Swimsuit Issue covers and Joel's Uptown Girl music video. Back in her day, Brinkley's look was considered to be healthy, athletic, and girl-next-door. She was the face of CoverGirl, a contract that lasted 25 years. She starred in a stage production of "Chicago" and is mom to Alexa Ray Joel.
1983: Iman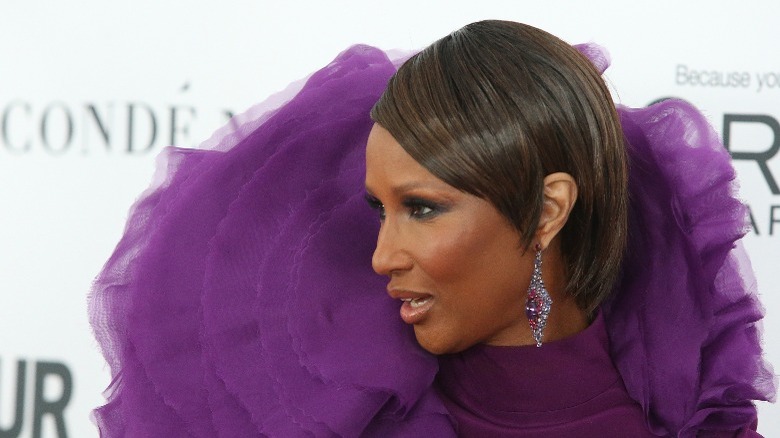 a katz/Shutterstock
Iman's given name was Zara Mohamed Abdulmajid and she was born in Mogadishu. This supermodel was a breath of fresh air in the fashion world of the early 1980s. She was discovered by photographer Peter Beard who stopped her on a Nairobi street. She agreed to let him photograph her and the rest is history. Once her career took off, she was one of the only black models of that time. Abdulmajid retired from modeling in 1989 and wed David Bowie three years later. This sophisticated supermodel also parlayed modeling into an impressive business career, launching her namesake cosmetics brand in 1994.
1984-1985: Carol Alt
Supermodel Carol Alt was known as The Face, for her captivating large blue eyes and defined cheekbones. This New York native was discovered while waiting tables and soon landed a Harper's Bazaar cover. Alt was also featured in Playboy, but also graced the catwalk for A-list designers. Alt has worked for global brands like CoverGirl, Lancome, and Pepsi and also appeared in movies. As an entrepreneur, the model founded a beauty and skincare line called Raw Essential by Carol Alt. This 80s supermodel recently posed on the Canneseries red carpet to promote her new show, "Paper Empire."
1986-1987: Elle Macpherson
DFree/Shutterstock
Called "The Body" by Time Magazine, Elle Macpherson is 6 feet tall and commanded five Sports Illustrated Swimsuit Issue covers in the 80s and 90s. This long-legged, long-haired stunner was born in Australia but discovered in NYC, where Click Model Management signed her on. Her career has spanned decades and after appearing in countless fashion magazines, she moved on to a successful acting career and started her own lingerie label, Elle Macpherson Intimates. This supermodel-turned-actress was also featured in the movie "Batman & Robin" and was on five episodes of "Friends."
1988: Paulina Porizkova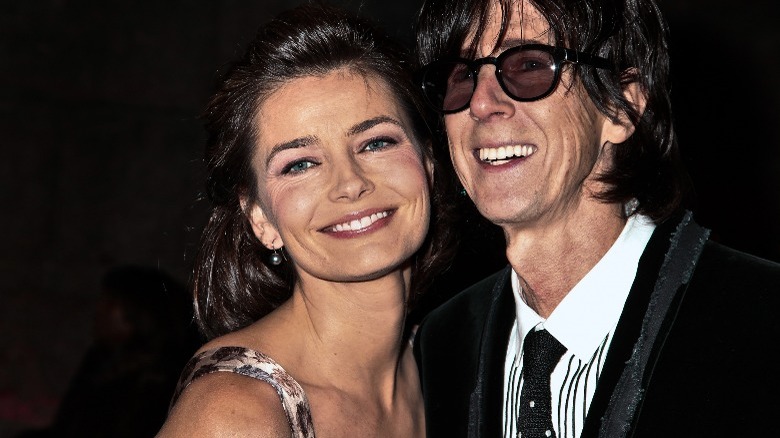 Miro Vrlik Photography/Shutterstock
Paulina Porizkova was born in Czechoslovakia but was living in Sweden when talent scouts saw her photos at just 13 years old. She had a presence on all the biggest designer catwalks of her day and worked for Chanel, Revlon, and Christian Dior. Her greatest coup was a $6,000,000 contract with Estee Lauder, the highest amount that had ever been paid to a model. Porizkova later appeared on "America's Next Top Model" and also married Ric Ocasek, who fronted the band The Cars.
1989: Kathy Ireland
An Elite Model Management talent scout discovered Kathy Ireland in 1980 when she was just 17, and she became a familiar face after gracing the 1984 Sports Illustrated Swimsuit Issue. She was also chosen to be featured on its 1989 Silver Jubilee issue cover. Her green eyes and thick auburn hair were two of the trademarks that cemented her supermodel career, landing her subsequent work with Cosmopolitan and Vogue. She founded Kathy Ireland Worldwide in 1993, which went on to become a wildly successful brand marketing company that earns around $2 billion a year.
1990: Linda Evangelista and Naomi Campbell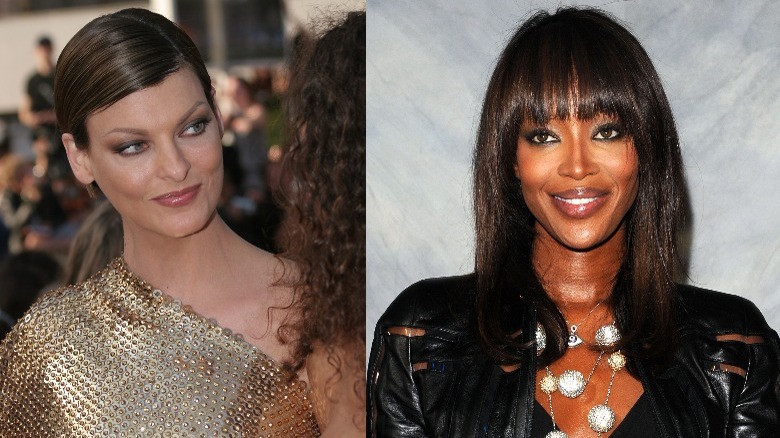 Denis Makarenko & DELBO ANDREA/Shutterstock
Linda Evangelista was born in Ontario and discovered by an Elite Model Management talent scout. After moving to NYC and getting signed, she relocated to Paris and made the cover of French Vogue. Some compared her looks to actress Sophia Loren, but Evangelista cut her hair short and later became the face of Versace and Revlon. She was one of the Big Six group of 90s supermodels that included Naomi Campbell, Christy Turlington, Cindy Crawford, Kate Moss, and Claudia Schiffer. Evangelista's questionable claim to fame was allegedly saying that she "didn't get out of bed for less than $10,000 a day."
As the only black supermodel in the Big Six, Naomi Campbell was the first Black woman on the cover of French Vogue and even made the cover of Time. Born in London, her leggy runway walk was the stuff of legends, but she was also known for having a heck of a temper. That earned her the nickname "Black Panther."  Campbell went on to appear in American TV shows like "Empire" and "American Horror Story: Hotel". Campbell will also be featured with some of the other Big Six models in the upcoming Apple TV documentary, "The Supermodels."
1991: Christy Turlington
Called Turly by those who know her, Christy Turlington was born in California, spotted by a photographer, and signed by Ford Models when she was 16. She was in a Duran Duran music video and on the cover of German Vogue early in her career. Then, she landed a lucrative, exclusive contract with Calvin Klein lasting from 1989 to 2007. Her Big Six membership put her over the top, and most of the group walked together at a 1991 Versace couture show. The New York Met called Turlington the "Face of the 20th Century." She is now a published author and well-known activist who supports maternal health.
1992: Cindy Crawford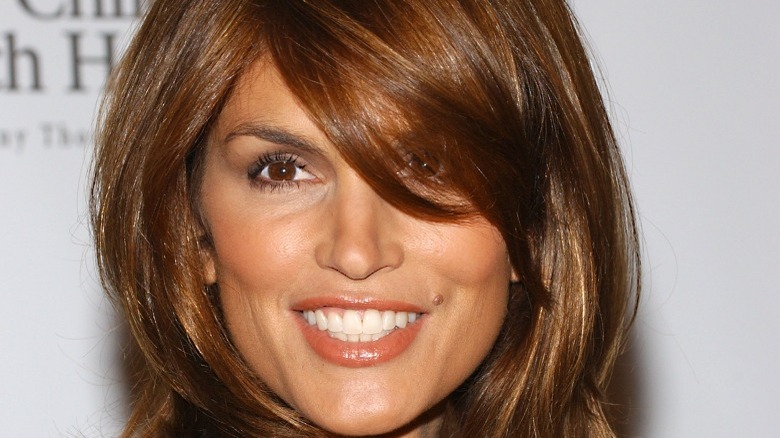 DFree/Shutterstock
Cindy Crawford was hugely successful in the 1990s, showing up on top fashion magazine covers, in the spreads, and in ads. But in 1992, her supermodel status skyrocketed after she was featured in a Pepsi ad shown during the Superbowl. She was married to actor Richard Gere but the couple later divorced. Crawford married Rande Gerber in '98 and their two children, Presley and Kaia, are both models. This ageless supermodel also owns the successful skincare brand Meaningful Beauty.
1993: Kate Moss and Claudia Schiffer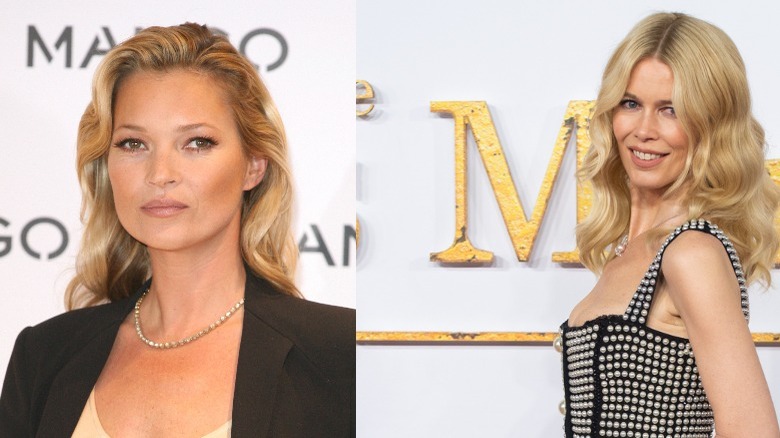 Samir Hussein/Getty & Featureflash Photo Agency/Shutterstock
When Kate Moss made her foray into the modeling world, her 5-foot 7-inch height set her apart from the nearly six-foot frames dominating the runways in the early 90s. Instead of the typical clean-cut persona, she personified the Seattle grunge look. Kate grew up in London and after her career took off with the Storm modeling agency, was called an anti-supermodel. Moss was on more than 300 magazine covers and had a well-publicized relationship with actor Johnny Depp. But she was also a savvy businesswoman who entered into profitable ventures with Topshop, Longchamp, and Rimmel.
A striking blonde known for her winning smile and long blonde hair, Claudia Schiffer first became popular in the early 1990s after being compared to French actress Brigitte Bardot. Schiffer was from Germany and relocated to Paris, first appearing on a French fashion magazine cover and throughout her supermodel tenure, more than 700 others. She was featured in Guess Ads and was chosen to be the face of Chanel. Schiffer went on to be a UK Good Will Ambassador and work with UNICEF.