Who Was 'Baby Bonnie' On Days Of Our Lives?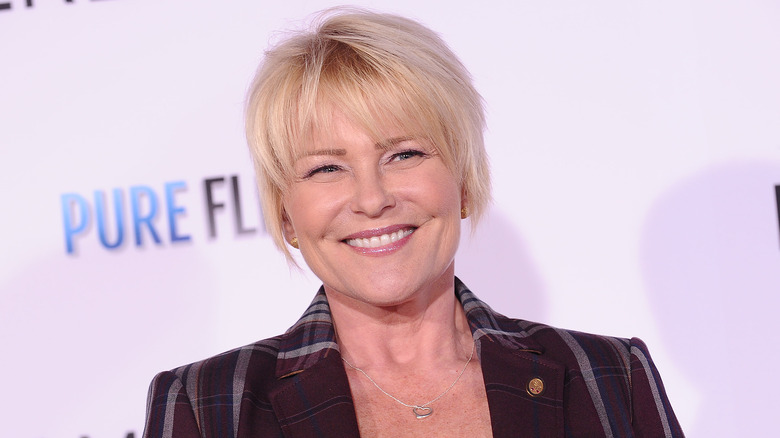 Jason Laveris/Getty Images
Bonnie Lockhart is one of the most entertaining characters to ever appear on "Days of Our Lives." Fans first met Bonnie in 2000 when she was revealed to be the mother of Salem teenager Mimi Lockhart (Farah Fath). During that time, actors Robin Riker and Kathy Connell played the character until 2003 when Judi Evans — who also played the role of Adrienne Kiriakis on the soap opera – took over. It was clear to fans that Bonnie, a single mother, would do anything to protect her children and get what she wanted. She even passed her granddaughter off as her own, calling her "baby Bonnie" while emersed in the lie.
Over the years, Bonnie made it known that she didn't hold much regard for the wealthy families in Salem, which included the Bradys, Hortons, DiMeras, and Kiriakises. However, after she began working as a housekeeper for Maggie and Mickey Horton, she saw an opportunity to change her life. When Maggie was presumed dead after being murdered by the Salem Stalker, Bonnie comforted Mickey, and the two fell in love. Bonnie and Mickey were married shortly before Maggie was revealed to be alive. Bonnie and Maggie battled it out over Mickey's affections, but he ultimately chose to reunite with Maggie.
Eventually, the truth about Mimi killing her biological father came out, and Bonnie took the blame for the crime, which sent her to prison. She wasn't seen again until 2017, when things got really dramatic.
Bonnie convinced Lucas that Baby Bonnie was his daughter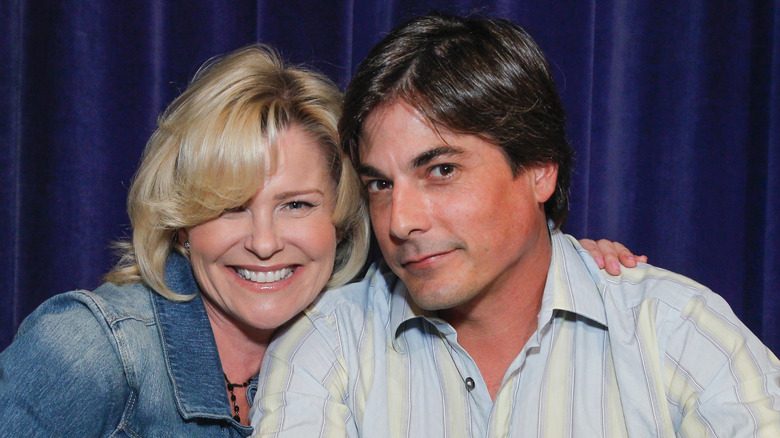 Ben Rose/Getty Images
Years after Bonnie Lockhart's schemes landed her in jail, the character was seen again behind bars. "Days of Our Lives" fans watched as Bonnie teamed up with Anjelica Deveraux (Morgan Fairchild) and Hattie Adams (Deidre Hall) to carry out Anjelica's plan to get revenge on his ex Justin Kiriakis' wife, Adrienne Kiriakis. Anjelica then enlisted Hattie to swap places with her doppelganger Marlena Evans, while Bonnie was to take over her look-alike Adrienne's life. While Marlena was able to thwart Hattie's life swap, Adrienne was placed behind bars while Bonnie roamed Salem in her place. Anjelica told Bonnie to destroy Adrienne's life by ending her relationship with Lucas Horton (Bryan Dattilo) and then blackmailing Justin Kiriakis (Wally Kurth) into marriage.
While living as Adrienne, Bonnie began to have feelings for Lucas, and when her plan imploded, she fled Salem in hopes of escaping a return to prison. Eventually, Steve Johnson (Stephen Nichols) was able to find Bonnie and bring her back home. Bonnie returned with a baby girl, whom she claimed was her daughter with Lucas and named "baby Bonnie." Because he believed the baby to be his, Lucas helped Bonnie get out of jail. However, it was eventually revealed that the child didn't belong to Bonnie and Lucas, but rather, Mimi Lockhart and her former boyfriend, Rex Brady (Kyle Lowder).
"Baby Bonnie" was actually Emily Lockhart, and when the truth came out, Rex and Mimi left town with their daughter, and Bonnie returned to prison.
Bonnie Lockhart is now married to Justin Kiriakis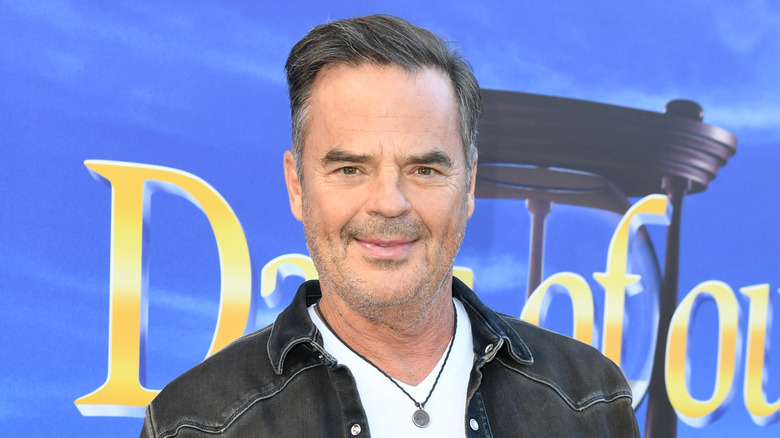 Jc Olivera/Getty Images
Eventually, Bonnie Lockhart was released from prison and returned to Salem to make amends with Lucas Horton and Justin Kiriakis. She was sad to hear that Adrienne Kirakis had passed away and later befriended Justin. The two began to grow close and even fell in love, which was a bit complicated since Bonnie looked exactly like his late wife and had caused problems for Adrienne in the past. However, Justin couldn't deny his feelings for Bonnie, who helped him feel fun and alive again after losing his wife and having a heartbreaking split with Kayla Brady. Bonnie was so in love with Justin that she proposed marriage to him. However, he declined her offer so that he could be the one to propose instead. Although it took a while for Justin's family to come around to the idea of him marrying Bonnie, the Kiriakis family did adjust to life with Bonnie and even welcomed her into their brood.
Since marrying Justin, Bonnie has settled down, but the drama still seems to find her. She got caught up in Xander Cook and Ava Vitali's kidnapping scheme and even had a tense conversation with Justin and Anjelica's son, Alex Kiriakis. However, Bonnie has proven herself a changed woman and is now happily living her life with Justin at the Kiriakis mansion and serving as grandma to her "baby Bonnie."