Gwen's Days Of Our Lives Parentage Explained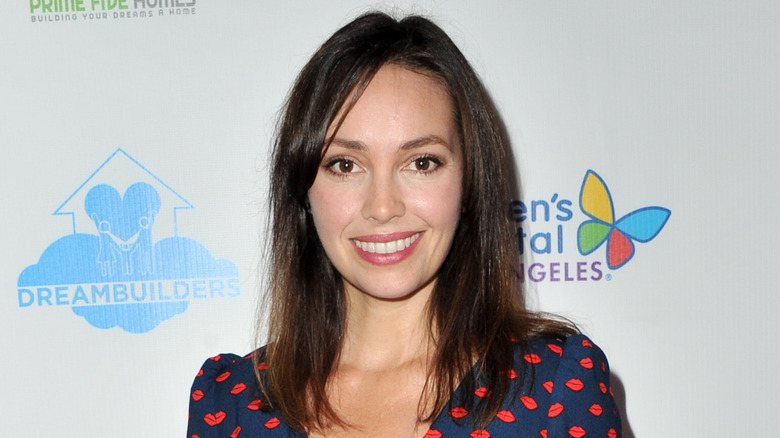 Allen Berezovsky/Getty Images
Gwen Rizczech (Emily O'Brien) has quickly become one of the most interesting and dramatic characters on "Days of Our Lives." The character first came on the scene in June 2020, and it was clear that she was going to cause chaos for many people in Salem. Gwen was introduced as a woman who befriended Claire Brady at Bayview Sanitarium while they were both patients. However, it was later revealed that Gwen had a much darker secret and was actually the long-lost daughter of Jack Deveraux (Matthew Ashford).
Gwen came to Salem looking for her ex-boyfriend Jake DiMera (Brandon Barash). Soon after, she had a chance meeting with Chad DiMera (Billy Flynn). Later, when she moved into the DiMera mansion with Jake, Chad asked Gwen to spy on Gabi Hernandez (Camila Banus) for him to get inside info about DiMera Enterprises. Things took a stunning turn when Gwen manipulated Chad's wife, Abigail Deveraux (Marci Miller), into finding a letter that revealed an affair between Jack and Kate Roberts (Lauren Koslow). Abby then dropped the bombshell at a party honoring her parents, shocking her mother, Jennifer Horton (Cady McClain).
However, Gwen didn't stop there. She also convinced Chad that Abby was having an affair with Jake, which led him to sleep with Gwen. Finally, Gwen's sinister plans were revealed — along with her parentage.
Jack Deveraux is Gwen's biological father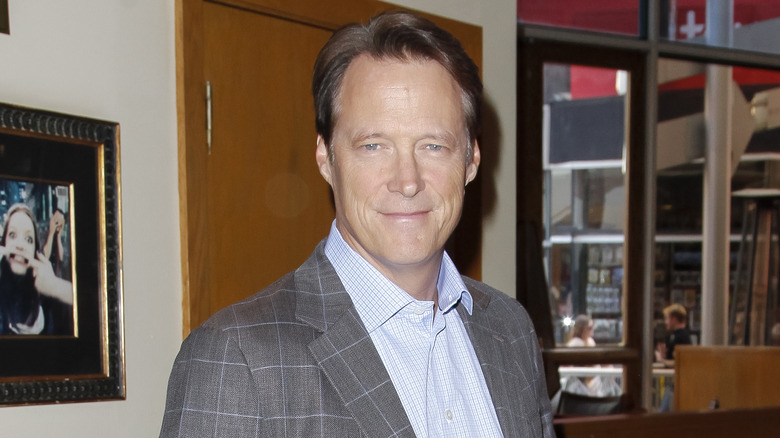 Tibrina Hobson/Getty Images
"Days of Our Lives" fans watched as Gwen Rizczech's schemes were unraveled, and it was proven that she had been drugging Abigail Deveraux to make her hallucinate months before meeting anyone else in Salem. Gwen eventually admitted that she was Jack Deveraux's daughter and Abby's half-sister — knowledge which made her jealous and caused her to seek revenge against Abby for having the childhood she never got to experience. Gwen went on to explain that she was the result of a brief fling between Jack and her mother, Tiffany Rizczech, although Jack claimed that he didn't remember anyone by that name. The two eventually had a DNA test done, which proved that Jack was Gwen's biological father.
Gwen told Jack that when she was a child, her mother had come to Salem to beg for financial help when they were in need. Instead, Jack was too busy with his wife, Jennifer Horton, and his daughter Abigail to be bothered. However, she did claim that Jack sent her mother money until the day she died. However, it turned out that Jennifer's mother, Laura Horton (Jaime Lyn Bauer), was actually the person who knew the truth, not Jack. Laura confessed to meeting with Tiffany and keeping Gwen's existence a secret from the family. Instead, she paid off Tiffany in hopes of preventing any problems in Jack and Jennifer's marriage.
Of course, Gwen felt like an outsider when all she really wanted was a father and a family. However, her scheming led to even more conflict between her and her newfound Salem family.
Gwen and Jack have a complicated relationship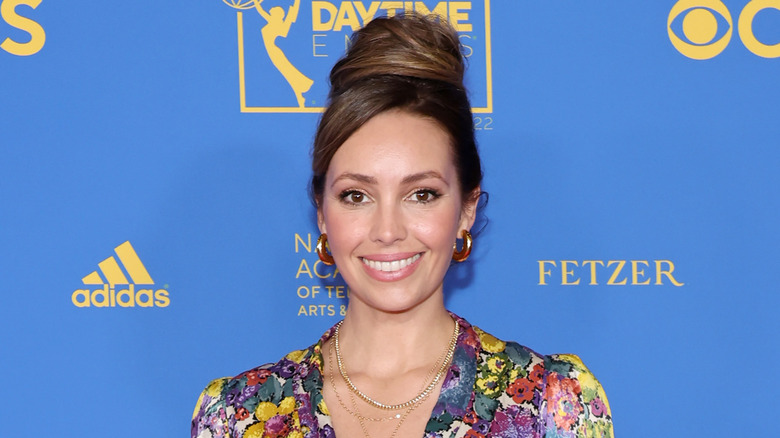 Amy Sussman/Getty Images
As time marched on, Gwen Rizczech and her half-sister Abigail Deveraux's bad blood continued to grow. Gwen found out that she was pregnant with Chad DiMera's child, although she eventually lost the pregnancy. In addition, when Laura Horton came to confront Gwen and tell her what had happened between her and Tiffany Rizczech, the two got into an altercation. Laura ended up falling and hitting her head, resulting in her death. Fans were shocked, but Jack Deveraux stood by his newfound daughter. Sadly, the more Gwen interacted with the Deveraux clan, the more she seemed to alienate herself. When Abigail was brutally murdered, Gwen became a suspect, although it was later discovered that Clyde Weston (James Read) had committed the crime.
Things continued to go south between Gwen and Jack, and eventually, Gwen chose to blackmail her father into handing over his business, the local newspaper, The Salem Spectator. Gwen and her former fiance, Xander Cook (Paul Telfer), took control of the paper, leaving Jack and Jennifer Horton to cut ties with Gwen and move back to Boston, where they had lived before Abby's death.
Although Gwen has become a bit of a villain in Salem, "Days of Our Lives" fans have also seen her softer side from time to time. While her parents are no longer in her life, there's always hope that she and Jack will mend fences in the future.