Anna DiMera's Past As A Fashion Designer On Days Of Our Lives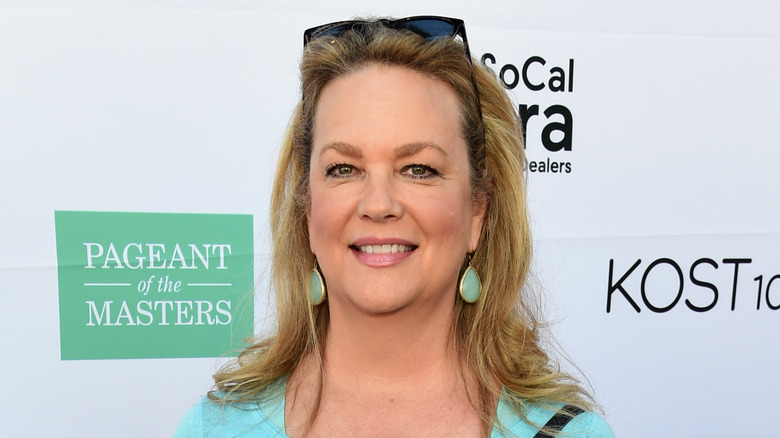 Michael Kovac/Getty Images
Anna DiMera (Leann Hunley) is one "Days of Our Lives" character who has lived a wild life. Over the years, she's never given up on finding true love, survived shocking situations, reinvented herself several times, and even had a career as a fashion designer. Anna first arrived in Salem in 1982 when she was revealed to be the presumed dead wife of Roman Brady. Anna brought her and Roman's daughter Carrie Brady to town with her, but the pair couldn't make things work. Following their divorce, Anna began working as a secretary for Tony DiMera. It was eventually revealed that Anna was working with Salem villain Stefano DiMera to frame Roman as part of his revenge plot against him.
Eventually, Anna drugged Tony during a trip to Las Vegas, and the two got married, moved into the DiMera mansion together, and became pregnant. Tony's former flame Renée DuMonde became incredibly jealous of Tony and Anna's relationship and tried to kill Anna by setting off an explosion on a boat. Although Anna was rescued, she did lose the pregnancy as a result of her injuries. Shortly after, Tony found out that Anna had drugged him before their wedding and was furious. This led to their divorce.
However, they couldn't stay apart for long, and soon after they were together again, working on a fashion empire.
Anna DiMera Designs debuted in 1985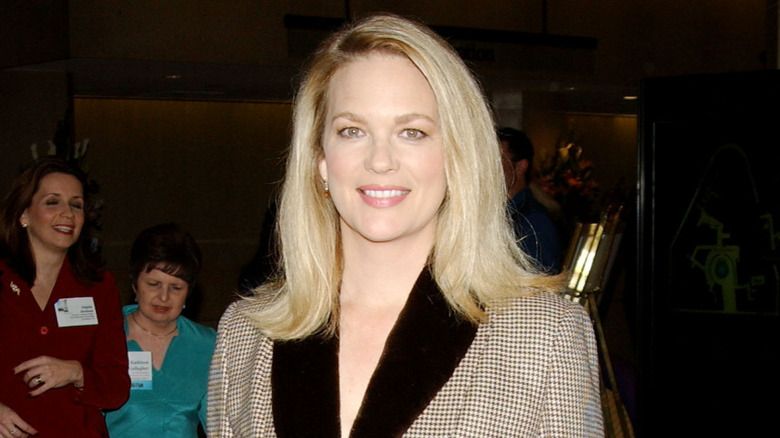 Maury Phillips Archive/Getty Images
By 1984, Anna and Tony were looking to start a business together in the fashion industry. Tony and Alex Marshall invested in Anna's fashion design business, and Anna DiMera Designs officially launched in early 1985 (via Soaps.) Once the business was off the ground, Anna and her partners took a trip to Haiti for a photoshoot along with Bo and Hope Brady, Liz Chandler, Daphne DiMera, Andre DiMera, Eugene Bradford, and Calliope Jones. However, tragedy struck when the pilot of their airplane had a heart attack and died. The plane crashed on a remote island, stranding the survivors and killing Daphne. Finally, the coast guard rescued them and sent them back to Salem.
However, upon their return home, Anna's fashion company took another hit when her investor Alex stole her clothing designs and sold the business behind her back. Anna ended up getting revenge, though, when she enlisted the help of Eugene to have those stolen dresses disintegrate while on the runway during Alex's fashion show. In true soap opera fashion, that wasn't the end of the feud and Alex retaliated by sabotaging Tony and Anna's wedding ceremony.
Although Anna is no longer in the fashion game, she hasn't given up on one of her dreams, which is having a happy life with Tony.
Anna is no longer in the fashion game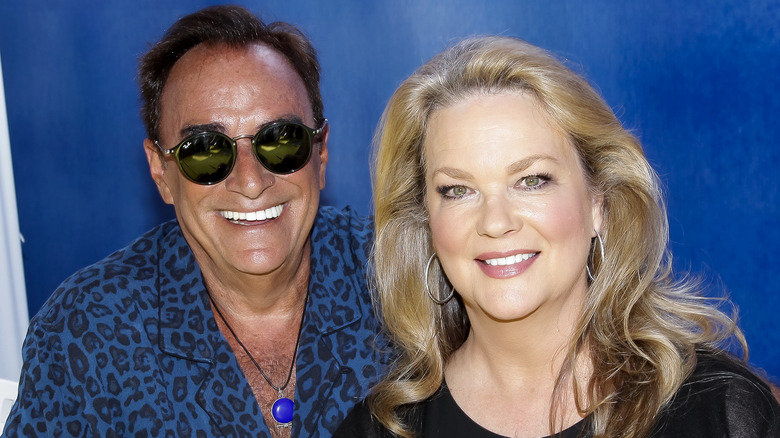 Tibrina Hobson/Getty Images
After Anna and Tony stepped away from fashion, things took a wild turn for the beloved couple. After tying the knot for a second time, Tony was presumed dead leaving Anna as the prime suspect in his alleged death. Tony eventually returned to Salem and became a staple on "Days of Our Lives" for decades. However, 20 years later, Salem was rocked when they learned that the real Tony had been held captive on a deserted island for two decades while his identical cousin Andre DiMera assumed his identity. Tony was rescued and Anna was happy to have her real husband back. The couple ended up remarrying again in 2008 after spending so many years apart.
Sadly, Anna and Tony didn't get much time together after Tony suffered a heart attack and died. Anna left town, but kept Tony in her heart. Years later, it was discovered that Tony had been brought back to life by Dr. Rolf, and Anna was thrilled to see the love of her life yet again. The pair quickly reunited and have been happily trotting around the globe, spending time in Salem and seeking out adventure ever since.
Despite all of the ups and downs in Anna's life and career, the one thing she never waivered on was her love for Tony. Who knows? Maybe they'll even resurrect Anna DiMera Designs in the future.