Who Were Lexie Carver's Devious Parents On Days Of Our Lives?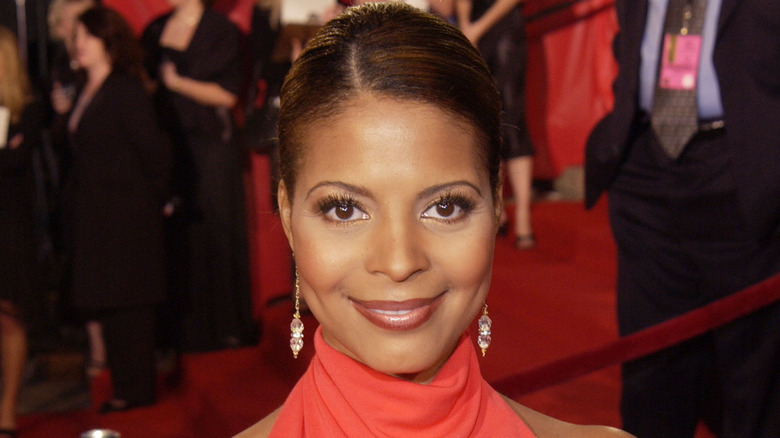 Kmazur/Getty Images
"Days of Our Lives" has created several beloved characters over the years, and Lexie Carver is one of them. The character made her way into Salem in 1988 and was played by Sheila Wills, Cyndi James Gossett, Angelique Francis, and Shellye Broughton before Renee Jones finally settled into the role in 1993. Lexie's life in Salem was full of ups and downs, and some of her most dramatic storylines centered around her parents Celeste Perrault and Stefano DiMera.
Over the years, Lexie had so many dramatic and memorable moments such as falling in love with Abe Carver (James Reynolds) and later fighting off romantic feelings for Abe's brother, Jonah Carver. Lexie worked as a police officer but later became inspired to go to medical school and eventually got a job as a doctor at Salem University Hospital. Lexie and Abe struggled to start a family, and when they decided to adopt, their child was ultimately swapped for Bo and Hope Brady's son, causing chaos among the two families. Later, Lexie became pregnant and welcomed a son named Theo with her husband. The couple later found out that Theo was autistic.
The family dealt with other obstacles such as Abe being presumed dead and suffering from blindness, but one of Lexie's greatest obstacles was navigating her family dynamic with her biological parents.
Lexie's mother was a psychic named Celeste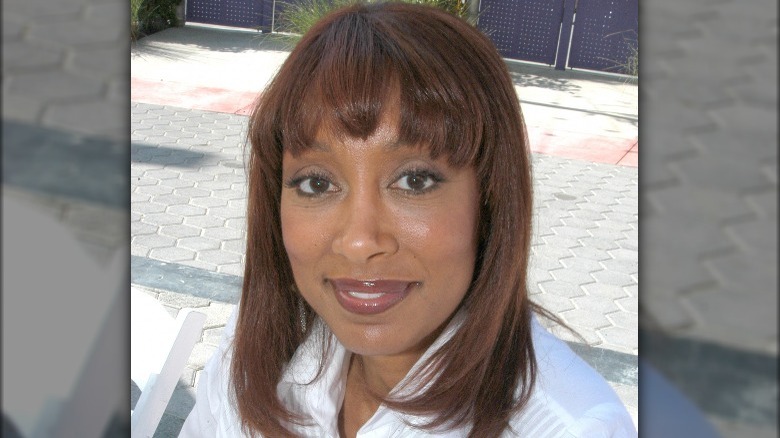 Victor Spinelli/Getty Images
Lexie Carver was adopted as a baby but didn't find out until she was an adult. Upon looking for answers about her family, she turned to her aunt, Celeste Perrault (Tanya Boyd). "Days of Our Lives" first introduced Celeste in 1994 when she appeared as the right-hand woman of Salem villain Stefano DiMera. Celeste joined Stefano in New Orleans as someone who helped him keep a watchful eye on his prison Princess Gina. She later came to Salem and was revealed to know several people in town, including Lexie. When Lexie asked Celeste to tell her the truth about her parentage, she was unwilling to open up. Eventually, Lexie learned that Celeste was her biological mother and the two were able to connect as mother and daughter.
Celeste pulled back from helping Stefano but was able to insert herself into Salem drama in other ways. Celeste was revealed to be a psychic and often read tarot cards, which she used to help her predict the future and see visions about a disaster that was to befall other Salemites. In 2012, it was Celeste who urged Lexie to seek medical attention when she began to feel ill. Lexie was diagnosed with a brain tumor and later suffered a tragic death in the arms of her husband, Abe. Following Lexie's funeral Celeste moved to Chicago but has visited Salem in the years that followed.
Lexie's father was Salem biggest villain Stefano DiMera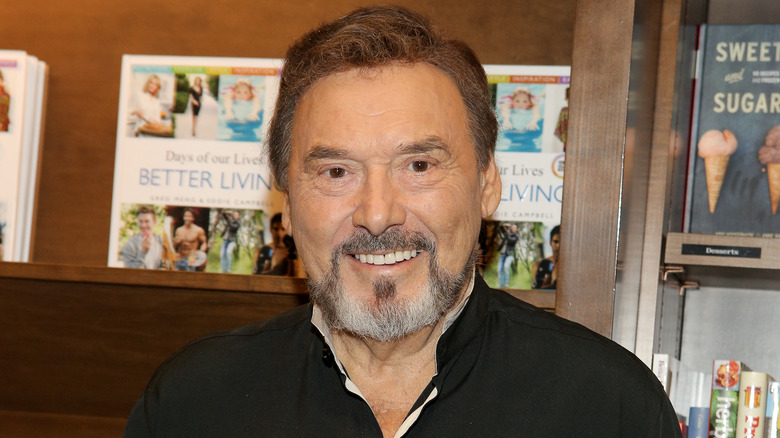 Mike Windle/Getty Images
Upon finding out that Celeste Perrault was her mother, Lexie Carver also learned that Stefano DiMera was her father. Lexie was stunned by the revelation as Stefano was the most devious villain that Salem had ever seen. Celeste admitted that she gave Lexie up for adoption so that she could avoid subjecting her daughter to Stefano as a child. However, when Stefano found out that Lexie was his daughter, he wanted to pursue a relationship with her. Lexie and Stefano did eventually bond, although Stefano also brought a lot of stress and drama into Lexie's life.
Because of her connection to Stefano, Lexie also earned many new DiMera siblings. The DiMera family tree is complicated; Stefano had several children such as Megan Hathaway, Renee DuMonde, Andre DiMera, Benjy Hawk, Chad DiMera, EJ DiMera, and adoptive daughter Kristen DiMera. In addition, he also fathered twins Jake and Stefan DiMera, whom Lexie never got to meet.
Although her parents proved to create complicated situations for her, Lexie was grateful to know where she came from, and her son Theo has managed to stay away from the DiMera tradition of criminal activity.