The Time Abby Faked Her Own Death On Days Of Our Lives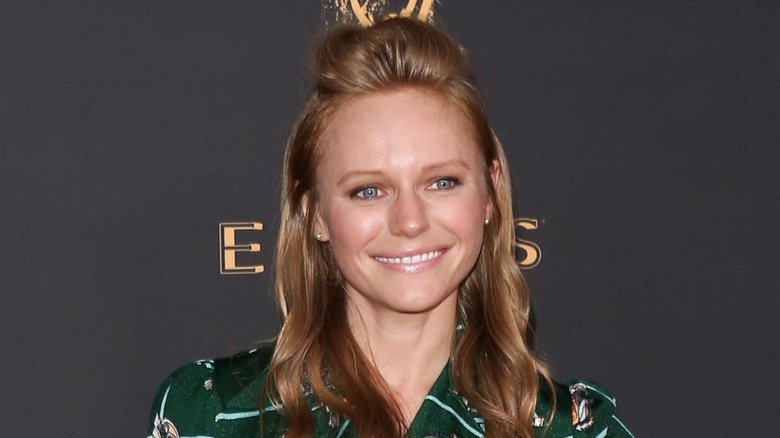 Paul Archuleta/Getty Images
"Days of Our Lives" fans know that it's not uncommon for characters to return from the dead in a shocking manner. So many of the soap opera's most beloved Salemites have popped in and out of town after being presumed dead. Some characters have even faked their own deaths such as Jack Deveraux (Matthew Ashford), Stefano DiMera (Joseph Mascolo), Philip Kiriakis (Jay Kenneth Johnson), and Abigail Deveraux (Marci Miller).
Abigail's life was one filled with drama, and it started when she was just a baby when she became very ill with aplastic anemia and underwent a bone marrow transplant to save her life. Over the years the drama surrounding Abby's life didn't stop and when she reached adulthood she fell in love with Chad DiMera (Billy Flynn). During a time when Chad and Abigail were separated, Abby began dating Ben Weston (Robert Scott Wilson). Soon after Ben was revealed to be the Necktie Killer and tried to murder by Chad and Abigail. Ben was eventually caught and sent to Bayview Sanitarium for treatment. However, Abby lived in constant fear of his return.
Abigail's PTSD from Ben's attack went from bad to worse when Abby began to have hallucinations of Ben, which led her to be committed to Shady Hills psych ward. It was then that Abby devised the plan to fake her own death.
Abigail was presumed dead in a plane crash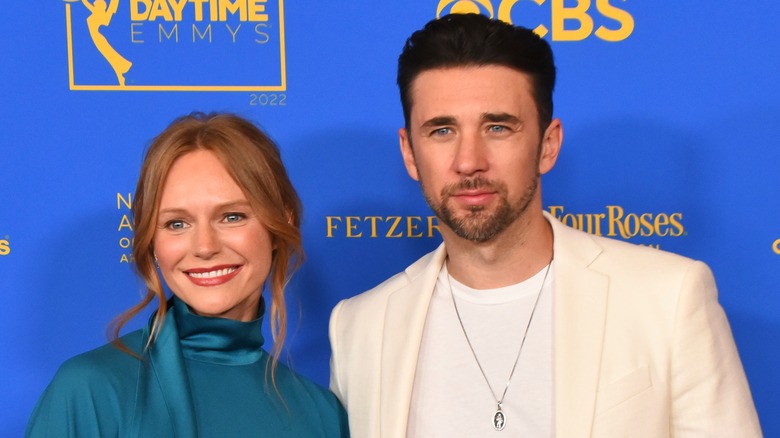 Michael Mattes/Shutterstock
After being placed in a mental health facility, Abigail decided to take action. Although she was suffering from mental health issues, she opted to break out of the psych ward and leave her life in Salem behind. She wrote a letter to Chad DiMera to tell him goodbye and explain herself. Later, Andre DiMera (Thaao Penghlis) told Chad that Abigail had been aboard a plane that crashed and that she was presumed dead. Meanwhile, Abby had a hard time staying away from her loved ones. She returned to Salem in order to check up on Chad and their son, Thomas. That's when she found that Chad had moved on to a romantic relationship with Gabi Hernandez (Camila Banus). After seeing the couple kiss, Abigail decided to leave Salem and return to Boston, where she'd been staying with her grandmother Laura Horton (Jamie Lyn Bauer).
However, before she left town again she felt like she had to have a proper goodbye with her son Thomas. During this time, Chad walked in and was shocked to find Abigail alive and well. Chad and Abby struggled with their feelings for each other. They were still very much in love, but Chad felt betrayed by Abigail and had also developed feelings for Gabi in her absence.
Eventually, Chad and Abigail got back together, but tragedy struck the couple again.
Abigail was murdered by Clyde Weston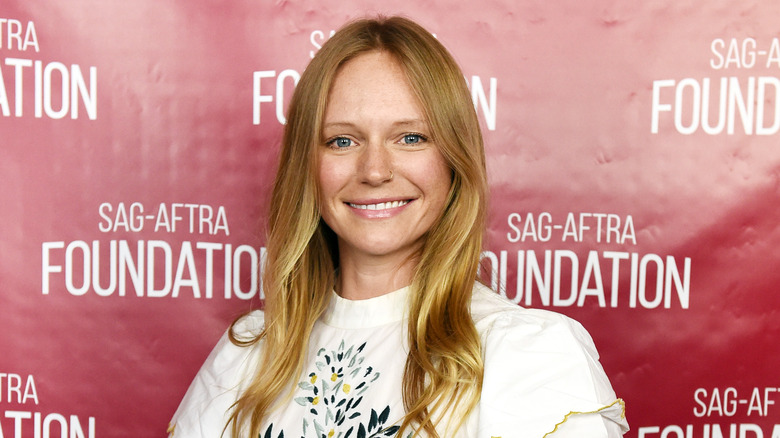 Amanda Edwards/Getty Images
Although "Days of Our Lives" fans watched Abigail Deveraux and Chad DiMera get back together, and even welcomed a second child named Charlotte, the couple had their share of ups and downs. Abby's mental health issues continued to be problematic for the couple and she was eventually diagnosed with a split personality disorder. Abigail has multiple alter-egos who would often do things that she had no memory of, including killing Andre DiMera. However, Abby continued to seek treatment for her issues and seemed to find the right balance to live a full life. Sadly, she and Chad wouldn't have much time together.
In 2022, Abigail was shockingly murdered in her bedroom at the DiMera mansion. Chad returned home after an outing with their children to find his wife stabbed and clinging to life. Abby later died from her injuries. After several suspects were investigated, it was discovered that Clyde Weston had killed Abigail while he was at the mansion looking to attack Belle Black Brady (Martha Madison).
Chad was forced to say goodbye to Abigail for good. However, Abby's death has been fake before, and many other characters have returned from the dead as well. This could mean that there is hope for the character to return to Salem in the future.