Days Of Our Lives Failed Romance: Gabi And Chad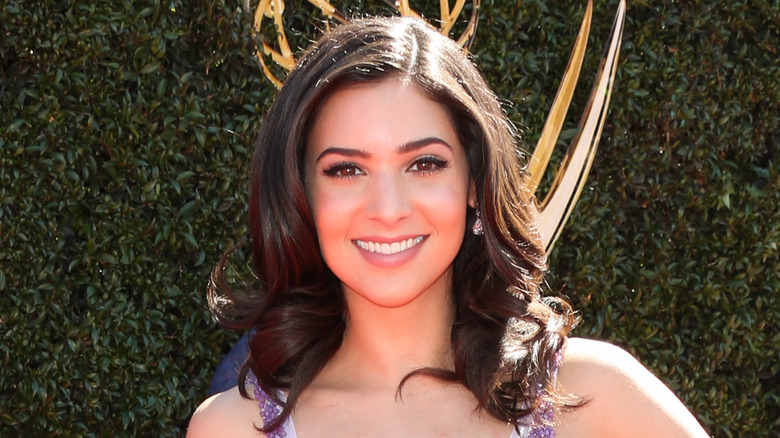 Paul Archuleta/Getty Images
Fans who tune into "Days of Our Lives" know that the DiMera family is one of the most entertaining and interesting families in the fictional town of Salem. Over the years, Stefano DiMera and his many children have created chaos in Salem, but they've also been part of some of the most memorable plots and love stories that the soap opera has ever seen. Of course, sometimes their love lines get crossed in ways that could be deemed inappropriate, like when Chad DiMera (Billy Flynn) fell for Gabi Hernandez (Camila Banus), who later had romances with two of his brothers, twins Stefan and Jake DiMera.
Of course, this isn't the first time that something like that happened in the DiMera family. Chad's older brother EJ DiMera (then James Scott) once had a scandalous affair with Abigail Deveraux (then Kate Mansi) before she married Chad and welcomed two children with him. Abigail also had a strange connection to Chad's brother Stefan while she suffered from a split personality disorder.
These strange ties to several members of the DiMera clan, make both Abby and Gabi connected to the family in a strong way. Of course, Chad was Gabi's first DiMera love and their connection goes back to their days in high school.
Gabi became infatuated with Chad in their younger years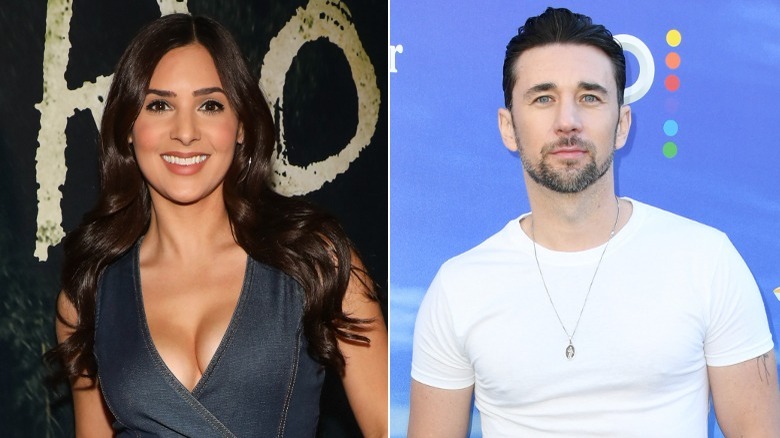 Jc Olivera & Paul Archuleta/Getty
Although Gabi Hernandez had a high school fling with Will Horton (Chandler Massey) that ultimately resulted in the pregnancy of her daughter, Arianna Horton, she's also fallen hard for Chad DiMera. At a young age, Gabi realized that she had romantic feelings for Chad. However, he was dating Melanie Jonas at the time. So, Gabi decided to take matters into her own hands and pretend that she had a stalker in hopes of getting Chad's attention. When the truth finally came out, Chad was furious and Gabi's hopes of a relationship with her were dashed.
Soon after, Gabi moved on with Nick Fallon. However, after Nick attacked Gabi, she became so afraid of him that she shot and killed him. Gabi was sent to prison for murder but was released after a short stint behind bars. When she got out of jail, Gabi dated Abigail Deveraux's younger brother JJ Deveraux (Casey Moss), but the relationship didn't work out. When Abigail was presumed dead, Chad was devastated and it was Gabi who helped him pick up the pieces of his life.
Both Chad and Gabi were shocked when Abigail returned to Salem and admitted that she had faked her death. By this time, "Days of Our Lives" fans watched as Chad realized that he was in love with both women.
Chad and Gabi found love elsewhere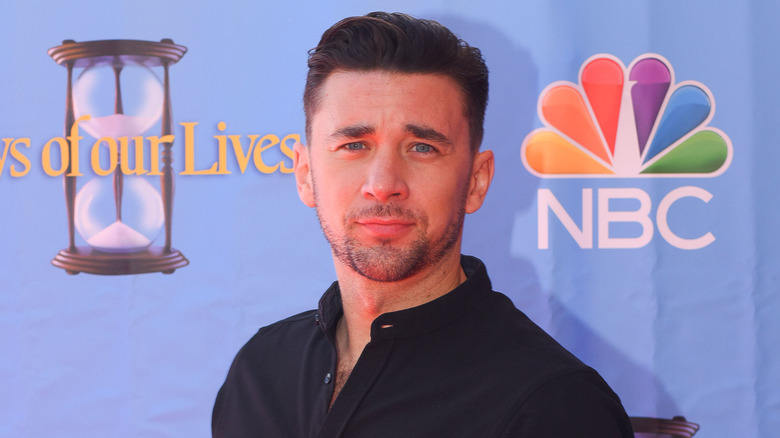 Michael Mattes/Shutterstock
After Abigail Deveraux's "Days of Our Lives" return from the dead, Chad DiMera decided that he wanted to make his marriage work. Chad chose to be with Abigail, leaving Gabi Hernandez out in the cold. However, once Deimos Kiriakis learned about the situation he used it to his advantage. Deimos decided to torture Chad by poisoning both Gabi and Abigail, giving Chad only one antidote to the poison. Eventually, Chad decided to split the antidote between both women and hope for the best. They both made it through. Later, Abigail stepped back so that Gabi and Chad could have a shot. She then decided to marry Gabi's brother, Dario Hernandez so that he wouldn't be deported.
Of course, Chad and Abigail couldn't deny their feelings for one another and got back together. The two lived happily with their children Thomas and Charlotte, until tragedy struck and Abigail was murdered by Clyde Weston (James Read). For her part, Gabi had relationships with Eli Grant before marrying Stefan DiMera, making her the sister-in-law of Chad and Abigail.
Although Gabi has had a complicated love life, Stefan ended up being the love of her life, while Chad gravitated toward Abby. However, there may always be hope for the couple to reunite at some point in the future.