Actors Who Didn't Make It In The Barbie Movie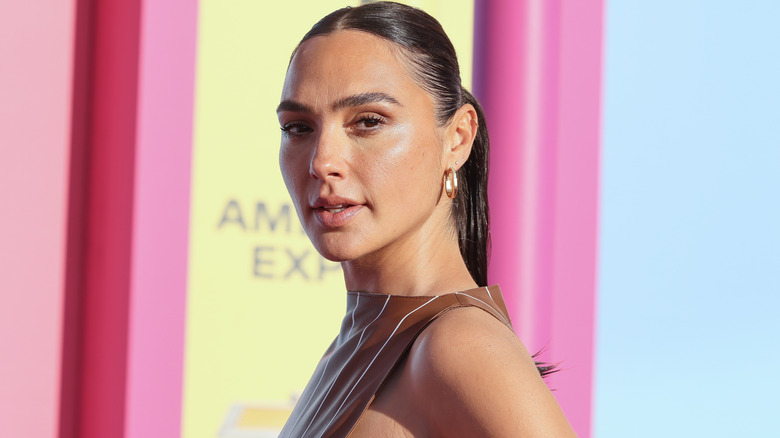 Rodin Eckenroth/Getty Images
Before it became a record-breaking box-office success the weekend it premiered in July 2023, "Barbie" was a movie that took years to come to fruition — 14 years, to be exact. Mattel — the toy company that helped create Barbie — signed a deal with Universal Studios in 2009 to make a movie about their iconic doll. That deal didn't work out, and several years later in 2014, Mattel and Sony partnered to begin developing the production. 
In 2016, the studio brought Amy Schumer aboard to co-write a script with Kim Caramele, and together they came up with the concept of Barbie having to leave Barbieland for falling short of perfection. Like the original deal with Universal, the Sony-backed production fell apart. But in 2019, Margot Robbie and her production company, LuckyChap Entertainment, convinced Warner Bros. to pick up the project, and it all fell into place from there with Greta Gerwig signing on to co-write the script in 2019 and agreeing to direct the movie in 2021.
The final star-studded line-up for "Barbie" proved to be sheer perfection, with Robbie triumphing as Barbie and Ryan Gosling embodying Ken with fantastical flair — but quite a few celebrated actors were approached to appear in the movie without making it to the cast list. Even before Robbie and Gerwig's "Barbie," there were some big names associated with Sony's failed iteration. 
Amy Schumer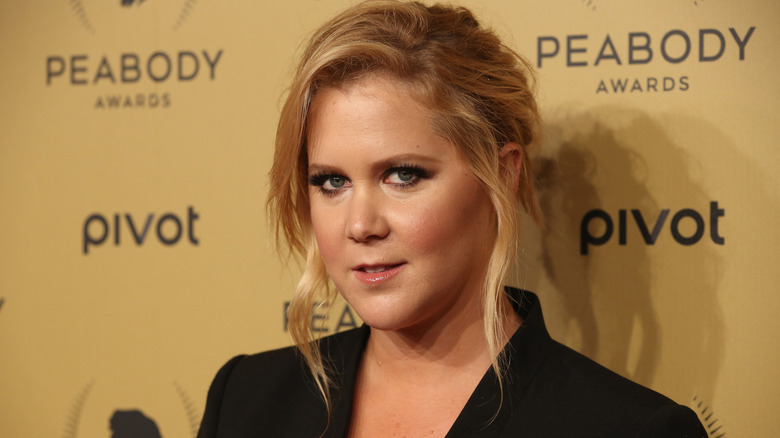 Jemal Countess/Getty Images
When "Barbie" was originally set to begin filming in 2017 with a target premiere date in June 2018, Amy Schumer was cast to play the iconic doll. In March 2017, Variety reported that the comedian would no longer fill the role "due to scheduling conflicts." Schumer told the outlet: "The film has so much promise, and Sony and Mattel have been great partners. I'm bummed, but look forward to seeing 'Barbie' on the big screen."
Exactly five years later, the "Snatched" actor revealed that she and the studio didn't see eye-to-eye on how "Barbie" should be made. "They definitely didn't want to do it the way I wanted to do it, the only way I was interested in doing it," Schumer told The Hollywood Reporter in March 2022. While she wanted Barbie to be intelligent with a passion for inventing, she said the studio's idea of such characteristics was to have Barbie create high heels made of Jell-O. When they cluelessly gifted her a pair of Manolo Blahniks, she knew she no longer wanted to be involved in the project.
Any bad taste left in her mouth seemed to disappear when she learned Greta Gerwig would be directing with Margot Robbie's production company also developing the film. "There's like, a new team behind it, and it looks like it's very feminist and cool, so I will be seeing that movie," Schumer said during a June 2023 appearance on "Watch What Happens Live With Andy Cohen."
Anne Hathaway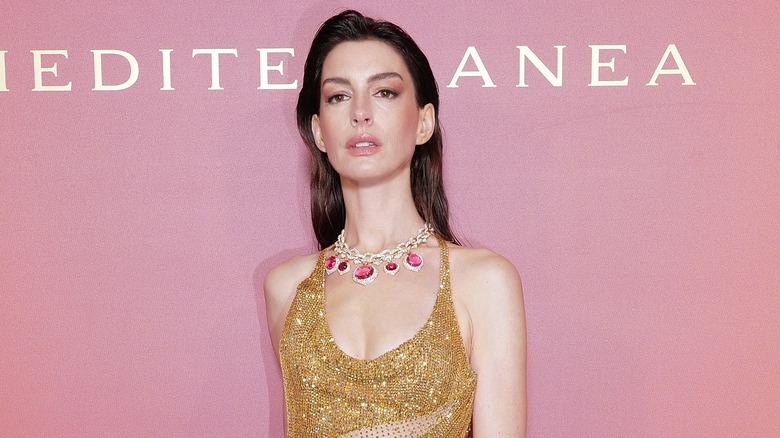 Claudio Lavenia/Getty Images
After Amy Schumer dropped out of the Sony-backed "Barbie" movie, Anne Hathaway was soon announced to be associated with the titular role. In July 2017, the "Devil Wears Prada" star was negotiating with the film studio, citing the involvement of director Alethea Jones as a contingency for Hathaway's willingness to be involved in the project. The "Ocean's 8" actor was eventually confirmed as the leading lady of "Barbie," but in January 2018, The Hollywood Reporter announced the production's already-delayed premiere date of August 2018 was shifted to May 2020.
In addition to Mattel reassuming the rights to the film when Sony's option on the project expired, the script was also reported to be in a state of revisions. Not long after its latest setback in a years-long list of many hot-pink-convertible-stopping roadblocks, Sony's "Barbie" was canceled, and Hathaway wouldn't be involved in the later iteration of the long-awaited movie.
Gal Gadot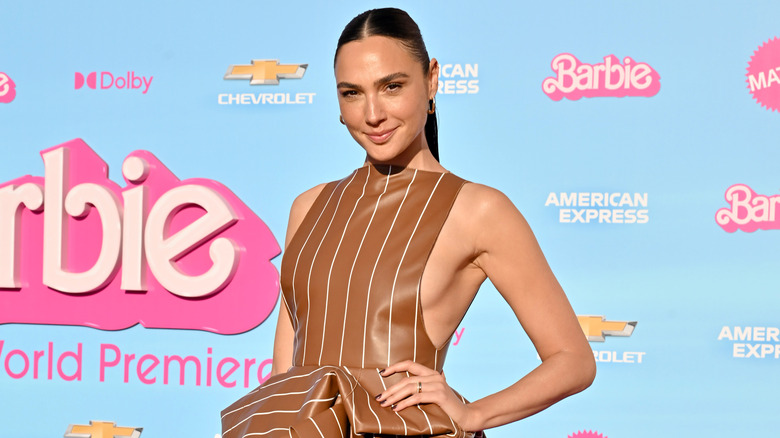 Axelle/bauer-griffin/Getty Images
In an interview with Vogue, Margot Robbie explained that she and Greta Gerwig envisioned the cast of the various Barbie roles through the lens of "Barbie energy" — not to be mistaken with Ryan Gosling's spectacularly depicted Ken-ergy. Robbie told the outlet: "Gal Gadot is Barbie energy." She elucidated: "Because Gal Gadot is so impossibly beautiful, but you don't hate her for being that beautiful, because she's so genuinely sincere, and she's so enthusiastically kind, that it's almost dorky. It's like right before being a dork." 
Robbie and Gerwig actually did approach the "Wonder Woman" star for "Barbie," but the actor wasn't able to commit to the project. Gadot did attend the world premiere of "Barbie" in Los Angeles though, proving she really does have peak Barbie energy by warmly supporting the record-breaking, history-making project. Taking her Barbie energy a step further, Gadot shared a few of her red (pink?) carpet photos from the premiere on Instagram, captioning the post: "Bravo Margot Robbie and Greta Gerwig! You've created such a delicious, colorful, fun movie that carries such an important message."
Saoirse Ronan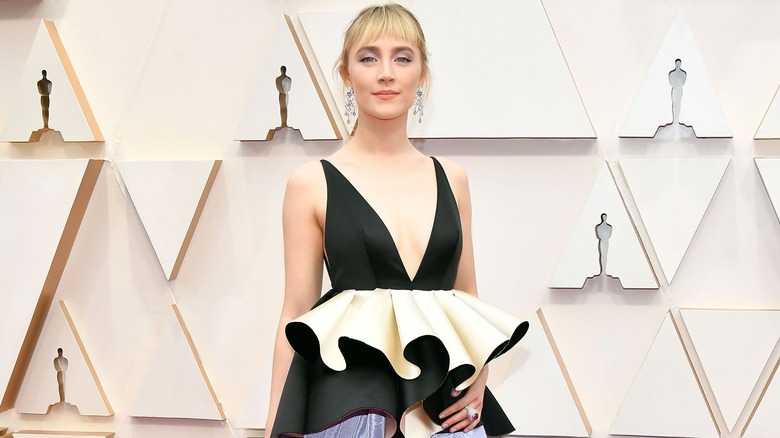 Amy Sussman/Getty Images
Saoirse Ronan, who starred in Greta Gerwig's 2017 film "Lady Bird" and later worked with the director again on 2019's "Little Women," revealed in September 2022 that she nearly had a small role in "Barbie." She told People: "I was supposed to do a cameo because I live in London and they were [filming] there. There was a whole character I was going to play — another Barbie. I was gutted I couldn't do it." The actor, who also previously collaborated with Margot Robbie in the 2018 period drama "Mary Queen of Scots," added: "I have texted Margot and Greta and I'm like, 'If you're doing any pick-up [shots], maybe I can just walk through the background?'"
During a July 2023 interview with Cinemablend, Gerwig disclosed the reason why Ronan wasn't able to appear as a Barbie in the mega-successful movie. "It was always going to have to be like a sort of smaller thing because she was actually producing at the time, which I am so proud of her for," she said, referencing Ronan's upcoming film "The Outrun." The "Barbie" director added that "The Lovely Bones" actor's scene was intended "to be a specialty cameo" similar to Dua Lipa's and John Cena's.
Timothée Chalamet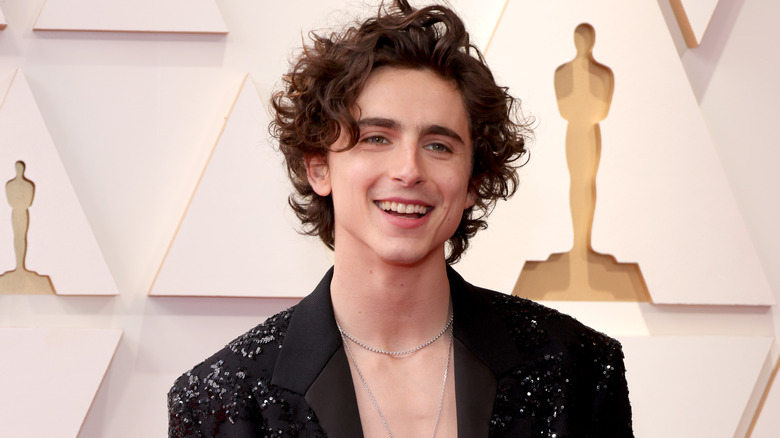 Momodu Mansaray/Getty Images
Greta Gerwig also tried to get Saoirse Ronan's "Lady Bird" and "Little Women" co-star, Timothée Chalamet, onboard to film a cameo in "Barbie." But, like Ronan, the actor had scheduling conflicts due to other projects he was working on. "I was also going to do a specialty cameo with Timmy, and both of them couldn't do it, and I was so annoyed," the director lamented to Cinemablend. She added: "I love them so much. But it felt like doing something without my children. I mean, I'm not their mom, but I sort of feel like their mom," Gerwig joked.
If Chalamet had the Ken-ergy to appear as one of Ryan Gosling's Ken-temporaries in Barbieland, it would have marked the third massively successful project he and Gerwig had collaborated on — the same stands true for the director and Ronan. Chalamet has two huge movies of his own premiering before the end of 2023, "Dune: Part Two" and "Wonka," which were likely the conflicts he couldn't work around for a Ken-meo. That was... A lot of Ken-ergy, we admit. Go big or go back to your Dreamhouse, right?
Bowen Yang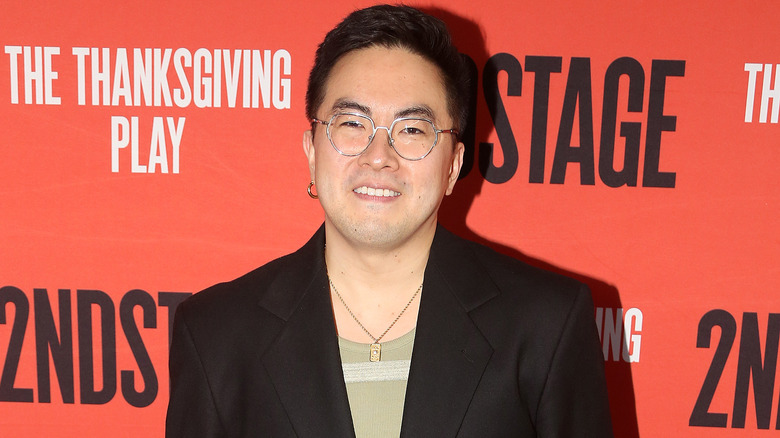 Bruce Glikas/Getty Images
During a July 2023 interview with Vanity Fair, "Barbie" casting directors Lucy Bevan and Allison Jones revealed a number of actors who were on their list to play Kens but ultimately weren't cast in the movie. "We needed actors who could get the fact that our Barbies only knew pleasant things," Jones told the outlet. The pair explained that they wanted a line-up of stars who represented a variety of demographics and identities, and they needed the Kens to be a bit clueless in a wholesome way that people would giggle at.
Bevan and Jones set about the task of casting "Barbie" in the dark days of 2020 when the coronavirus pandemic was wreaking havoc across the world. Because of the logistical commitment of being required to spend three months on location in London due to Covid-19 travel restrictions, several Ken potentials had to turn down the role, Bowen Yang included. TVLine also claimed Yang's "Saturday Night Live" and "Awkwafina Is Nora From Queens" filming schedules conflicted with the set timeline for "Barbie."
Ben Platt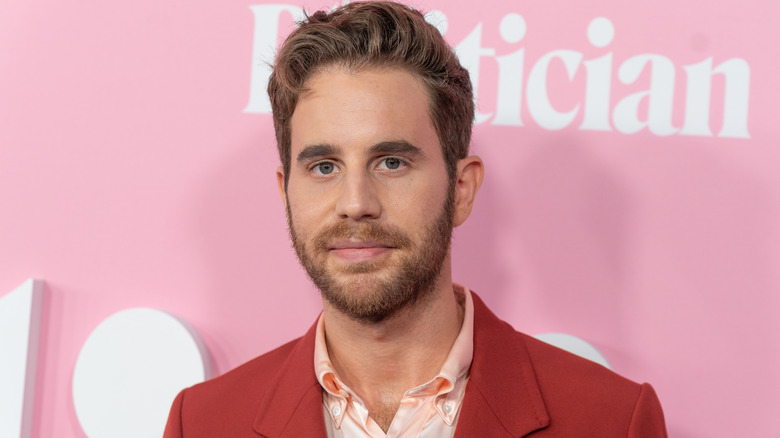 Ron Adar/Shutterstock
Ben Platt, another Ken potential, found himself in the same position as Bowen Yang — ultimately unable to commit to the London-based "Barbie" production due to travel regulations during the coronavirus pandemic in 2020. The actor would certainly have fit Lucy Bevan and Allison Jones' bill of "pure in thought and pure in emotion," two traits Jones told Vanity Fair were required of every actor cast as a Ken in the movie. An actor who supports "pleasant things" and "pleasant things" only? Sounds like Ben Platt. 
The world will never know just how much Ken-ergy lives within the star, who we can only imagine would have absolutely slayed the "I'm Just Ken" number based on his theater background and prior musical performances in hit movies "Pitch Perfect" and "Dear Evan Hansen." Platt's comedic flair and loveable naïveté in "Pitch Perfect" alone are "Kenough" to make us shed a tear for his almost-performance that will never be.
Dan Levy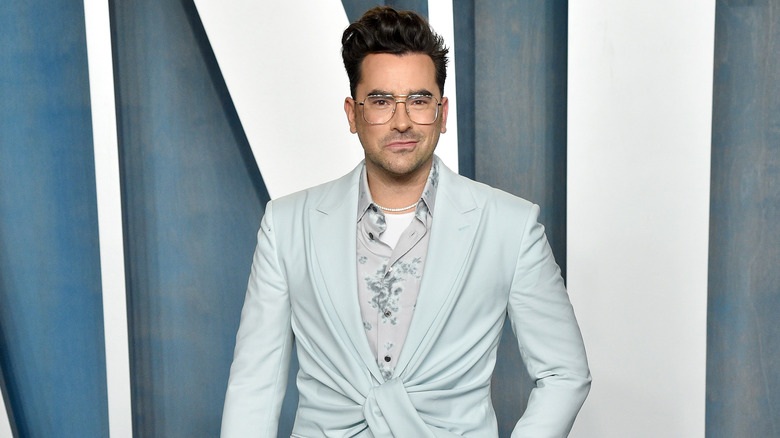 Lionel Hahn/Getty Images
Perhaps the most devastating of the Kens who would never be, in addition to Yang and Platt, is beloved "Schitt's Creek" star Dan Levy. Contributing to the list of "All Things Awful Caused by Covid-19," Levy had to turn down a role as Ken in "Barbie" because he couldn't commit to the three-month tenure in London for filming in accordance with travel restrictions during the pandemic. "They were, I'm not kidding, really bummed they couldn't do it," casting director Allison Jones told Vanity Fair of Bowen Yang, Ben Platt, and Dan Levy all turning down a role as Ken in "Barbie."
Fans of Levy were just as distraught as the film's casting directors after learning he was nearly a resident of Barbieland. One Twitter user lamented: "Knowing we were cheated out of Dan levy as a ken is the worst news I've ever received." Another user mournfully tweeted: "Dan Levy you will always be a Ken in my heart." Imagining the "Happiest Season" actor as a Ken and how he would have portrayed the bravado and flamboyant machismo of the Kendom revolution is enough to send us into a stereotypical Barbie-style crisis, too.
Jonathan Groff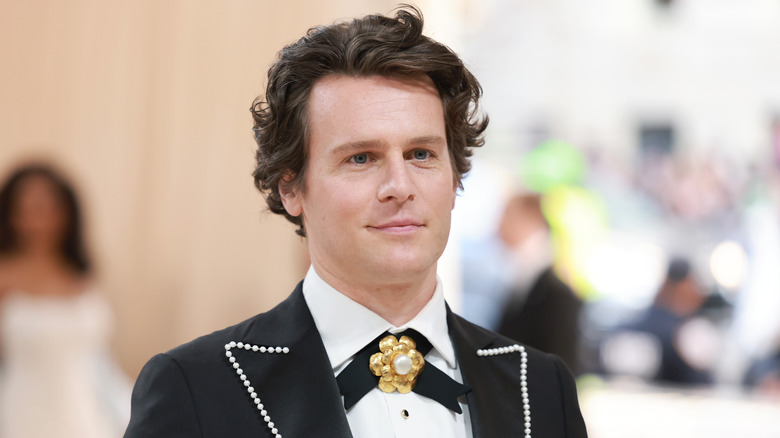 Theo Wargo/Getty Images
While Jonathan Groff was not cast as a Ken, he was the casting directors' first choice to play Ken's best friend Allan. Just like Bowen Yang, Ben Platt, and Dan Levy, the "Frozen" actor had to bow out of the project because of the contingencies surrounding the coronavirus pandemic and having to reside in London for three months while "Barbie" was filmed. Casting director Allison Jones told Vanity Fair: "Dear, dear Jonathan Groff was like, 'I can't believe I'm typing this, but I can't do Allan.'" With his beloved role as Kristoff in Disney's "Frozen" saga, his part in "Hamilton," and his tenure on "Glee," Groff would surely have been a delight as the disillusioned Allan.
Fabulous as Groff may have been at bringing Ken's bestie to life, it's difficult to imagine anyone other than Michael Cera playing Allan. Slightly bewildered and positively awkward at all times, the character is perfectly on-brand with the humorous roles Cera has become known for in movies including "Superbad," "Juno," and "Scott Pilgrim vs. the World," to name a few.
Luke Macfarlane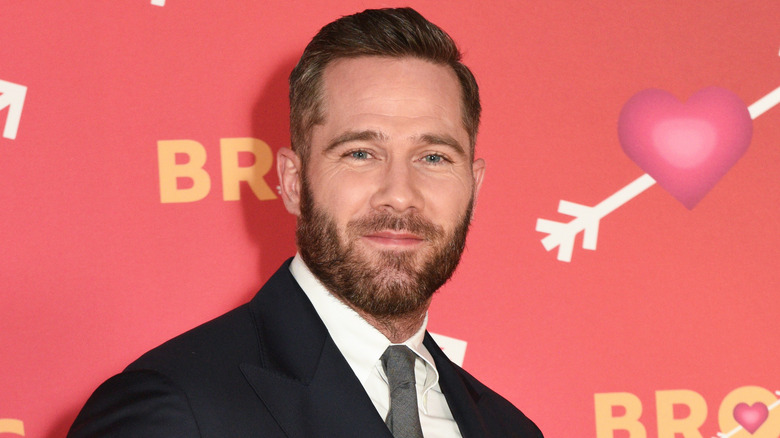 David M. Benett/Getty Images
Hallmark movie actor Luke Macfarlane was all set to bring his Ken-ergy to Barbieland, but he ended up relinquishing the role in favor of another that conflicted with the movie's filming schedule. He explained the situation to The Hollywood Reporter in July 2023, sharing: "It was interesting because I had auditioned for a small part in 'Barbie' and got it. And then I got an email from Nick [Stoller] that was like, 'I think you'd be really great in this [other] part.' I was like, 'Great. I have this offer for 'Barbie,' so you gotta let me know.' We tried to make it work, and I was like, 'You know what? I really, really wanted to work on this show.' Careers are funny things — you never really know."
He did go on to star in "Platonic" alongside Seth Rogen, but Macfarlane called the tough decision "one of those brutal things," explaining that "the timing couldn't work out for both." The actor wistfully added: "It was a small, little part, but I've never been part of some beautiful, big, cool thing like ["Barbie"]. It would have been cool to be able to do both."