Whitney Thore Slams Fans Who Suggest She Ditched Close Friends Heather Sykes And Lennie Alehat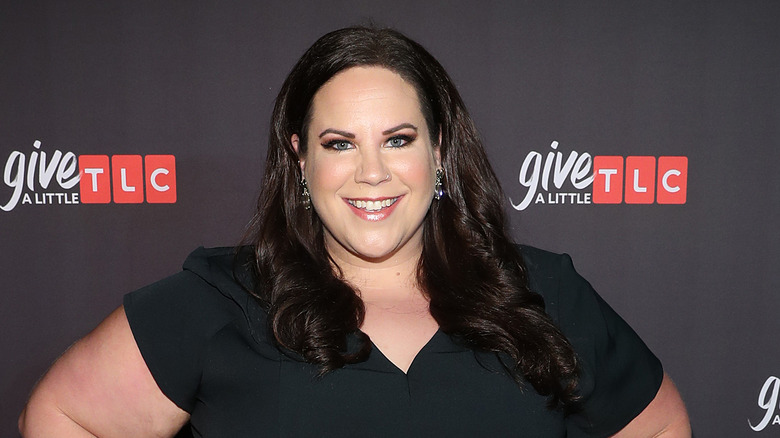 Cindy Ord/Getty Images
Between losing her mother to cerebral amyloid angiopathy and meeting a long-lost secret sister for the first time, TLC's "My Big Fat Fabulous Life" star Whitney Thore has a lot of emotional baggage to deal with — and she's making it clear online that she's not interested in fans adding more to her plate. In an Instagram post promoting the show's 11th Season, Thore shared a video montage of her posing with two people whose faces are covered with a blonde hair woman emoji while Lynyrd Skynyrd's "Sweet Home Alabama" plays in the background. 
Thore captioned the clip, "Can't wait for y'all to meet all the wonderful new people in my life! Having a lot of fun with these two this weekend!" But online fans were quick to point out familiar faces they didn't see — most notably, ex-turned-pal Lennie Alehat and BFF Heather Sykes. One skeptical user asked where Lenny and Heather were, writing, "Did you get rid of some of the old people in your life?"
Some fans jumped in to defend Thore, saying how rude they thought the original commenter's question was, but the TLC star made it clear she could handle her own. "Please get a life and stop saying s*** you have no earthly idea about," Thore wrote back.
Whitney Thore mentioned Lenny Alehat in her comment but not Heather Sykes
Whitney Thore followed up with the original commenter again, clarifying, "[Lenny Alehat] is at my house every M/W/F," with a crying laughing emoji. Thore didn't mention Heather Sykes in her reply to the inquiring commenter, though the "MBFFL" star did tell another user who asked about Heather's whereabouts, "I'm not sure where [Heather] is at this exact moment." Sykes, Thore's long-time friend on the show, quickly commented back that she was in her bed, to which Thore replied, "There you go!"
While eagle-eyed fans might've caught Thore's exclusion of Sykes in her original comment, Heather's quippy follow-up seems to suggest that there isn't any notable animosity between the two women. Sykes' Instagram profile shows that she's staying busy with raising her children and pursuing her musical acting career, and Thore has plenty on her plate between starring in "MBFFL" and the profoundly emotional changes happening within her family. As one commenter aptly put it in response to the original question: "People can add to their circle of friends without 'getting rid' of others." 
Season 11 of "My Big Fat Fabulous Life," which premiered on September 5, 2023, is bound to be full of life-changing revelations, emotional developments, and personal growth, but allow us to be the first to warn you: It's impossible to watch TLC's tribute to Thore's late mom Babs without crying. So, tune in — but maybe bring some tissues, too.