What The Cast Of She's The Man Is Doing Today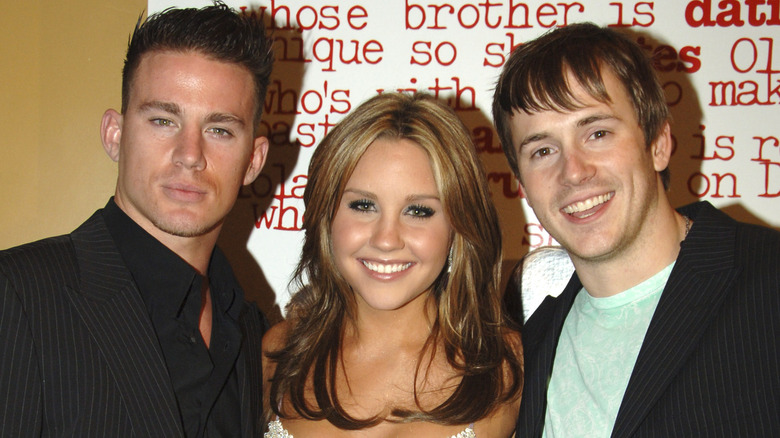 Jon Kopaloff/Getty Images
The late '90s and '00s were full of rom-coms inspired by classical works, including Shakespeare's. Many were adapted into contemporary movies, and none of them were more popular or cherished than "She's the Man" (except, perhaps, "10 Things I Hate About You"). 
Inspired by "Twelfth Night," the story follows Viola Hastings after she disguises herself as her twin brother, Sebastian, to play in his boarding school's boys' soccer team in the wake of her own team's dissolution. With hormones abounding and much confusion, things only get more complicated the longer she tries to keep up with this charade. 
Nearly two decades after its release, however, nostalgic fans may be wondering where the stars of this film ended up. For starters, life has taken its two leads on two entirely different paths. While Channing Tatum's career has blossomed in the years since the movie's release, beloved child star Amanda Bynes retired from acting around 2010 and has kind of fallen off the grid since then. At the time, Bynes said in a tweet, "I don't love acting anymore so I've stopped doing it" (via USA Today). But that was only the beginning of what would be a difficult journey for her over the past 13 years — with both highs and lows, the cast of "She's the Man" has certainly had an exciting few decades.
Amanda Bynes is no longer under her parents' conservatorship
If you were born in the '90s (or maybe even the early '00s), you're probably familiar with Amanda Bynes. The former Nickelodeon star was everywhere during those decades, starring in many popular movies (as well as multiple TV shows). Bynes' last acting role as Marianne in "Easy A" was followed by a time of turmoil in her life, but what really happened to her?
During a 2018 interview with Paper, she said of the role, "I literally couldn't stand my appearance in that movie, and I didn't like my performance. I was absolutely convinced I needed to stop acting after seeing it." She also opened up about her struggles with substance abuse and body image at the time. After a series of drug-related charges and car accidents culminated in a hospital stay in 2013, the actor's parents put her under a conservatorship, which ended in 2022. She met her ex-fiance Paul Michael in rehab, but the pair have since broken up.
For Bynes, who graduated from the Fashion Institute of Design and Merchandising in 2019, life has had its ups and downs. Earlier this year, she was placed under a 72-hour psychiatric hold after roaming the streets nude. Though her parents seem concerned for her well-being, they are also not currently considering a new conservatorship. Since restarting treatment for her mental health, however, Bynes has been getting rid of her face tattoo and seems to be doing better.
Channing Tatum made his directorial debut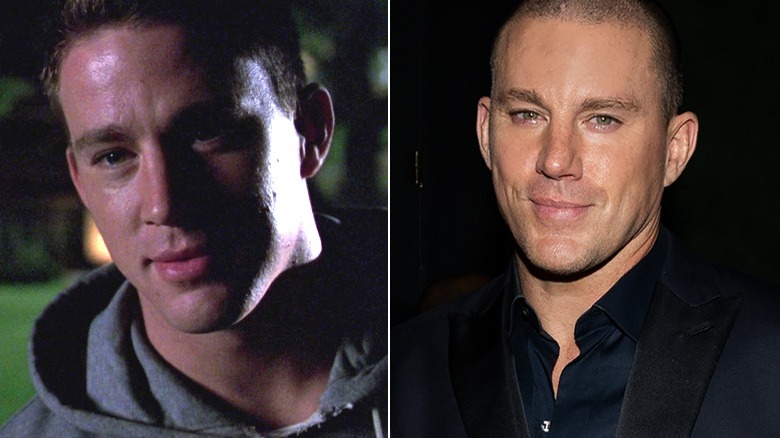 Paramount Pictures & Shareif Ziyadat/Getty
After appearing in "She's the Man," Channing Tatum's career seemed to progress really well. The multitalented actor went on to star in the "Step Up" franchise, where he met his ex-wife and the mother of his child, Jenna Dewan (the pair divorced in 2018). After this, Tatum's credits started to jump across genres such as romance, comedy, and action, and he eventually joined forces with Steven Soderbergh to work on "Magic Mike," a movie based on his experiences as a male stripper. At the time, this was one of the best showcases of his acting ability yet, and alongside "The Vow" and "21 Jump Street," it marked 2012 as a turning point in his career.
Tatum has worked on dozens of projects since then, eventually taking a four-year break in the wake of his divorce. "Before I took some time off, I was on a pace that just was untenable," he told People, claiming he wasn't sure if the stuff he was working on was the best reflection of his talents. Last year, he returned to movies with his directorial debut, "Dog," as well as "The Lost City," an adventure comedy co-starring Sandra Bullock.
He has been dating Zoë Kravitz since 2021, and the pair were recently seen together at the second annual Caring for Women dinner, in support of the Kering Foundation's efforts to stop violence against women.
Laura Ramsey has launched an organic frozen dessert brand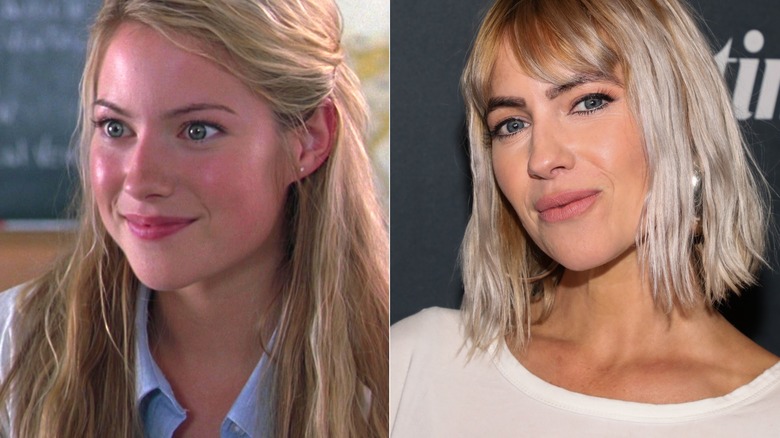 Paramount Pictures & Paul Archuleta/Getty
Rocking a platinum bob, Laura Ramsey looks quite different now than the fresh-faced ingénue she portrayed in "She's the Man." That same year, the actor also starred alongside co-star Jessica Lucas in the niche cult classic, "The Covenant," before participating in a string of middlingly received projects.
Ramsey took an eight-year hiatus from acting after her recurring role in the TV show "Hindsight," during which she became a mother and went on to launch Nia's Arc. The brand of organic frozen desserts has been successful, with the actor and business owner saying it is currently only available locally in Los Angeles. However, she intends to expand nationally.
According to Ramsey, her favorite detail about her brand is that "Nia is short for 'Petunia,' what my grandmother called me when I was little," as she told Live the Process. This was so important to her that she even got a tattoo of the flower. In 2023, she returned to movies with the role of Cindy in "A Rose for Her Grave: The Randy Roth Story."
Alexandra Breckenridge is the star of Virgin River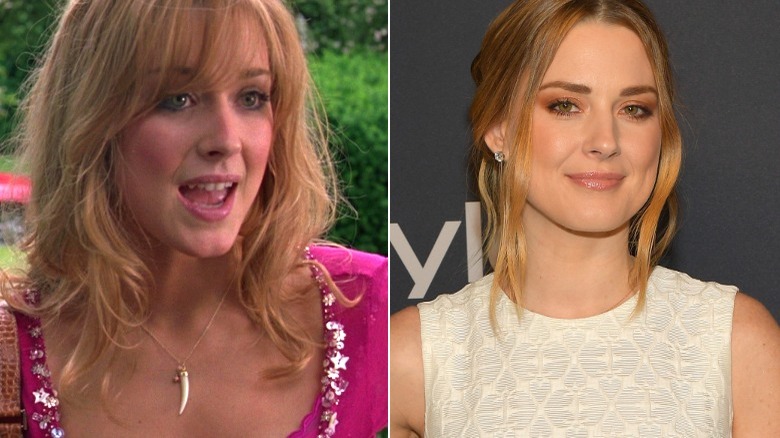 Paramount Pictures & Matt Winkelmeyer/Getty
Alexandra Breckenridge's career took a while to really pick up after her appearance in "She's the Man," despite many appearances in movies and TV shows during the following year. Breckenridge had recurring roles on popular shows like "True Blood," "American Horror Story," and "The Walking Dead," but it wasn't until 2017 that she really became well-known.
After her portrayal of Sophie Larson on the hit TV series "This Is Us," in which she played the older version of Kevin Pearson's ex-wife, the actor was cast as the lead in Netflix's popular "Virgin River." The show, which was renewed for a sixth season, was delayed due to the SAG-AFTRA strike.
Breckenridge was also set to star in a thriller titled "In Limbo" alongside "That '70s Show" alum Danny Masterson. Perhaps ironically, however, that is also now the status of the movie following Masterson's recent criminal conviction.
Robert Hoffman has been literally all over the place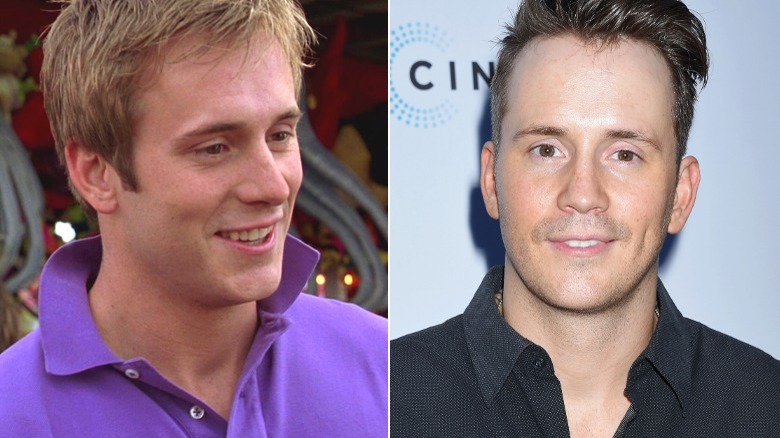 Paramount Pictures & Jeffrey Mayer/Getty
Best known for playing Viola's douchey boyfriend-turned-ex in "She's the Man," Robert Hoffman has kept acting in the years since, and even got to act alongside co-star Channing Tatum again in the second installment of the "Step Up" franchise. Some other career highlights include parts on "Greek," "Grey's Anatomy," and CW's "90210" reboot. His last credited work was an episode of "Director Brazil Podcast," in which he talked about becoming an actor and his mental health struggles. 
However, according to the actor's Instagram, his focus seems to be on other creative pursuits at the moment. He has also been working on his photography, some of which has been featured in publications like Vogue and Cosmopolitan. 
In addition, Hoffman apparently offered an online dance course for some time, though its website doesn't seem to be up to date. Nonetheless, as recently as 2020, he traveled to Mumbai to appear as a dancer in an Indian music video, for which he also performed duties as a casting scout. The video took place in a poverty-stricken neighborhood, and as he told The Hindustan Times, he wanted to show that its residents are "a people of perseverance." 
Jonathan Sadowski went full-frontal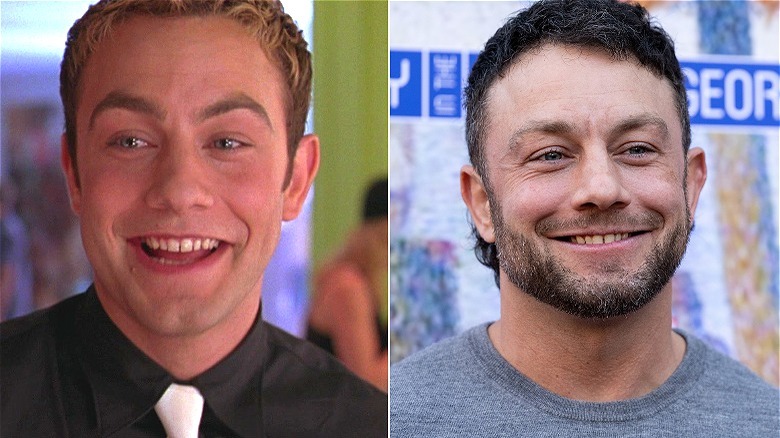 Paramount Pictures & Amanda Edwards/Getty
You may know Jonathan Sadowski for his portrayal of Viola's best friend, Paul Antonio, the man in charge of helping her transform into her twin brother. But Sadowski has taken many roles since "She's the Man," including the co-lead role opposite William Shatner on the TV show "$#*! My Dad Says."
Most recently, Sadowski had a recurring role on ABC Family's "Young & Hungry" starring Emily Osment, as well as Netflix's "Sex/Life." The latter caused quite the uproar when Sadowski's character's full-frontal scene left very little to the imagination, leading fans to wonder whether he was wearing a prosthetic member.
The show's prosthetics team confirmed to Newsweek after the first season's release that his co-star Adam Demos did wear one, prompting fans to believe the same might be true of Sadowski. Either way, it was quite a different look for the actor, who clearly doesn't shy away from taking risks in his profession.
Amanda Crew is still quite busy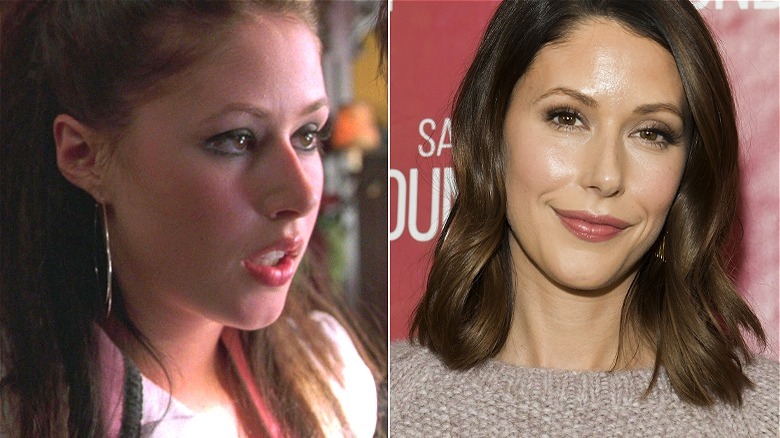 Paramount Pictures & Rodin Eckenroth/Getty
Amanda Crew plays another member of the lead character's posse in "She's the Man," but she has since become best known for her role playing Monica Hall on the beloved HBO comedy "Silicon Valley," on which she starred for all six seasons of its run opposite Thomas Middleditch and Kumail Nanjiani. Crew also signed with talent agency Buchwald in 2023 and had two new releases slated for the same year.
The first, "There's Something Wrong with the Children," was a horror movie released directly to streaming through MGM+ (formerly known as Epix). She also starred opposite Ashley Greene and Tom Felton in the thriller "Some Other Woman."
In her personal life, Crew has been in a longtime relationship with "Schitt's Creek" actor Dustin Milligan and is part of the board of directors of Project HEAL, a nonprofit focused on helping people get easy access to treatment for eating disorders.
Jessica Lucas is thriving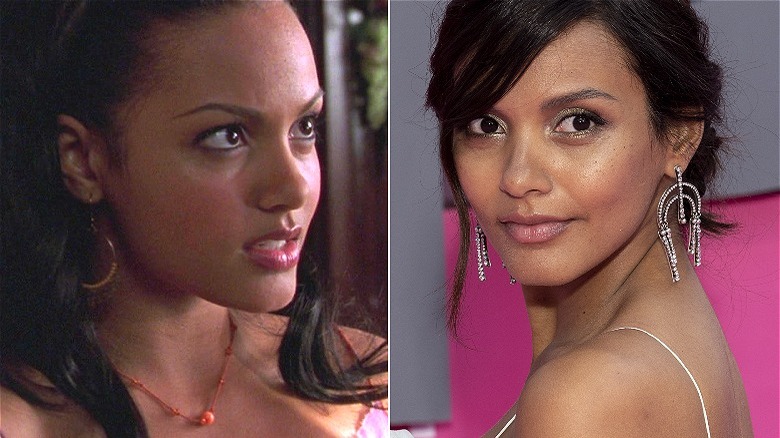 Paramount Pictures & Arnold Jerocki/Getty
If you were a fan of CW shows in the late '00s, you might remember Jessica Lucas from the reboots of "90210" and "Melrose Place." However, she was also part of a few other notable titles at the time, namely NBC's "Friends With Benefits," which included "Veronica Mars" alum Ryan Hansen and "One Tree Hill's" Danneel Ackles (nee Harris), and 2013's "Evil Dead" reboot. 
But on the off chance these titles are unfamiliar to you, Lucas has most recently been involved in the Batman-inspired TV show "Gotham," and as a series regular on Fox's "The Resident" in 2020. Though she is still acting, Lucas has been quiet on social media for quite some time now. 
According to her husband's Instagram, however, the pair of them have since gotten married and had children. So even if Lucas has mostly kept to herself, it's good to know she seems to be thriving personally and professionally.
Brandon Jay McLaren is a philanthropist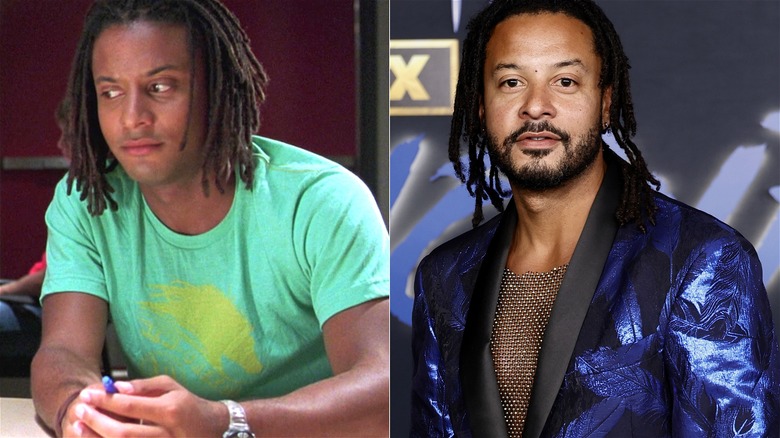 Paramount Pictures & Frazer Harrison/Getty
With credits spanning both the United States and Canada, Brandon Jay McLaren has acted in over 50 projects since his role in "She's the Man." These have included a range of TV and movies, including recurring roles on "Graceland" (opposite Aaron Tveit and Manny Montana), "Ransom," and most recently, "The Rookie" and "Snowfall."
In his personal life, the actor has shared beautiful snapshots of his time in the Caribbean on his Instagram, as well as a photo of himself alongside "Turner & Hooch" crew members during a WGA strike picket line. McLaren also recently celebrated the 10-year anniversary of "Graceland's" premiere with a post.
Not only is McLaren an actor, but he is also on the board of directors for Reach Within, a Caribbean-based nonprofit. The nongovernmental organization (NGO) currently offers three programs — self-regulation, caregiver certification, and transitional living. According to their website, the group "promotes health, well-being, and sustainable development through multidisciplinary research, education, and community programs."
James Snyder got in trouble on Broadway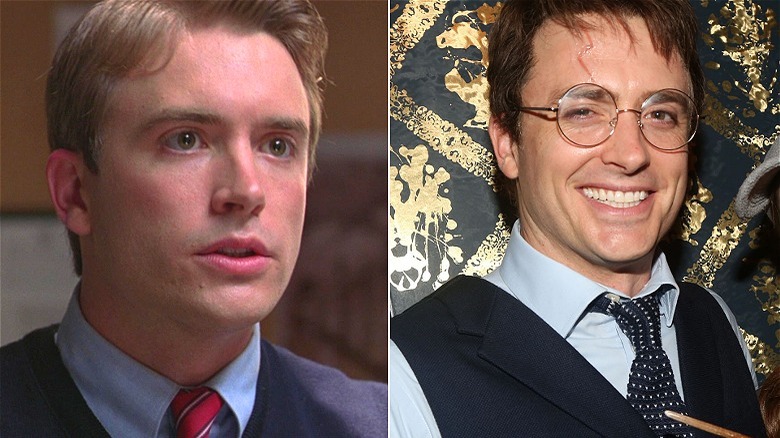 Paramount Pictures & Bruce Glikas/Getty
James Snyder is both an actor and a singer, and while he has been in a few on-screen productions since appearing in "She's the Man" (such as "Blue Bloods," "Rizzoli & Isles," and most recently, "NCIS"), he is probably better known for his career on Broadway.
Snyder, who had already appeared in "If/Then" and "In Transit," was cast on Broadway's "Harry Potter and the Cursed Child" in March 2019, playing the titular role. However, about three years later, he was fired from the production due to a complaint from his co-star, Diane Davis. Specific details of the investigation into Snyder's misconduct were not released, and he refused to comment when contacted by The New York Times.
Since then, the actor has been working on personal projects and public appearances, including live singing performances. Beyond his acting career, Snyder is also a musician — he released a rock album in 2008 — a voice coach, and a father to his two children. 
James Kirk is still acting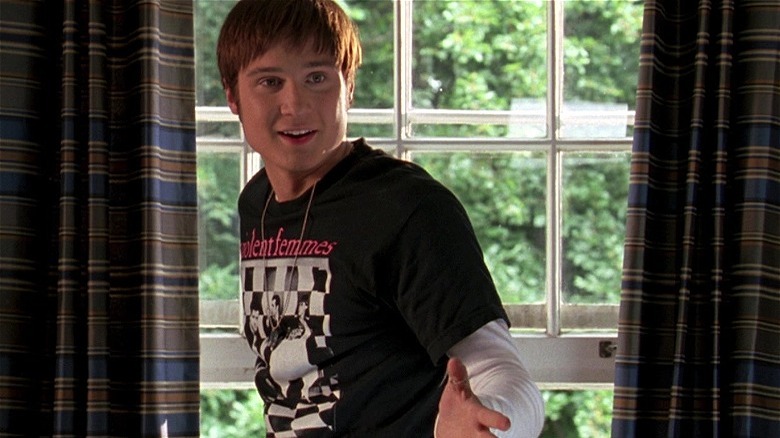 Paramount Pictures
Finding out what actor James Kirk has been up to, exactly, is a bit challenging — he does share a name with one of the most well-known characters in pop culture, after all. Google him and you'll mostly find "Star Trek" news and photos of William Shatner and Chris Pine playing the role of Captain James T. Kirk.
Fortunately for us, however, his IMDb has remained pretty up to date. Since portraying Sebastian Hastings in "She's the Man," Kirk has been on plenty of shows and movies, including a recurring voice-acting role in a pair of "My Little Pony" movies as Micro Chips.
He also spent three years between 2015 and 2018 working as a casting assistant on over a dozen productions. Kirk's last acting credit is from 2021, a romantic drama titled "Needle in a Timestack," which starred Leslie Odom Jr., Freida Pinto, Cynthia Erivo, and Orlando Bloom.
Vinnie Jones tragically lost his wife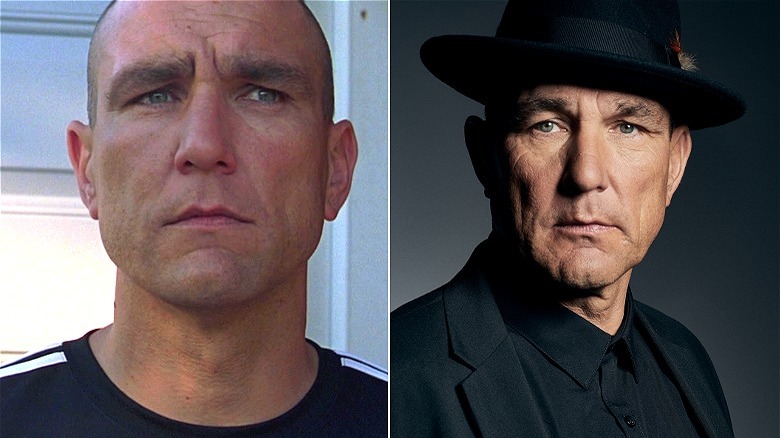 Paramount Pictures & Gareth Cattermole/Getty
Vinnie Jones was once best known for his career as a professional footballer in the English Premier League, but since he made his film debut in 1998, most of us have associated him with his on-screen performances. Jones, who was aptly cast in "She's the Man" as the high school soccer coach, has over 100 credits to his name. 
A few that stand out include appearances on "Arrow" and "Law & Order," as well as his recurring role as Gareth in 2015's underrated gem, "Galavant." Earlier this year, it was announced that Jones would be leading a new renovation show for Discovery+ titled "Vinnie Jones: The Wild Life," set to drop sometime in the latter half of 2023. In it, Jones will be taking on the task of turning his farm into a sustainable haven.
This is his way of looking ahead after the tragic loss of his wife of 25 years in 2019, who passed away after a lifelong battle with cancer. Tanya Jones, who had lived through a heart transplant, died of skin cancer six years after receiving her diagnosis. In an interview with Express, Jones said that being alone for long periods of time is something he's grown accustomed to after losing her, but looking on the bright side, he said, "At least I can get out in the countryside."
David Cross has been on tour
Paramount Pictures & Dimitrios Kambouris/Getty
Since getting his start in Hollywood back in 1985, David Cross' career has been quite impressive. The actor, writer, comedian, and producer has been part of many beloved projects, including roles in movies and on TV, including his famed portrayal of Tobias Fünke in "Arrested Development," voice-acting roles in "Megamind" and "Kung Fu Panda," and much more.
In 2023, he appeared in the film "You Hurt My Feelings" alongside Julia Louis-Dreyfus, as well as on two episodes of FX's "Justified: City Primeval." In addition to his acting work, his schedule has been pretty packed with a number of podcast guest appearances.
Earlier this year, he also took his most recent comedy show "Worst Daddy in the World" on tour across the U.S. and Canada with the support of guest Sean Patton. As for his personal life, Cross has been posting on Instagram and showing up on the picket lines with his wife, actor Amber Tamblyn, in support of the SAG-AFTRA and WGA strikes.
Julie Hagerty is still very active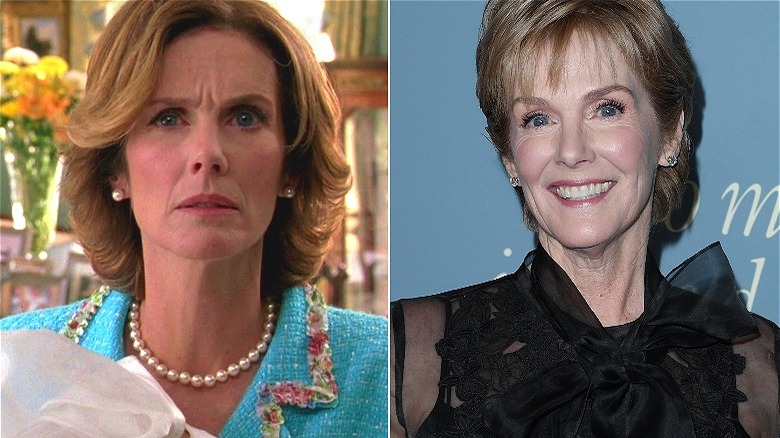 Paramount Pictures & Steve Granitz/Getty
In "She's the Man," Julie Hagerty portrayed Viola and Sebastian's slightly overbearing mother, Daphne. But the actor has had quite the career since then, including both on-screen and on Broadway, and her more recent notable performances include her role as Sandra in 2019's "Marriage Story," starring Adam Driver and Scarlett Johansson.
"I don't sing. I don't dance," she said of the role in an interview with The Los Angeles Times, adding, "But you just want to do it for Noah [Baumbach], who is a genius." For his part, Baumbach claimed he had no idea she was nervous about it until after they had shot it. Hagerty has a history of being private about her life, so it's no surprise that she kept any reservations quiet.
The actor still has an active career, with two movies released on streaming in 2023 (these were "Somebody I Used to Know" with Alison Brie and Danny Pudi and "The Out-Laws" with Nina Dobrev, Pierce Brosnan, and Adam Devine).