How Giuliana Rancic's Time Away From E! News Led To A Whole New POV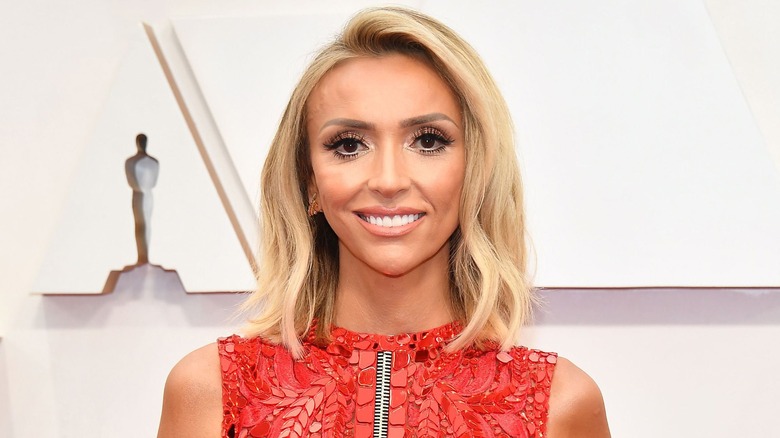 Amy Sussman/Getty Images
After a decades-long career as a TV personality, it can become easy to forget what it's like to be on the other side of the camera — a lesson that "E! News" anchor Giuliana Rancic learned in real-time after stepping down from her position in 2015. When her short-lived hiatus ended in 2018, Rancic was ready to bring a fresh, new point of view to the show. 
"I had time to really watch as a viewer watches instead of being on the other side," Rancic reflected in a conversation with US Weekly. "And as a viewer, it's given me a different perspective ... so I think that was one of the driving forces was, I feel like the landscape is changing so much."
As Rancic's role at "E! News" has continued to evolve over the years, the TV personality has applied this new perspective to her many professional and personal endeavors as well.
Giuliana Rancic's break from the show helped reset her approach to life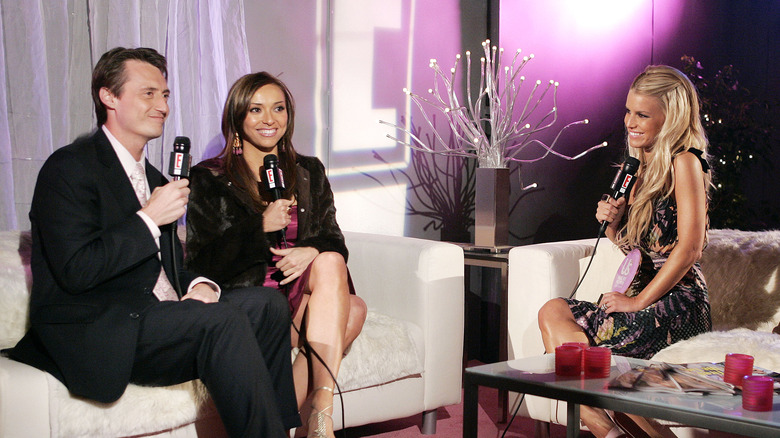 J. Merritt/Getty Images
Emmy Award-winning TV personality Giuliana Rancic first joined the "E! News" team in 2002 as a news correspondent before earning the role of anchor and managing editor from 2005 to 2015. Getting time away from the program for the first time in over a decade allowed Rancic to focus on her family, recalibrate, and reconsider her approach to entertainment and culture news.
Rancic told US Weekly that she spent time watching "E! News" and other entertainment media online and on TV, saying, "I have had so many ideas for the past year of just different ways we could be doing stuff — all of us could be doing stuff. That was a driving force ... how can I be a part of this and bring something fresh and new to people?"
The reporter and mother of one son, Duke, returned as an "E!" anchor for one year before announcing she was leaving "E! News" in October 2019. But her passion for bringing something new to the table and diving into her role as a wife, mother, and friend hasn't stopped there. In an interview with People, Rancic said her departure would give her flexibility to spend more time with her family and "give 100 percent to our restaurants and our other businesses."
She says E! News will always have a special place in her heart
Giuliana Rancic continued to host "Live from the Red Carpet" specials following her news anchor departure, but the entrepreneur decided to step away from "E! News" entirely in 2021. "After 20 fabulous years hosting E!'s red carpet, I have decided to step out of my red carpet heels into a new pair of shoes," Rancic wrote in an Instagram post.
The TV personality announced a development deal with NBCUniversal where she will be "producing and bringing stories to life." In addition to her new television endeavors, Rancic stays busy as the founder of a fashion line called G By Giuliana; a clean skincare line, Fountain of Truth; and a line of regular and sparkling wines. She and her husband, Bill Rancic, also own several RPM restaurants in Chicago and Washington, D.C. 
Rancic's professional and personal lives have not always been smooth sailing. She received a breast cancer diagnosis in 2012, and only three years later, Rancic was working to revamp her career after controversy over her comments about Zendaya's 2015 dreadlock look, which she said looked like they smelled of "patchouli and weed," per the Los Angeles Times. She's come a long way since then, and whether she helps create another TV empire or focuses on off-screen pursuits, it's clear that Rancic plans to live up to her "passionista" lifestyle she boasts in her IG bio.