How Dance Moms Alum Kalani Hilliker Feels About Abby Lee Miller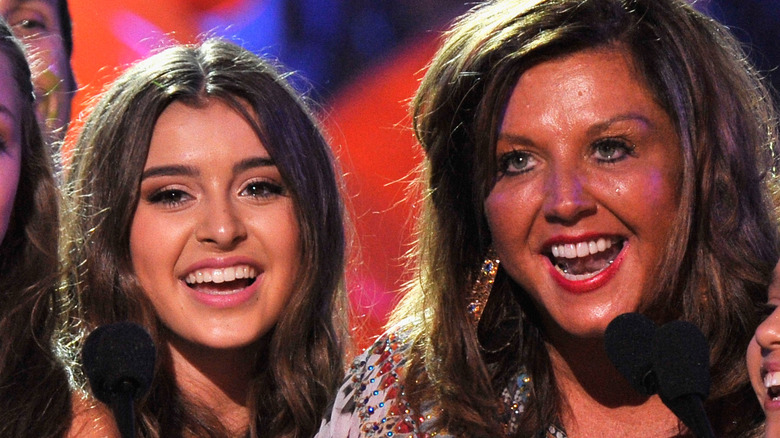 Lester Cohen/kca2015/Getty Images
The legacy of Abby Lee Miller's dance studio, featured on eight seasons of Lifetime's "Dance Moms," is largely rooted in Miller's infamously toxic coaching style and the captivating drama brewing between the young dancers and their devoted mothers. But for "Dance Moms" alum Kalani Hilliker, there were some positives from the experience.
While speaking to People during New York Fashion Week 2023, Hilliker offered a refreshingly lighter take on her time at the Abby Lee Miller Dance Company. Unlike some of the show's stars who want nothing to do with Abby Lee Miller today, Hilliker has held on to her fonder memories of her former instructor.
"I will always be grateful for Abby," Hilliker told the magazine. "I think that aside from the trauma, there was so much good stuff, too. I'm really grateful for it and for everything that I went through." So, when Miller reached out to Hilliker to come on her podcast "Leave It On The Dance Floor," Hilliker accepted.
Kalani Hilliker and Abby Lee Miller rekindled their relationship on Miller's podcast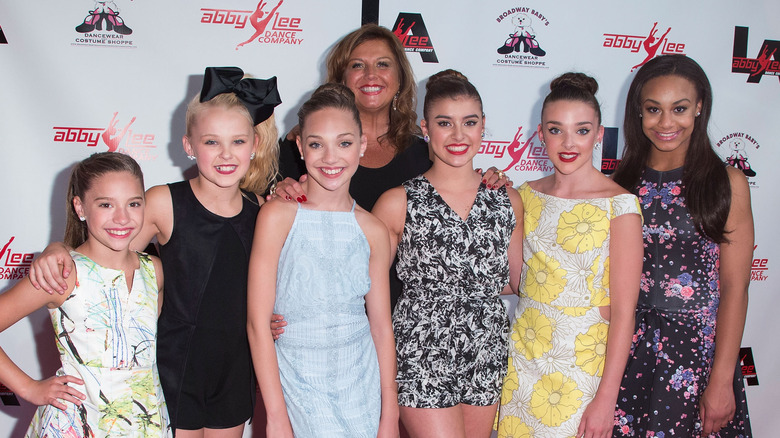 Vincent Sandoval/Getty Images
"Dance Moms" alum and mental health advocate Kalani Hilliker told People that she hadn't spoken to her former instructor, Abby Lee Miller, since the conclusion of the Lifetime series. "But she recently just reached out to me and asked me to be on her podcast," she said. "Obviously, I don't agree with everything she's done to other people, but we all make mistakes. So, I thought, 'Why not see if it rekindles?'" One month later, Hilliker joined Miller on "Leave It On The Dance Floor."
The October 2023 episode begins with Hilliker and Miller discussing the positives of their shared experience and the luck that was involved in the success of the show and the dance company itself. Miller was the first to allude to the show and studio's negative repercussions on all involved, but Hilliker was quick to elaborate and offer a different perspective.
Hilliker made it clear that she wasn't on board with all of her ex-coach's behavior, but still expressed her appreciation to the woman who played such a formative role in her life. "I am always grateful for you because I would have never been on the show if it wasn't for you," she said. "You brought me in, and you gave me the opportunity and the life I get to live now. I give a lot of it to you. A lot of people give it to the show, but I was never supposed to be on the show."
The former Abby Lee Miller student left the show with newfound inspirations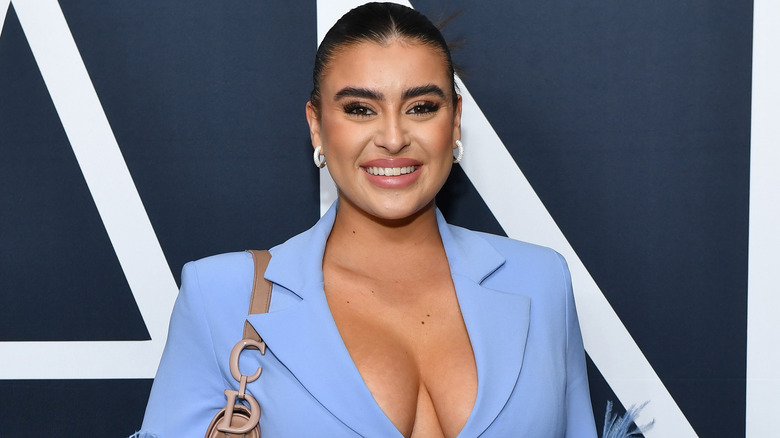 Noam Galai/Getty Images
Kalani Hilliker joined the "Dance Moms" team in Season 5 after finishing fourth in Season 2 of Lifetime's "Abby's Ultimate Dance Competition." Hilliker joined the Abby Lee Miller Dance Company alongside newbie Jojo Siwa, with whom Hilliker shared a room while competing in Miller's dance competition series. "Jojo was my roommate, and that's actually how we became really close, me and Jojo. Jojo was my best friend," Hilliker recalled on Miller's podcast.
In addition to her close friendships and dance opportunities, Hilliker credits her time on the show as a driving force behind her prioritizing her mental health. "We never were really allowed to vocalize how we felt," Hilliker said of her time on "Dance Moms" to E! News. After she left the series, Hilliker said she "definitely broke down and had to take a second to get myself back together." Hilliker focused on finding ways to recover and relax from her strenuous performance schedule and, in doing so, created a beauty and wellness line called Kare x Kelani.
"I struggled with anxiety from having such a fast-paced life then," Hilliker previously said in an interview with The List. "We all need time to recover and take time for ourselves so we don't burn ourselves out. I wanted to be able to help people with things that I've struggled with and create a brand that's based on helping each other and helping ourselves."