What Happened To Joyce DeWitt After Three's Company?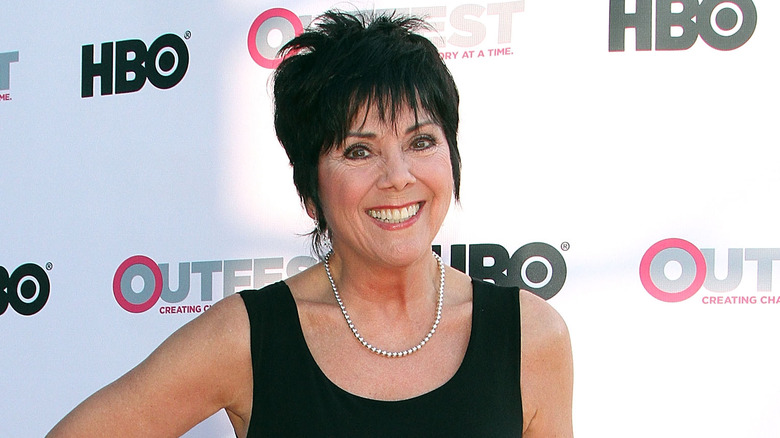 Maury Phillips/Getty Images
We may receive a commission on purchases made from links.
Like the late Suzanne Somers, Joyce DeWitt's performance on "Three's Company" made her a star. However, as the show's popularity exploded, Dewitt experienced difficulty being in the spotlight. "I really never wanted any attention," she confessed on Somers' show, "Breaking Though," in 2012. "I just tried to hide as much as possible." Nonetheless, DeWitt has done a lot throughout her life. 
DeWitt participated in all eight seasons of "Three's Company," appearing in 171 episodes. Soon after the show concluded in 1984, DeWitt also appeared in a single episode of the series "Finder of Lost Loves." Afterward, she took a hiatus from TV and focused on her love of theater, doing stage work in "Olympus on My Mind," "Leader of the Pack," and "Noises Off." 
From the mid-1990s onward, DeWitt also went back to TV, appearing in single episodes of shows like "Cybil" and "Hope Island, as well as the  made-for-TV movie "Spring Fling!" But what else has she been up to besides entertainment after "Three's Company" ended? 
DeWitt had a poignant reunion with Suzanne Somers
Over the years, Joyce DeWitt has repeatedly praised her "Three's Company" costars, John Ritter and Suzanne Somers. After 30 years without speaking, Somers and DeWitt rekindled their friendship when DeWitt was a guest on Somers' TV show, "Breaking Through." DeWitt reminisced to Somers, "The only reason 'Three's Company' is worth remembering is that it created an opportunity for all of us to laugh together, to celebrate joy." 
On the show, both women acknowledged their different approaches to their jobs on "Three's Company." Somers saw it from a business perspective as a way to financially support her son, Bruce Jr. DeWitt, a theater professional, focused on her artistic approach. The costars also differed in their method of seeking more money from "Three's Company." After losing an already-promised raise in season three, DeWitt missed work in protest. After she met with ABC's president, she was able to recoup her money. 
Two seasons later, Somers made her own attempt at a salary increase, requesting a paycheck on par with Ritter's earnings. Her desire for a substantial raise angered executives and Somers was fired. DeWitt was disappointed with the loss of Somers from the cast, as she was convinced that the two women needed to maintain solidarity to get better benefits. "They only valued John," DeWitt commented in "Come and Knock on Our Door." She added, "They would replace either one of us in the blink of an eye. But they couldn't lose both of us." 
She's used her talents to help kids and alleviate hunger and homelessness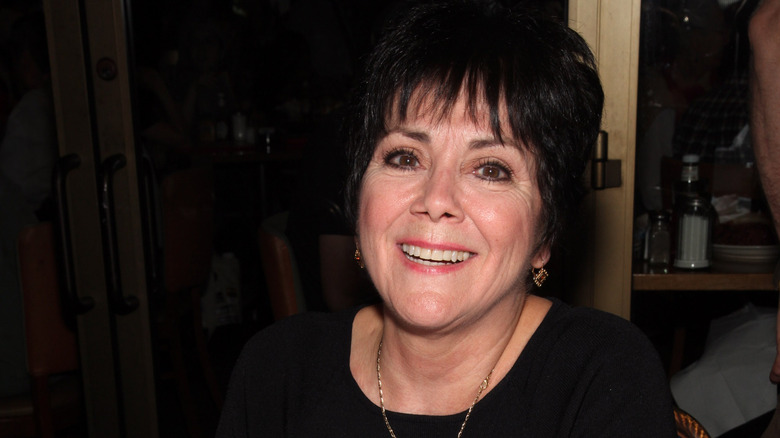 Paul Zimmerman/Getty Images
In addition to acting, Joyce DeWitt has been involved in charitable causes. She's worked to mitigate hunger and homelessness, participating with the organization LIFE (Love Is Feeding Everyone). Along with fellow actor Jeff Bridges, DeWitt co-hosted the Kennedy Center's World Food Day Gala. She served as the host of the Presidential End Hunger Awards and participated in the Capitol Hill Forum on Hunger and Homelessness.  
In 2011, DeWitt lent her musical talents to a nightclub show, singing to help raise money for St. Jude's Children's Research Hospital. Since her phenomenal success with "Three's Company," DeWitt has been thoughtful about the causes she's supported. "You have to make very clear choices about where you're going to put your energy and your devotion in order to be a part of the solution and not the problem, to actually show up and be of value," DeWitt explained to Pop Culture Classics.
Besides philanthropy, DeWitt also takes the opportunity to support other artists, like in 2023, when she appeared in the music video for the song "Home" by the Davisson Brothers Band. The song salutes the band's West Virginia roots and was especially moving to DeWitt since she spent part of her childhood there. DeWitt's performance in the video was improvised, and she reacted to experiencing their song for the first time.