What The Cast Of Sky High Is Doing Today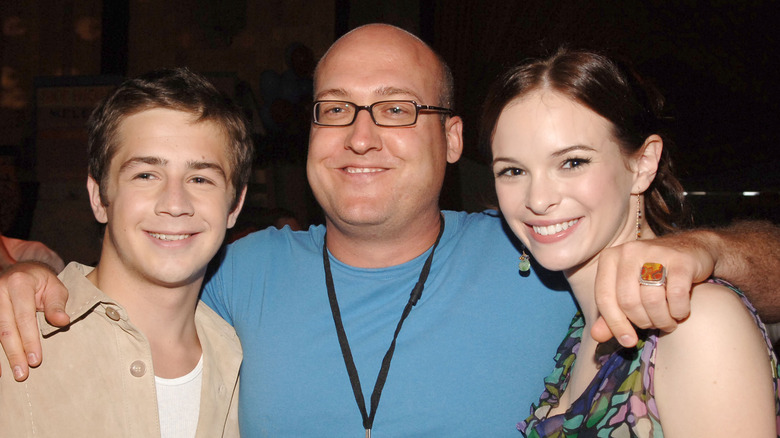 John Sciulli/Getty Images
Superhero movie franchises are widely known and very popular these days, but with all these massive universes and interconnected storylines, some may have forgotten all about the beloved 2005 superhero film, "Sky High." 
The movie follows Michael Angarano in the role of Will Stronghold, the child of two famous heroes, as he starts his journey in a fictional school for budding superheroes. There, students are divided into heroes and sidekicks (or "hero support," as they call it), and Angarano's character journey is learning to navigate and manage the expectations people have of him along the way. As this is happening, an unknown villain is plotting to get rid of all heroes in one fell swoop, and it will be up to the kids to rise to the occasion and foil their plans.
Despite not being successful enough to become its own franchise, "Sky High" still gained a loyal following, with many fans still hoping for a sequel more than 15 years later. From action-packed roles to heartwarming pursuits, discover where the real-life stars of the film have soared in the years since its release, whether you are a huge fan or just curious about what this talented cast is doing today.
Michael Angarano had a directorial debut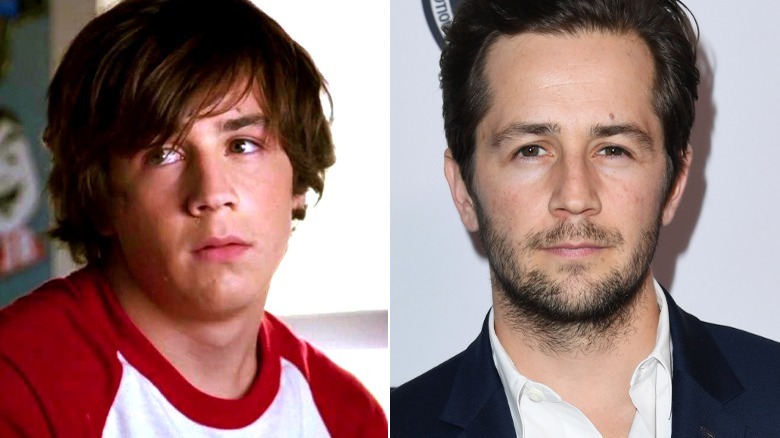 Buena Vista Pictures & Jon Kopaloff/Getty
Since appearing in "Sky High," Michael Angarano has been involved in a lot of different projects. This has included recurring roles in "The Knick," "Will & Grace," and "I'm Dying Up Here," as well as appearances in other shows such as "Drunk History" and "Dollface." 
But fans of the hit series "This is Us" might recognize the actor from his role as Jack Pearson's younger brother, Nick. Starring alongside Milo Ventimiglia, Angarano shared the part with actor Griffin Dunne, who played the older version of him in the present.
He also wrote, directed, and acted in his own movie, "Avenues," which first premiered in 2017, and is currently working on another project titled "Sacramento," currently in post-production. In terms of acting, Angarano has most recently starred in the Max series "Minx" — following its surprising cancellation by the streaming platform after confirming the show's renewal, the second season has since found a new home after getting picked up by Starz. Movie-wise, you might have recognized him alongside other notable actors in Christopher Nolan's historical piece, "Oppenheimer," following its release this summer. 
Danielle Panabaker is a mother of two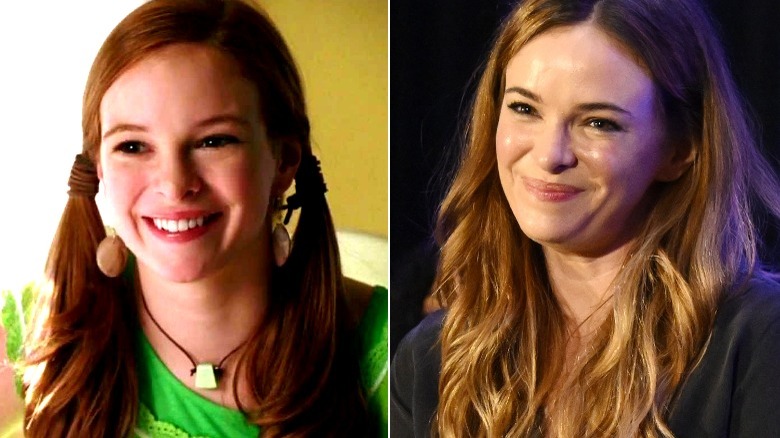 Buena Vista Pictures & Daniel Boczarski/Getty
On the subject of superhero franchises, if you're someone who has kept up with the DC cinematic universe, you might already know what Danielle Panabaker has been up to for the past decade. The actor who portrayed nature-powered Layla, the secondary lead of the film, has kept busy in the role of Caitlin Snow (and more) on CW's "The Flash," and other spinoffs in that universe such as "Arrow," "DC's Legends of Tomorrow," and "Supergirl."
Earlier this year, she spoke to Entertainment Weekly about her storylines in "The Flash" and the show's finale, saying that it "ends on a hopeful note and that is what I will choose to focus on and take away from this show." Panabaker has also successfully gotten consistent roles in other famous shows, including "Grey's Anatomy," "Mad Men," and "Justified." 
Not only that, but she has also starred in films, including 2009's "Friday the 13th," "This Isn't Funny" and, most recently, the made-for-TV Hallmark movie "Christmas Joy." In her personal life, Panabaker married Hayes Robbins in 2017, and the couple has since welcomed two children together. 
Mary Elizabeth Winstead has an interesting career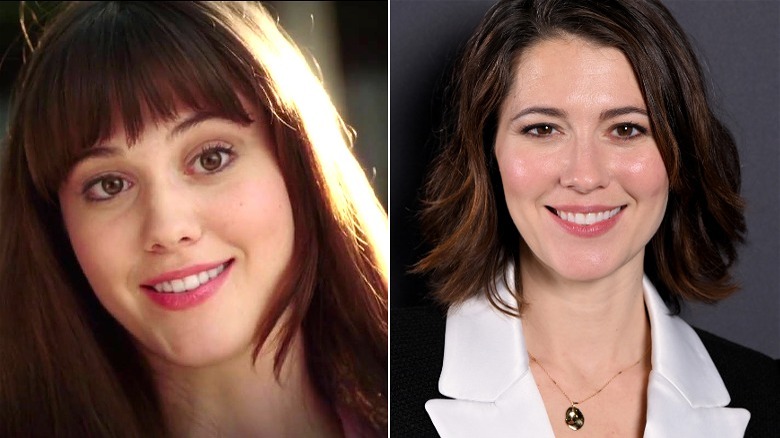 Buena Vista Pictures & Jeff Spicer/Getty
It is possible that, out of the younger actors in "Sky High," Mary Elizabeth Winstead's trajectory might be the most surprising. You may remember her in the iconic role of Ramona Flowers in the 2010 movie adaptation of "Scott Pilgrim vs. the World," the cult horror darling "10 Cloverfield Lane," or her TV appearances in "BrainDead" and "Fargo." And once again, if superhero franchises are something you care deeply about, you probably watched her play Helena Bertinelli, aka Huntress, in 2020's "Birds of Prey."
Fans of Winstead in these roles can look forward to seeing her reprise the role of Ramona in an upcoming animated series, "Scott Pilgrim Takes Off," and there is even hope that she might be willing to eventually return to Cloverfield for a sequel, though there are no plans for that at the moment. Most recently, however, Winstead was cast as Hera Syndulla in Disney's "Ahsoka," with the most recent season finale teasing her future in the series.
Winstead married actor and fellow "Star Wars" alum Ewan McGregor in 2022, after the pair met on the set of "Fargo." The two also co-starred in "Birds of Prey."
Kurt Russell made quite a comeback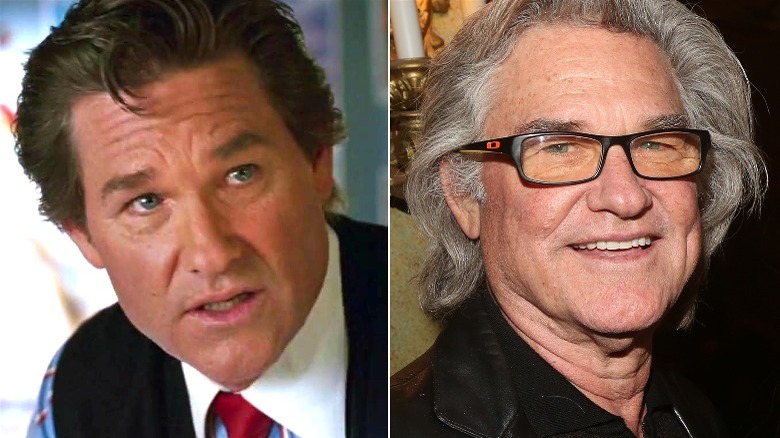 Buena Vista Pictures & Bruce Glikas/Getty & undefined
Despite his long career in Hollywood, and now being considered a household name, Kurt Russell's career before "Sky High" has varying levels of success. Since 2005, however, he has steadily made a comeback, with a recurring role as Mr. Nobody in the "Fast & Furious" franchise, starring in Quentin Tarantino's "The Hateful Eight" and "Once Upon a Time in Hollywood," as well as playing Santa Claus in "The Christmas Chronicles," and Ego in Marvel's "Guardians of the Galaxy Vol. 2."
And in terms of upcoming projects, "Monarch: Legacy of Monsters" sees Russell in the role of Army officer Lee Shaw. In the show, set to air in November 2023, he shares the spotlight with his youngest son Wyatt, with the pair portraying the same character at different points in his timeline.
Wyatt Russell is Kurt's only child with long-term partner Goldie Hawn, though the pair consider themselves a blended family, having raised all four of their children together.
Kelly Preston is tragically no longer with us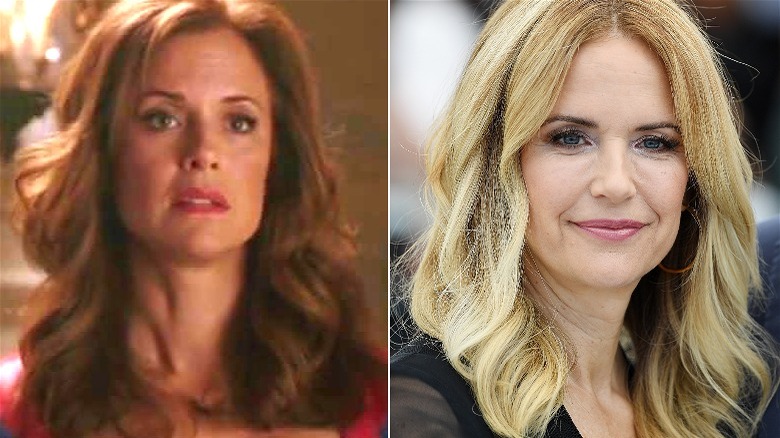 Buena Vista Pictures & Pascal Le Segretain/Getty
Diagnosed with breast cancer, actor Kelly Preston died in 2020 after a two-year battle with the disease. Her death was announced via Instagram by her husband, fellow actor John Travolta, who wrote: "She fought a courageous fight with the love and support of so many. ... Kelly's love and life will always be remembered." In October 2023, he shared a photo of her celebrating his late wife on what would've been the actor's 61st birthday.
Before her untimely death, Preston continued to act after appearing in "Sky High." These credits include the movie "The Last Song" (with Miley Cyrus and Liam Hemsworth), a recurring role in "CSI: Cyber," and starring alongside her husband in "Old Dogs" and the 2018 biopic of real-life mobster, "Gotti." 
She is survived by two of her three children, to whom she was devoted until her last moments. 
Steven Strait is almost unrecognizable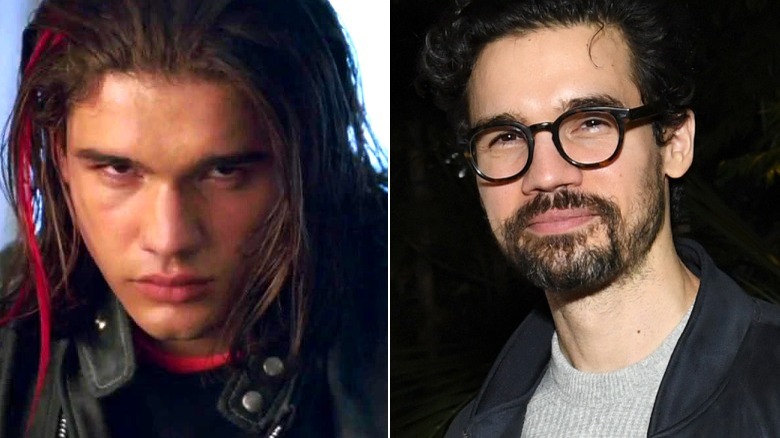 Buena Vista Pictures & Jon Kopaloff/Getty
If you're a big fan of "Sky High," chances are you probably had a crush on Steven Strait's bad boy character, Warren Peace — or, at the very least, hoped he and Layla would end up together. Either way, if you still picture him long-haired and leather-clad, you might be shocked to find out that's not quite the look Strait has opted for these days. In fact, you may even have a hard time recognizing him between the facial hair and glasses. 
After appearing in the film, Strait went on to star in another, slightly lesser-known cult classic, 2006's "The Covenant." In it, the actor shared the screen with other names you are probably familiar with, such as Sebastian Stan, Chace Crawford, and Taylor Kitsch. Aside from a few other movie roles here and there, however, and the occasional TV series, Strait is best known these days for his leading part in the hit sci-fi show "The Expanse" on Prime Video.
The show's final, six-episode season aired in 2022. Most recently, the actor was cast in "Body Language" opposite Christina Milian, but a release date has yet to be announced.
Kevin Heffernan wants a sequel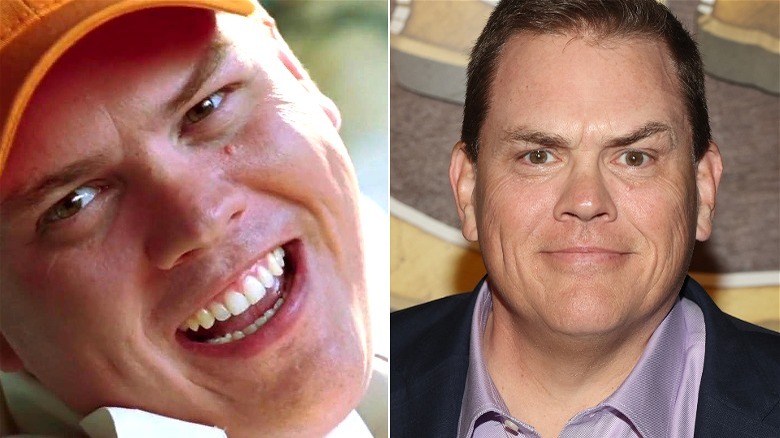 Buena Vista Pictures & Monica Schipper/Getty
After playing the part of Ron Wilson, the bus driver in "Sky High," Kevin Heffernan's career never quite took off like some of his co-stars on this list. Still, the actor has gotten consistent work in the years since, with appearances in films like "Beerfest," "Super Troopers 2," "Miss Arizona," and "Scoob!" Heffernan has also gotten roles in many successful TV shows, including "How I Met Your Mother," "Veep," "Workaholics," and even Marvel's "Agent Carter." 
He is probably best known, however, for the comedy TV series "Tacoma FD," in which he stars, and helped co-create alongside Steve Lemme. They also worked together in the movie "Quasi," a Monty Python-style comedy directed by Heffernan and released in April 2023 on Hulu. 
In an interview with ComicBook.com, the actor also spoke about how he would love to see a sequel to "Sky High" happen. "If they're doing it, I'm in," Heffernan said, adding, "The array of people in that cast is phenomenal."
Nicholas Braun launched his career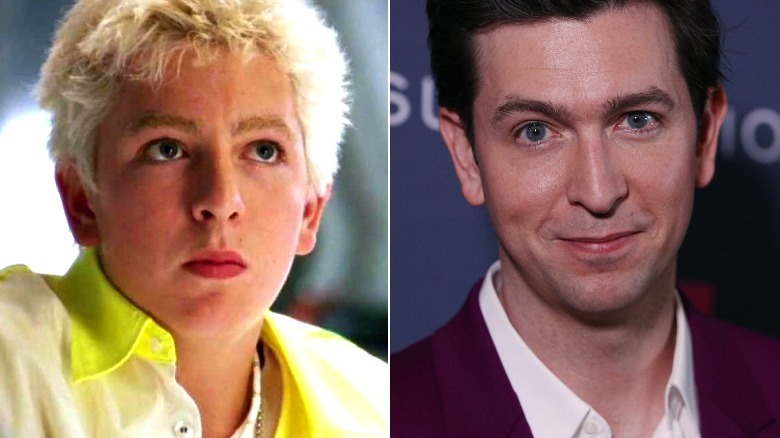 Buena Vista Pictures & Don Arnold/Getty
If you've watched "Succession" in the past few years, you are probably familiar with Nicholas Braun's portrayal of fan-favorite character Greg. But were you aware that "Sky High" was his first big movie break? In neon outfits and bleached hair, you may not have realized that he played the role of sidekick Zach in the film. After, Braun had a slew of roles, including a recurring part in the "10 Things I Hate About You" TV series, but it wasn't until "Succession" that he became popular.
Now known for playing Greg alongside Matthew Macfadyen's Tom Wambsgans, he told The Times that he "sobbed" when the show concluded filming. Movie-wise, Braun has two projects airing in 2023, "Cat Person," a movie based on a New Yorker short story of the same name, and a comedy film titled "Dream Scenario" alongside Nicholas Cage.
In 2020, Braun opened a bar in New York City with actor and filmmaker Justin Theroux.
Lynda Carter continues her hero legacy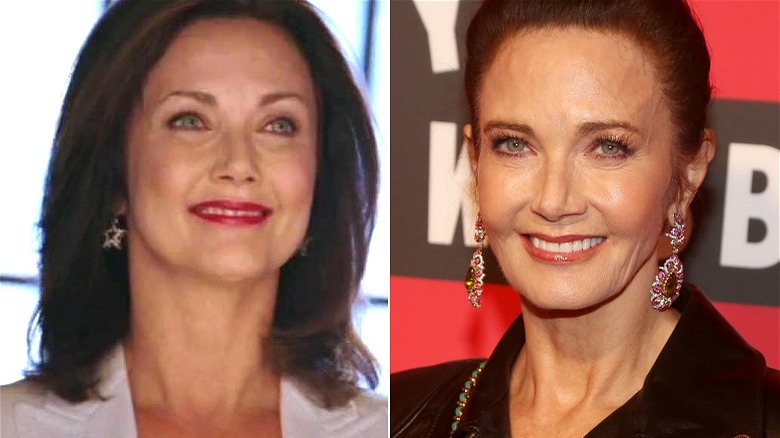 Buena Vista Pictures & Bruce Glikas/Getty
Though Lynda Carter will always be best known for her role as the original Wonder Woman in the '70s, her career has some incredible highlights. Among other things, Carter has lent her voiceover talents to the "Elder Scrolls" franchise and other video games, as well as taken other roles in DC properties, such as "Smallville," "Supergirl," and "Wonder Woman 1984." 
In her personal life, Carter is a feminist and LGBTQ+ rights activist. "I recall really having some very pointed discussions with the producers about not dumbing her down. I won the argument eventually ... it was about the complex nature of women, the complex nature of who we are," she told Town & Country about her iconic portrayal of Diana Prince. 
The actor also battled alcoholism, with daughter Jessica Carter Altman saying, "I feel really, really fortunate that my mom fought that hard to get sober, stay sober. I think my life certainly benefited from that. I think hers did as well" (via The Messenger).