Details About Sylvester Stallone's Son Sage And His Tragic Death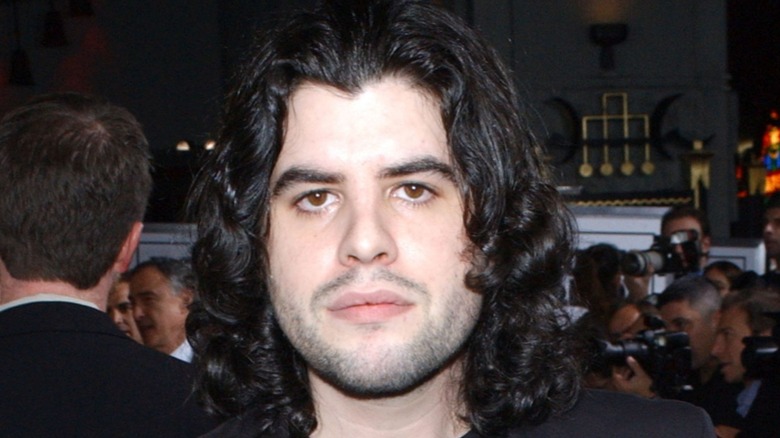 Mediapunch/Getty Images
The following article includes mentions of addiction and suspected suicide.
The year 1976 delivered a one-two punch for Sylvester Stallone. First, a little movie he wrote and starred in called "Rocky" was a knockout, earning an Academy Award for "Best Picture" and spawning a franchise that has gone another eight rounds so far. Then, on May 5, 1976, Stallone became a father with the arrival of Sage Moonblood Stallone, the first of two sons born to the actor and his first wife, actress Sasha Czack. Sage shared his father's brooding looks, as well as his interest in show business, but the two reportedly had a rocky relationship throughout Sage's short life.
After 10 years of marriage, the "Tulsa King" star and Czack called it quits, which contributed to the strain in the father/son bond. Sage, who was just eight at the time of the split, often alluded to how the busy life of a Hollywood A-lister didn't leave a whole lot of time for parenting. In 2007, Stallone admitted he could've done better, telling People "You figure out that it's not your work and successes that count, but the kind of life you make for yourself and the people who know you." Sadly, Sage died unexpectedly in 2012, and his father has had time to reflect. In his new Netflix documentary "Sly" he touched on the topic of his relationship with the oldest of his five kids, saying, "Unfortunately, you put things before your family. And the repercussions are quite radical and devastating."
Sage Stallone had a difficult childhood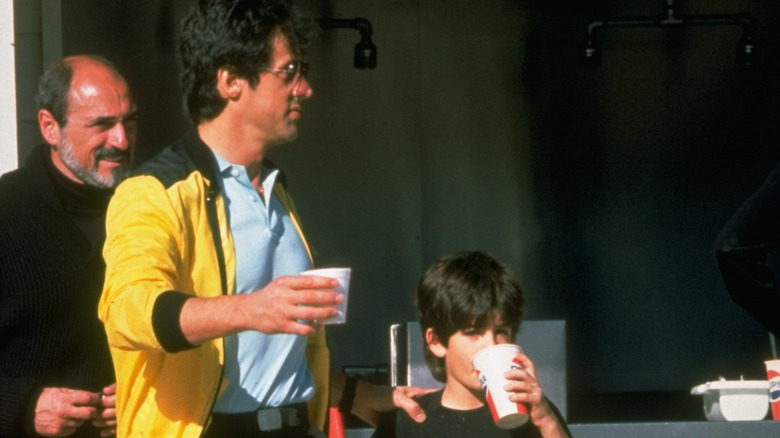 Ron Wolfson/Getty Images
For every successful "Nepo Baby," there's a tragic tale of a Hollywood child who cannot handle the glare of a famous parent's limelight. Sage Stallone, who was raised primarily by his mother, was one of them. Many young boys spend quality time with their fathers tossing the football and other male bonding rituals. But when your father is  "Rambo," there's a good chance he's not coaching Little League. If Sage wanted face time with his dad, it often meant hanging out on movie sets.  
Children of famous parents also have to live with the questions and curiosity of their peers. Sometimes the interest is harmless, but occasionally it can turn ugly. In an interview with E! News, Sage's close friend, Stephen Wozniak, shared that his buddy was often bullied by "a lot of rich kids" at school who made fun of him for not being a "tough guy," like Stallone. In 1996, Sage told People "I was an easygoing guy, and school was pretty much people trying to challenge me to a fight, y'know, saying, 'Rambo! Rocky!'" That bullying, combined with a father whose on-screen image was nearly impossible to live up to, may have shaped Sage's personality, which Wozniak described as "private," "rightfully guarded." However, those who were allowed to get close got to see what his pal described as "very funny," and "creative, thoughtful" person. "He was a wonderful guy who loved life and was so sensitive that it got to him."
Sage Stallone had a complicated relationship with his famous father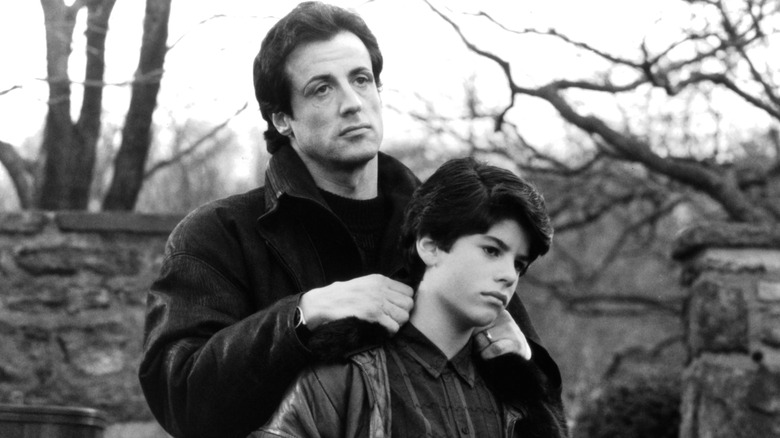 Michael Ochs Archives/Getty Images
The relationship between fathers and sons is often complex, but when you add stratospheric fame to the mix, it becomes more complicated. Sage Stallone had what his friend Stephen Wozniak told People was a "love-hate" dynamic with his movie star dad. "[Sage] would say, 'I loved that rare ending in 'Nighthawks' that my dad was really sticking up for.' And then a few minutes later he would look in a magazine and say, 'Look at these tribal tattoos that my dad is getting at age 66. What is he doing?'" The fact that Stallone was absent from much of his young son's life didn't help. "I think there was a period from the time his parents divorced, where there was more of a disconnect. And I think as a kid that acts out, he had a lot of difficulty with his dad. He said he spent less time with him," said Wozniak in an E! News interview. 
Stallone went on to have three daughters with his current wife, former model Jennifer Flavin. Although the girls seem to have a good relationship with their dad, even starring in a reality show together, he admitted to The Hollywood Reporter that he could have been a better father in his younger days. "I find that to be my biggest regret. Everyone goes, 'I wish I'd shown love more' or 'I wish I'd spent more time with the kids.' I'm riding that boat." 
Art imitated life for Sage Stallone in Rocky V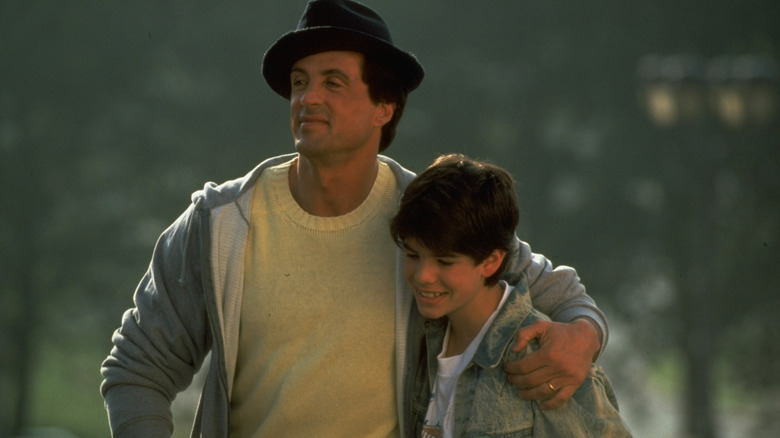 John Bryson/Getty Images
The world got its first up-close look at Sylvester Stallone's oldest son, Sage Stallone, when he played his on-screen son, Rocky Balboa Jr., in "Rocky V." Audiences saw the story of a father who was so focused on his job training an up-and-coming boxer that he didn't realize his own son felt ignored. What fans didn't know at the time was that they were watching real-life play out on screen and for Sage, it was therapeutic. "When I was screaming 'You never spent time with me! You never spent time with my mother!' that was true. I was looking into my father's face and really saying that," Sage told People in 1996. "I got a lot of things out."
In his documentary "Sly," Stallone acknowledges that he drew from his real-life relationship with Sage for the movie. "I try to take something that actually is what I wish I had done in real life, but I wasn't able to do that in reality," Sylvester said in the documentary, per Women's Health. "And so quite often I would do it theatrically, magically. ... A lot of that is true." Sage told People during his 1996 interview that the movie did a lot to change the dynamic between him and his father. "We broke into tears a few times. After the film, everything changed. We'd do anything for each other."
Aside from acting, Sage Stallone did not have much in common with his famous father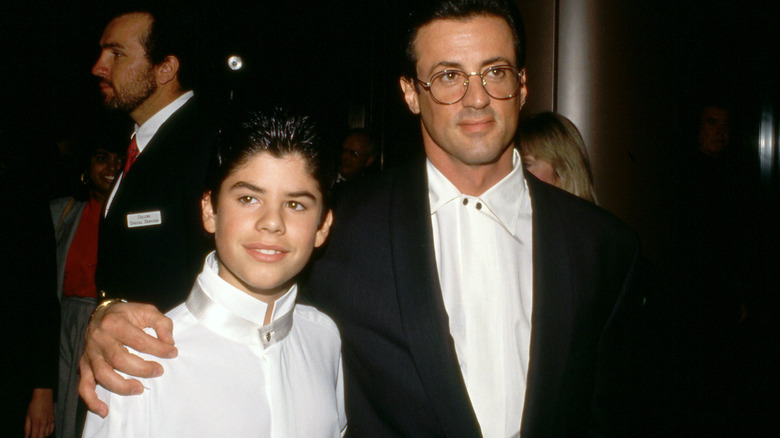 Mediapunch/Getty Images
You might think that any young boy would be thrilled to have "Rocky" as his father, but the reality is that it's a lot to live up to. Especially when you have very little in common. Sylvester Stallone was famous for his ripped body and hyper-masculine "take no crap" characters. By contrast, Sage Stallone did not share his father's active lifestyle, and friends say Stallone was critical of his son's weight and unhealthy habits like smoking and eating junk food. To add insult to injury, Stallone cast a more physically fit actor to take over the role of Rocky Balboa Jr., originally played by Sage, in the film "Rocky Balboa." Sage's longtime friend, director David DeFalco, told People, "Sage wanted to do it." 
DeFalco was one of the directors with whom Sage worked as he pursued his own acting career, which included movies that were vastly different from those that his father starred in, prompting yet more criticism from his old man. In an interview with People in 1996, Stallone openly slighted his son when he revealed that "He avoids the gym like the plague, and is interested in abstract, art-house films. He has put himself in a position in which he'll never have to be compared to me."
Sage Stallone never reached his father's level of fame but continued to work in the industry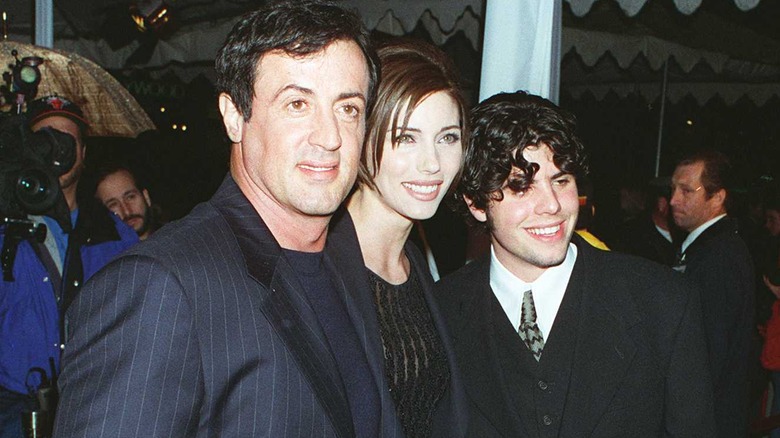 Denny Keeler/Getty Images
Although Sage Stallone would never achieve fame like his father, he was a talented actor who enjoyed all aspects of the business. As a young man, he attended the University of North Carolina School of the Arts where he studied filmmaking for a year. Sage's attorney George Braunstein told People that Sage was fascinated by film. "He was a very independent person and spent a lot of time on his own writing and researching and watching movies," Braunstein said of his friend. "He knew everything about movies. The man was a walking encyclopedia of film. It was remarkable, even a little weird how much he knew. He could talk volumes about a movie you had never even known existed."
Sage teamed up with his father again in 1996 for the film "Daylight," but by that time, Sage knew that he wanted to take a different path that wasn't dependent on being Sylvester Stallone's son. Part of that meant eschewing the genre that made his father famous and instead pursuing his fascination with horror movies, specifically those by director Lucio Fulci. "My father was never home when I was young, so I could get away with watching movies like Fulci's 'Zombie,'" the young Stallone once recalled (via Total Rocky). After acting in a few horror films, Sage founded Grindhouse Releasing, where he and his partners worked to restore and digitally remaster the horror classics.
Sage Stallone turned to prescription drugs to fill the void in his life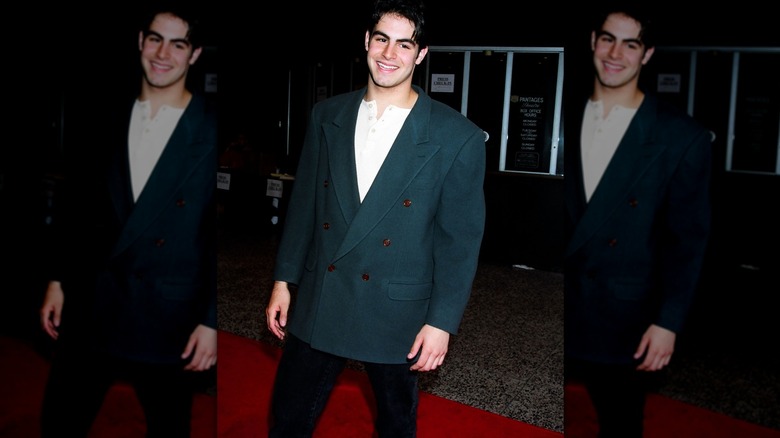 Jeff Kravitz/Getty Images
Sage Stallone's relationship with his father, Sylvester Stallone, left a void in his life. According to friends, he suffered from anxiety and other issues and took a variety of prescription medications as a result. In an interview with E! News, his close friend Stephen Wozniak said that while Sage wasn't into illegal substances, he was a heavy smoker, and there were always bottles of prescription meds around his home. However, it wasn't something that Sage wanted to discuss. "He would withdraw and get depressed," Wozniak said. "He would try to overcompensate. He would try to clown around and I know that those are things people do, medicate or wake up. He was no different. Very few people were telling him 'don't do that.' I did. He was very resistant when [you would tell him that]. It was a sore point with him." That didn't change the fact Wozniak thought his friend had a problem. He told People, "I'm certain he was addicted to those medications."
When Sage was found dead in his L.A. home on July 13, 2012, empty prescription bottles were reportedly found at the scene, leading to much speculation that the quiet, sensitive young man had overdosed, perhaps on purpose. Those rumors prompted a statement issued by his father that pleaded for people to "respect my wonderfully talented son's memory and feel compassion for his loving mother Sasha" (via E! News).
Sage Stallone died unexpectedly at the age of 36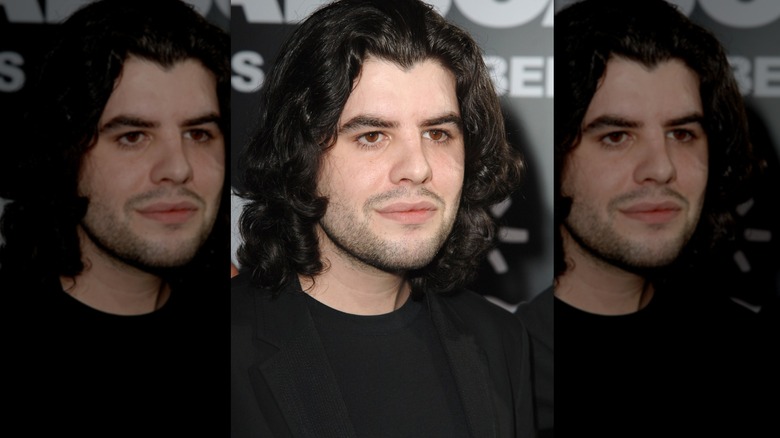 Steve Granitz/Getty Images
On July 13, 2012, Sylvester Stallone got the news that no parent wants to hear: his oldest child and firstborn son, Sage Moonblood Stallone had been found dead in his Los Angeles home, by the housekeeper. Reports first surfaced that Sage, whom his close friend described to E! News as someone who "spent a lot of time in his place," had been dead for several days before his body was discovered. Sage's attorney, George Braunstein, put that rumor to rest by telling E! News that the actor had posted to social media "around 17 hours" before the housekeeper's discovery. Police ruled out foul play and dismissed rumors of a drug overdose as premature, although prescription bottles were found at the scene. 
As for Stallone, a rep for the actor told People he was "devasted" and "grief-stricken." The statement included, "His compassion and thoughts are with Sage's mother, Sasha. Sage was a very talented and wonderful young man, his loss will be felt forever." Sage's attorney George Braunstein told People that Sage worshipped his father right up until the end, citing a single photo found in the room where he died. "It was a picture of Sage at 14 standing next to his dad," said Braunstein. "He idolized his father." LAPD Commander Andrew Smith called Sage's death a "terrible tragedy," telling  People, "He was way too young to die."
Against his mother's wishes, Sage Stallone underwent dental surgery prior to his death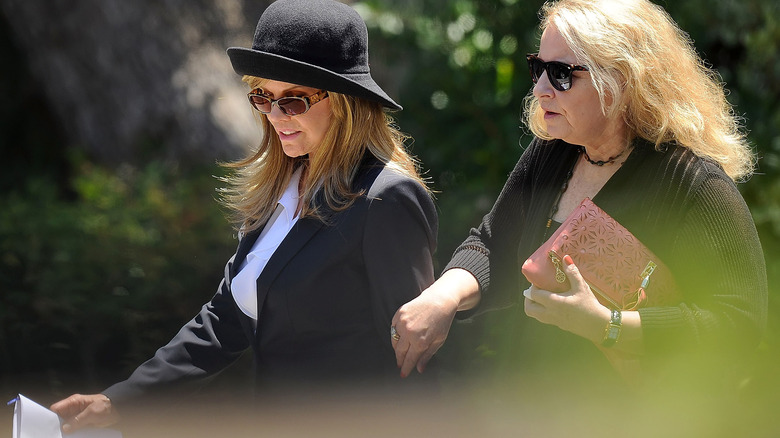 Axelle/bauer-griffin/Getty Images
In the days that followed Sage Stallone's untimely death, his mother, Sasha Czack, offered an alternative and somewhat unusual explanation for what may have happened. According to the New York Post, Czack said her son had extensive dental surgery, against her advice, just two weeks before he was found dead. "I told him not to do that. I've heard about people dying having multiple procedures done to your mouth. Do not have more than one tooth [pulled]," Czack said. Sage had not just one but five teeth extracted and was thought to be taking a strong prescription for the pain. The New York Post reported that Czack confirmed that suspicion when she was questioned about whether or not her son was on painkillers at the time of his death, and she retorted, "Wouldn't you be?" 
Perhaps the grieving mother was trying to make sense of something that made no sense, or perhaps she was trying to put an end to the rumors swirling around her oldest son's death from prescription drugs. Friends of the elder Stallone told People that he had no knowledge of his son's prescription drug use. "If there was any rumor at all that Sly had heard, he would've been right over there," said one family source. "Sly isn't the kind of person who would let somebody self-destruct, especially his loved one. He's very caring."
Medical reports found Sage Stallone's death was the result of a heart attack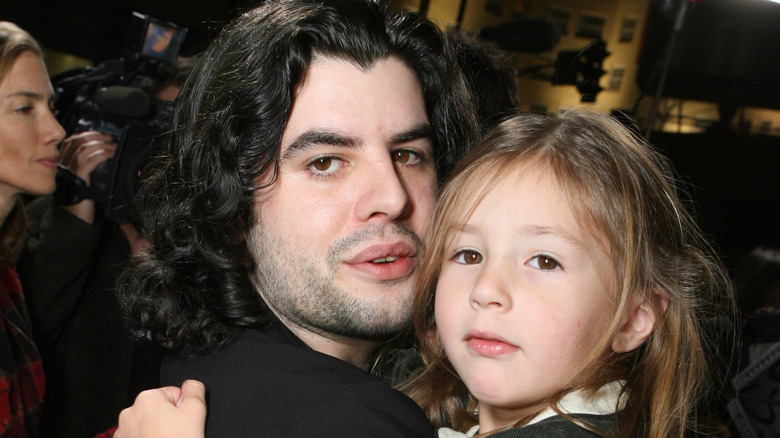 E. Charbonneau/Getty Images
On Thursday, August 30, 2012, the Stallone family got the closure they were looking for when a coroner's report determined that neither drugs nor suicide were the culprits in the death of 36-year-old Sage Stallone. After an autopsy, the cause of death was ruled as a heart attack brought about by atherosclerosis, a form of heart disease. The only drug found in the young man's system was an over-the-counter pain reliever. The news may not have been a big surprise to those who knew Sage best. "Sage didn't even drink," George Braunstein his friend and attorney of nearly two decades, told People. "There was a report that his room was filled with liquor bottles. Actually, they were empty bottles of Dr. Brown's Cream Soda." It also put to rest those suicide rumors, but again, those closest to Sage weren't buying it. "Sage was a really young, very sensitive, and very talented kid," said Braunstein. "There has been no indication that there was anything wrong in his life."
While no one in the family has confirmed whether or not they were aware of any medical problems Sage may have had, he is not the only one of Stallone's five children to have a heart condition. Sophia Stallone, "The Expendables" star's oldest daughter with Jennifer Flavin, was born with a hole in her heart that required surgery when she was just a few months old. 
Sage Stallone was honored by his father at the Golden Globes after his death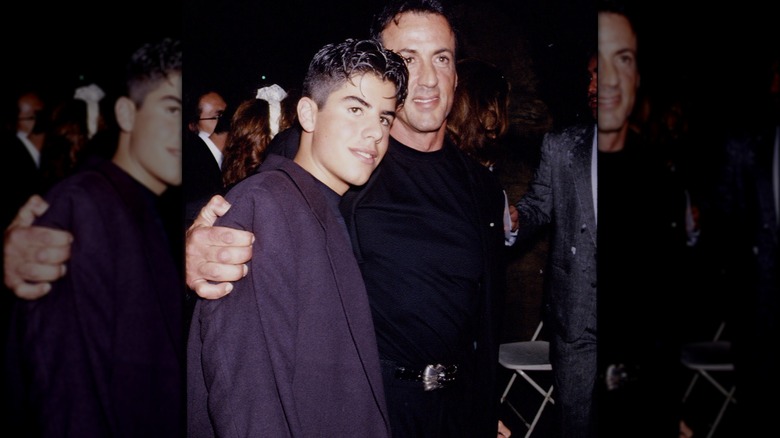 Frank Trapper/Getty Images
It's been more than a decade since Sage Stallone was found dead, and in those years, his father has kept his oldest child's memory alive. In a touching moment, after he received a 2016 Golden Globe for Supporting Actor in the movie "Creed," the actor admitted he had drawn some inspiration for the role from his late son. Per Variety, he told a reporter backstage at the awards, "To be frank, any time you can vent emotions that are real, I think it's very, very helpful. Most importantly I wanted to respect his memory and I think we did."
Stallone, who attended the awards with wife Jennifer Flavin and their three daughters, admitted to not being a good parent but is working on changing that. Per People, he explained, "Then I realized family is everything, and that's the greatest award that you get, because in the end, when you're on your deathbed, you're going to basically be judged on how you raised your kids and what you left behind, so finally they get to understand that they have a caring father, that movies are wonderful, but they pale in comparison to the movie of life, which is making them go on into the future and be very, very successful. That's my duty, that's my mission, and I give my wife all the credit because I'm pretty pathetic as a parent. She's great."
If you or someone you know needs help with mental health, please contact the Crisis Text Line by texting HOME to 741741, call the National Alliance on Mental Illness helpline at 1-800-950-NAMI (6264), or visit the National Institute of Mental Health website.