Good Bones' Mina Starsiak Promises 'Shocking And Ridiculous' Season 5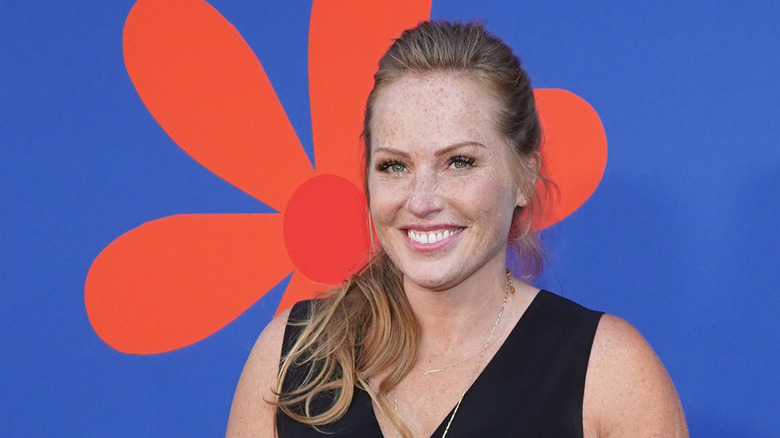 Rachel Luna/Getty Images
Mina Starsiak is one seriously busy lady. Aside from starring on her own hit HGTV show, Good Bones, alongside her mother Karen Laine, she's a massive component of both A Very Brady Renovation, which sees a team of experts redoing the famous Brady Bunch house alongside the Brady kids themselves, and Rock the Block, a renovation competition show.
The fourth season of Good Bones is currently airing, which Starsiak previously told Parade in an interview features plenty of "fun surprises that look like they're made up, but we just can't make this stuff up," as well as "lots of fun craft projects with mom."
The insanely busy mother, reality star, and house renovator is already looking to the future however, giving fans a taste of what's to come in season 5.
Season 5 of Good Bones will have the biggest surprises yet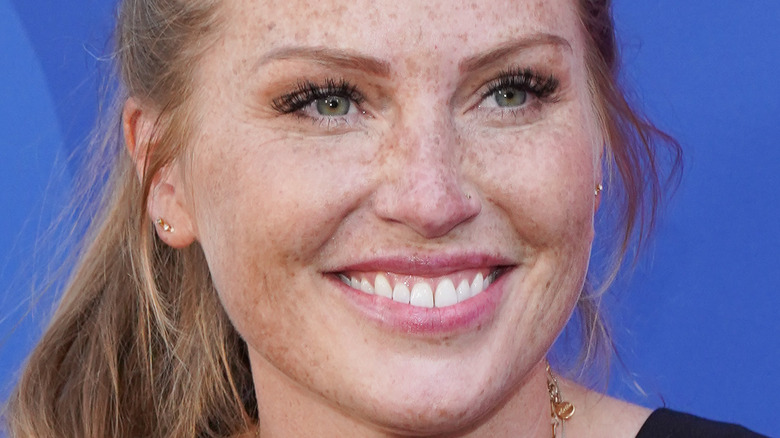 Rachel Luna/Getty Images
As noted by PopCulture, it was only a few months ago that Good Bones got renewed again (13 additional episodes are due in summer 2020), but clearly Starsiak can't contain her excitement. "So, something has happened already — only a few months in — we thought we would never be surprised by anything, because all the terrible things have happened [but] a new terrible thing happened," she revealed.
The HGTV star wouldn't be pressed on details, lest she spoil the surprise, but Starsiak did advise, "It's just completely shocking and ridiculous, and has put us in quite a pickle as far as budget and timing for one of our houses."
The mother-daughter duo and owners of Two Chicks and a Hammer typically buy properties that are in desperate need of repair, work their magic against seemingly insurmountable odds, and somehow turn them into stunning, functional homes. The fourth season of their show has brought in more than 16.9 million total viewers, so bringing it back for a fifth was a no-brainer. 
Mina Starsiak and Karen Laine are well equipped for the challenge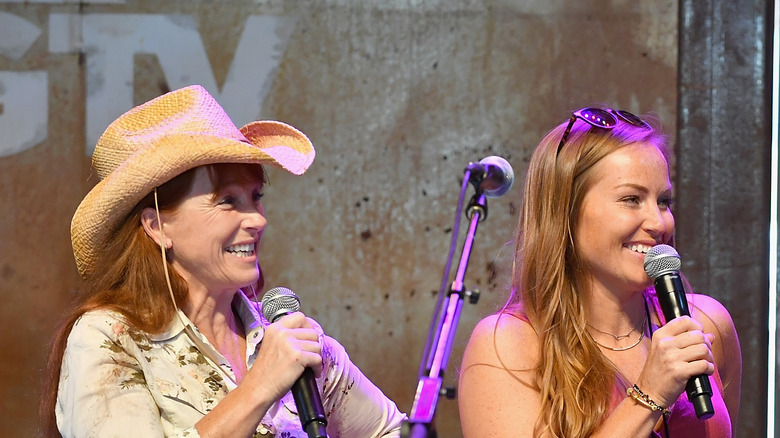 Jason Davis/Getty Images
Starsiak promised she and Laine have taken on the "nastiest" properties to date for season 5, as well as utilizing a designer, who is naturally also an Indianapolis native, to elevate them further. "He's just wildly talented. It took about half a season for him to meld minds with mom and me," Starsiak gushed to PopCulture. 
As for how well she gets along with Laine, the reality star previously told Parade there was extra pressure now that they're both working on Good Bones full time, explaining, "When we first started, she was a full-time attorney, so I really was leading the charge with the houses."
However, Starsiak assured fans that they work great together, because Laine is a completely different type of creative. "We do know each other's strengths and weaknesses so much better now. Like, I know I can make this decision because mom's going to be on the same page, or I know if I make this decision, she's not going to be happy about it, so there's definitely that kind of mind meld that goes on," she reasoned.