Why Mina Starsiak Stress-Cried Filming HGTV's Rock The Block
Good Bones star Mina Starsiak is showing off her competitive side on the new HGTV show show Rock the Block. The new home improvement show, which debuted on October 21, has four HGTV personalities competing against each other as they renovate identical Southern California homes.
Joining Starsiak are Restored by the Fords' Leanne Ford, Hidden Potential's Jasmine Roth, and Windy City Rehab's Alison Victoria. The competition follows Starsiak's appearance on another HGTV series, A Very Brady Renovation, on which Starsiak and her mom, Karen Laine, joined other HGTV stars to renovate the house from The Brady Bunch.
Mina Starsiak said Rock the Block was like a pressure cooker
Starsiak said in the premiere episode that she was definitely in the competition to win it. "I am so competitive, it's probably to an unhealthy level," she revealed (via IndyStar).
The Good Bones star also opened up about how stressful it was to film Rock the Block. "It was such a pressure cooker of time, of money," she said. "It was 105 degrees. It was rough. I stress-cried a couple of times."
Don't be surprised if Starsiak seems a little different than she does on Good Bones. "Depending on how they edit it, I might look angrier than you see me on Good Bones," she said.
What else can we expect from Rock the Block?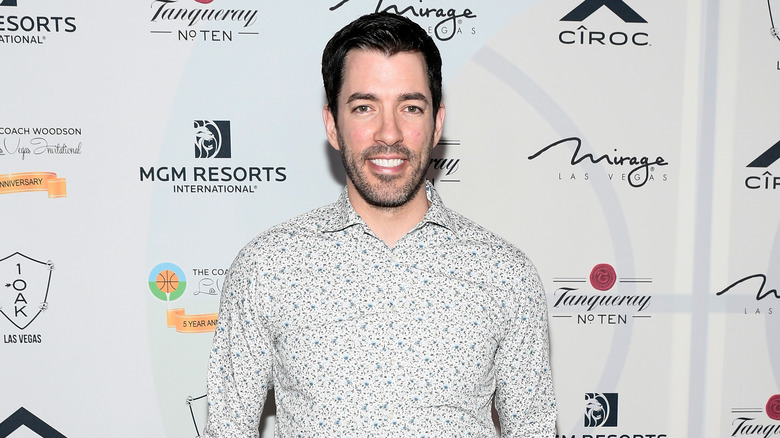 Bryan Steffy/Getty Images
Rock the Block is hosted by another HGTV star, Property Brothers co-host Drew Scott. Each competitor on the show was given a budget of $175,000 to add as much value as possible to the house in just four weeks. 
The competitors on Rock the Block aren't putting themselves through the "pressure cooker" just for the sake of good television. There are some serious bragging rights up for grabs, with the winner having a street named after them in the subdivision where the renovated houses are located. More importantly, HGTV is donating 100,000 meals to the Turn Up! Fight Hunger initiative. 
Rock the Block airs on Monday nights at 9 p.m. EST on HGTV.