How Hannah Ann Sluss Feels About Peter Weber's Relationship With Kelley Flanagan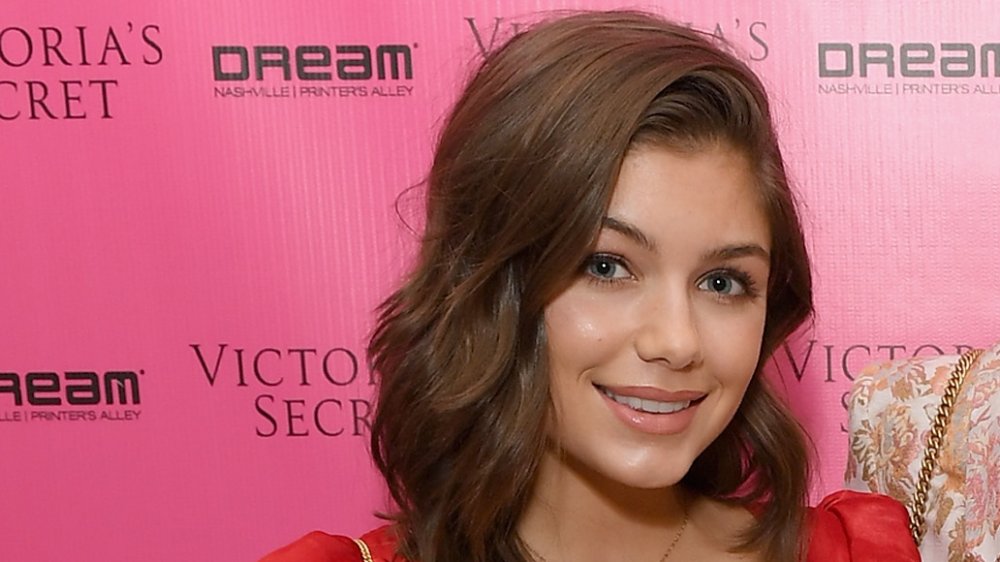 Jason Kempin/Getty Images
Bachelor fans are having a hard time keeping up with Peter Weber's dizzying love life. After he broke off his engagement to Hannah Ann Sluss to pursue Madison Prewett, who he also broke up with not long after, Peter became linked to Kelley Flanagan, yet another woman who competed for his heart on the reality show. This all happened in a matter of weeks.
While Peter and Kelley haven't addressed whether or not they are dating, Peter's ex-fiancee, Hannah Ann, has a lot to say about the rumored relationship.
"I was completely blindsided by a lot, if it has been going on all along that would be very sneaky," she told Bachelor Nation's Nick Viall — who was also rumored to be linked to Kelley at one point— on Instagram Live (via E! News). "Honestly, when I saw it, I wasn't really surprised, because that's been the pattern, everything going in all directions."
Hannah Ann Sluss is over Peter Weber
Hannah Ann has not been holding back when it comes to Peter. After he broke off their engagement, she called him out on his shady behavior. "Peter, we've been through a lot together, and I should have really picked up on the first red flag to give to me, when you wanted to reach out to Hannah Brown to find closure with her, so looking back on it, our engagement involved three women, me, you still being in love with Madison and proposing to me, and your need for closure with Hannah Brown," she said. "That is three women involved in our engagement."
She's not letting the news that there may have been a fourth woman involved in their engagement faze her, though. Hannah Ann has made it clear that she's moved on from her ex. Not only has she deleted all traces of Peter from her Instagram, but she's also dating again.
She previously told Nick that she's "getting to know lots of different people" but there's "one person in particular" that she is looking forward to dating when people no longer need to practice social distancing.