Vanderpump Rules: The Truth About Tom Sandoval And Jax Taylor's Relationship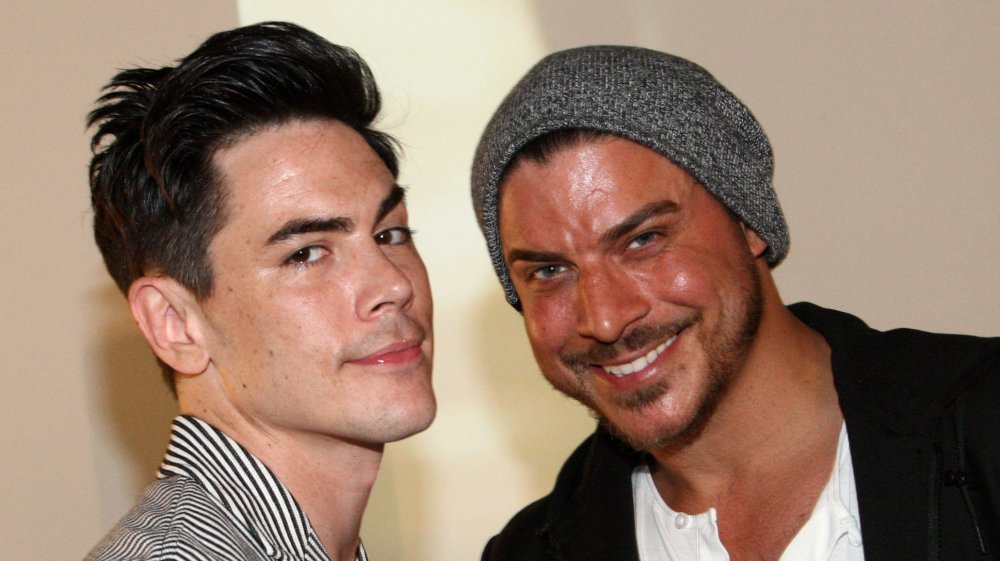 Tommaso Boddi/Getty Images
They've been friends for almost twenty years, but this season on Vanderpump Rules has seen the slow, and very sad, dissolution of Tom Sandoval and Jax Taylor's relationship. It's often difficult to assess just what exactly went wrong between them and how, but from Taylor dis-inviting to re-inviting Sandoval to his wedding, to pranks played on both guys' near-identical Valley Village homesteads, it's clear there's no love lost between the two.
As Season 8 rages on, there seems to be less and less hope of these guys putting their differences aside and working things out once and for all. Is this really the end for two all-time Vanderpump Rules BFFs?
Jax Taylor doesn't want to speak to Tom Sandoval ever again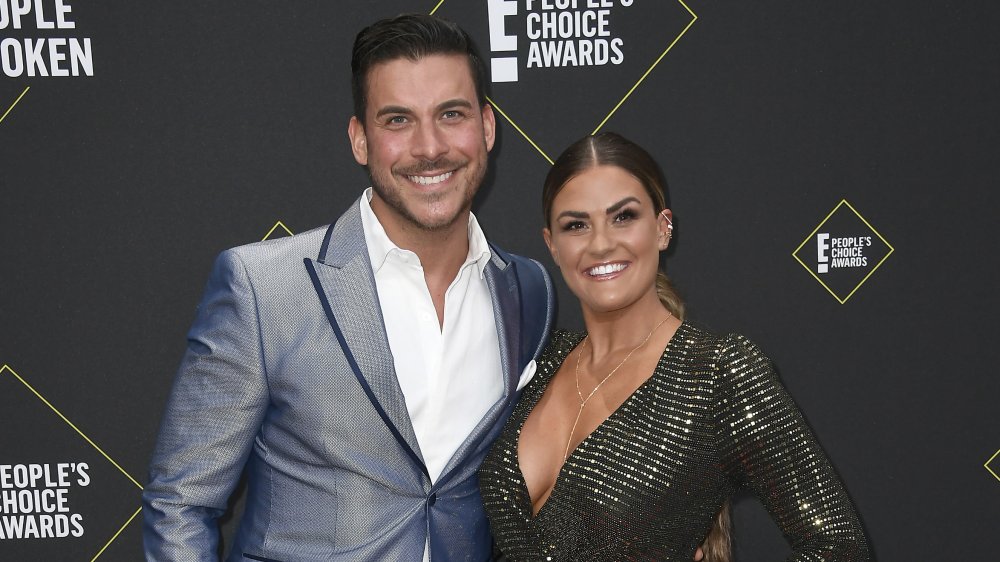 Frazer Harrison/Getty Images
According to Bravo's Daily Dish, on an episode of Watch What Happens Live with Andy Cohen @ Home last month, Taylor claimed he has "zero interest" in speaking to Sandoval ever again. He also claimed previously that he regretted re-inviting him to the wedding and even suggested they hadn't spoken since then (Taylor's wife, Brittany Cartwright, clarified the two men had been at events together, however).
Taylor also suggested Sandoval had used him for a storyline, explaining to ET that there's a lot more to come this season that will establish why he's no longer looking to associate himself with his ex-BFF. In his own interview with ET, Sandoval expressed hurt over Taylor's comments about the wedding, and hoped the two could work it out even though he acknowledged, "It's really tough to get him to see actual reality instead of his warped sort of like propaganda reality."
Tom Sandoval is confused and hurt by Jax Taylor's behavior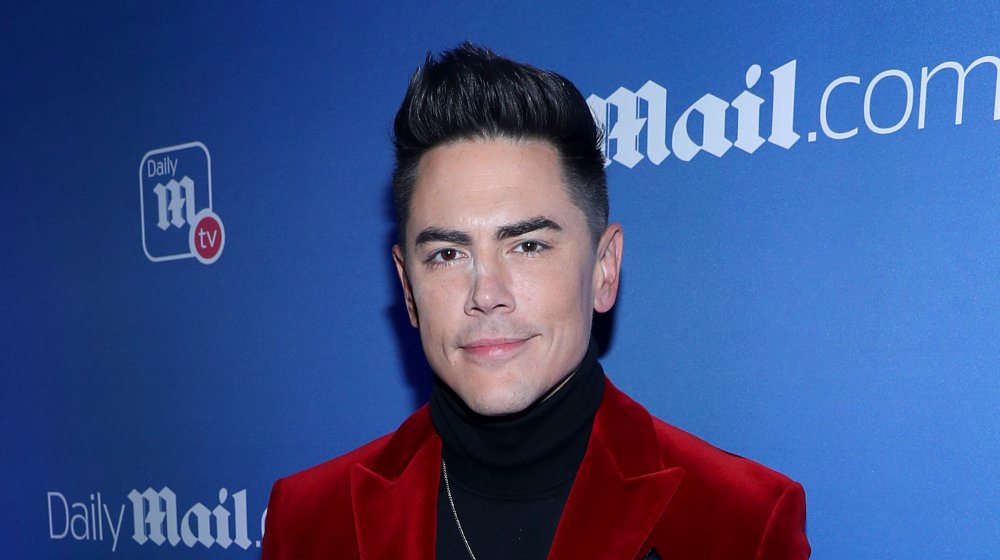 Bennett Raglin/Getty Images
Now Sandoval is setting the record straight once and for all. During an interview with The Daily Dish podcast, he argued that, actually, Taylor was fine with him after the wedding. However, "Once the season started, he [was] just relentlessly, relentlessly going after me on social media. And then, I'd see him at like, Tom Tom the next day. He'd come in and be like 'What's up dude?' and like, high five me, and I'm just like, 'Okay."
Sandoval eventually had enough and called Taylor out on his behaviour, describing it as "sad" and "gross." He pointed out that his Vanderpump Rules co-star should be focused on his own life and being happy. "It's just like, dude, if you don't like me, why would you even be talking about me? Don't even talk about me," Sandoval suggested. Seemingly baffled about Taylor's treatment of him, particularly as he watches the drama unfold on TV, Sandoval admitted, "I had no idea that Jax is like, being such a fricking hater, you know what I mean? I had no idea. I mean, I'm just like, dude, what is your deal?"