What Susan Boyle Dropped From Her Diet To Get Fit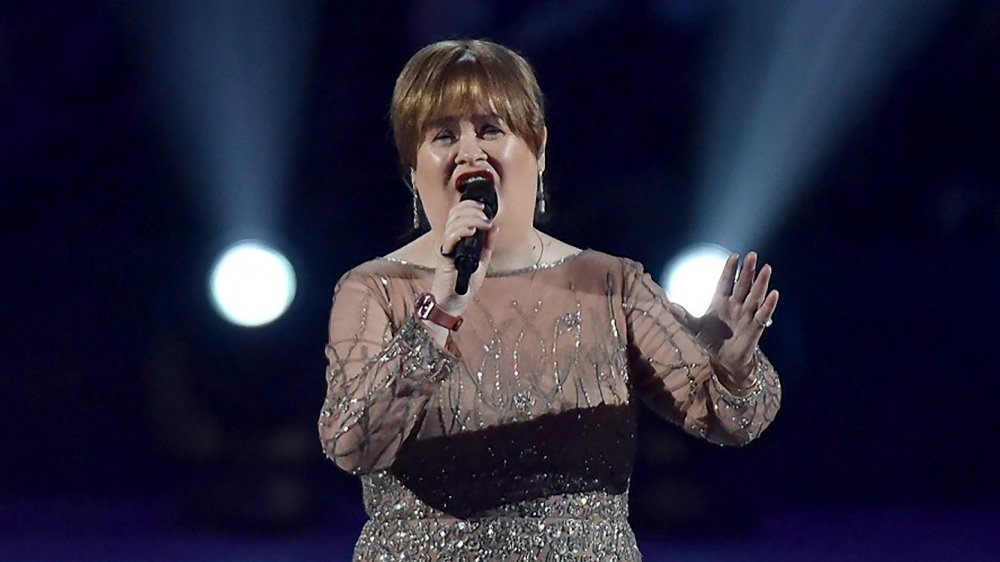 Vatican Pool/Getty Images
You'd be hard pressed to find a reality star as beloved as Susan Boyle. And yet, the Scottish singer who came to fame on Britain's Got Talent, shocking resident meanie Simon Cowell into submission with her generous pipes, isn't the typical celebrity either. Her looks are what initially threw the judges of the British talent show off, but Boyle was someone confident enough in her talent that she didn't particularly care whether she fit the bill of a "typical" star.
Now, more than a decade on from her initial brush with fame, Boyle remains the same regular woman she always was, albeit with a few million in the bank and a few Guinness world records under her belt. She still lives in West Lothian, in the family home no less, and reportedly even applied for a part-time job at a local bookmakers a few years back, just to keep herself busy.  Boyle has, however, undergone something of an image transformation.
Susan Boyle made the decision to get healthier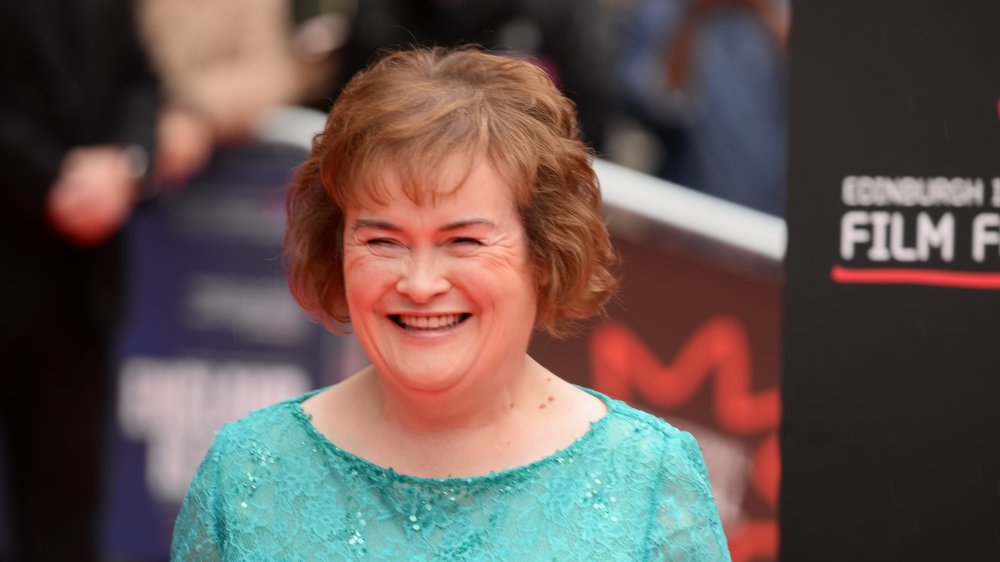 Roberto Ricciuti/Getty Images
Don't panic, the Scottish singer still favors her sparkly dresses for performances (even if she does donate them to charity afterwards). She still has the same haircut and the same infectious sense of humor. But Boyle was forced to work on getting healthier after a frightening diagnosis of type-2 diabetes, changing her iconic look for good.
As The Mirror reported, the singer's only vice was sweets and chocolate since she doesn't drink alcohol or smoke cigarettes. Although Boyle struggled at first to get her cravings under control, even taking a few secret trips to the shops to stock up on treats, those close to her warned that if she didn't get her act together, the singer would soon be taking insulin shots rather than tablets to keep the disease under control.
Susan Boyle cut out sugar and added exercise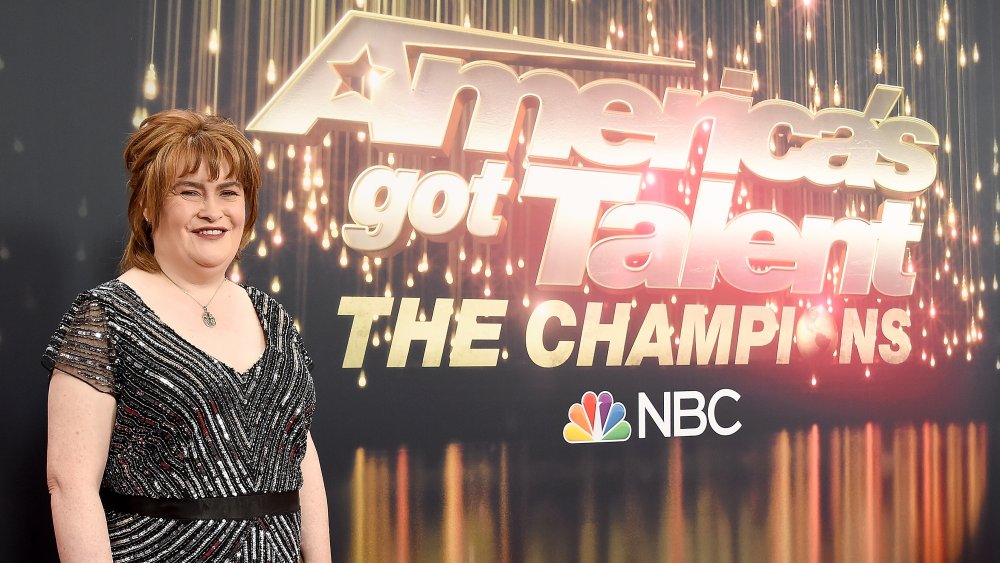 Gregg Deguire/Getty Images
Stylecaster advises Boyle had to cut sugar out of her diet completely, start exercising regularly, and take a supplement called Garcinia Cambogia, all of which contributed to a whopping 50-pound weight loss. Boyle swapped out her favorite treats, including ice cream, cereals, cakes, and sodas for fruits and fruit juices, vegetables loaded with good carbs, and cane and/or dark brown sugar only, in place of refined or artificial sugar.
The proud Scot was allowed to eat plenty of healthy fats, typically found in nuts and grains, and lean proteins to balance her diet. This, combined with walking for two miles every day and the requisite supplements, which also aided her weight loss and sped up her metabolism, helped Boyle get fit and healthy so her diabetes was easier to manage. Now, her smile is even bigger.