This Is The Most Requested Celeb Body Part, According To Botched Doctors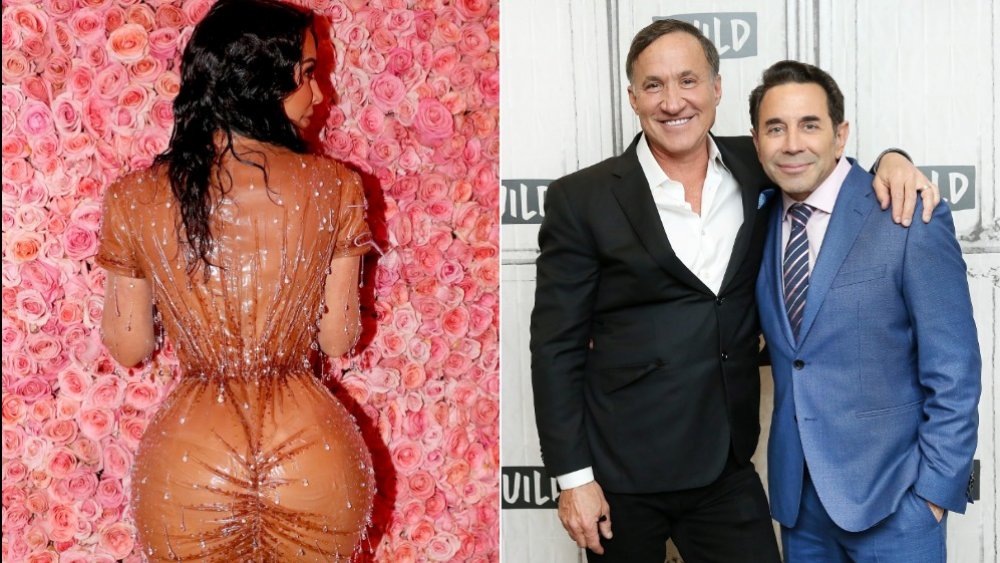 Monica Schipper/Getty Images
According to a 2019 survey by Real Self, an information resource for everything plastic and cosmetic surgery, nearly one in four women in the United States are considering having some kind of cosmetic surgery (via PR Newswire). The number-one concern holding them back? The cost of the procedure. With so many people wanting surgery, but unable or unwilling to pay for reputable doctors, there's clearly a need for the hit reality show Botched, which is in its sixth season. 
From cheap breast implants overseas to black-market injectables, cut-rate procedures like these are shockingly on the rise, according to the New York Post. They're also causing an alarming number of serious medical issues and even death. Doctors Paul Nassif and Terry Dubrow are doing their best to help these patients heal and spread the word about the dangers of getting any procedure without doing appropriate research and choosing a licensed doctor (via E!). But what is the most requested celebrity body part? According to Dubrow, it's Kim Kardashian's butt, meaning patients want a highly risky Brazilian butt-lift (via News24).
Botched doctors say Kim Kardashian's butt is popular but dangerous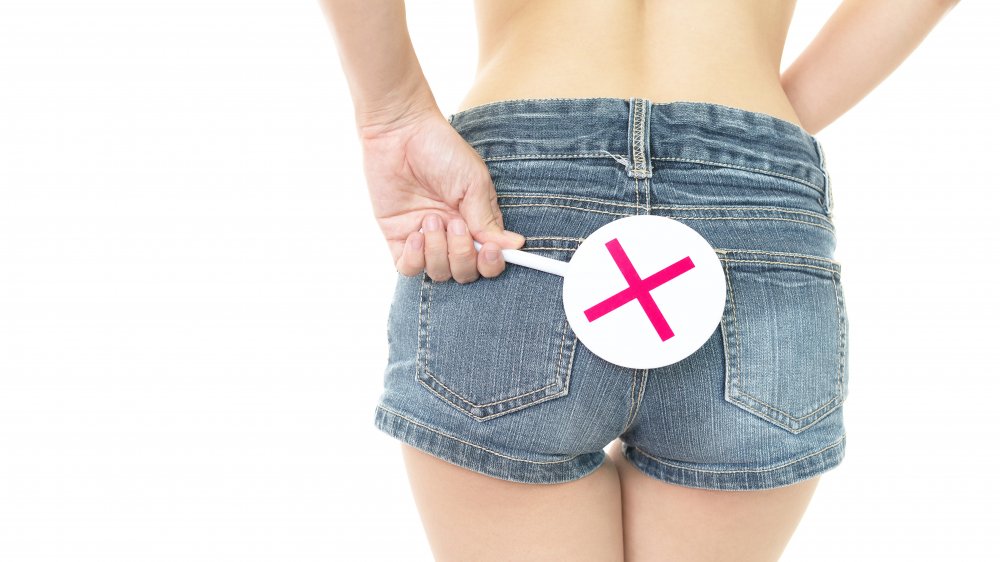 Shutterstock
The hourglass figure has become popular in the past few years — and so exaggerated that it's virtually impossible to achieve the look without surgical enhancement. One of the problems with the Brazilian butt-lift procedure is that it doesn't sound that dangerous. Fat is taken out of the stomach, hips, and thighs through liposuction, which can sometimes require the patient to gain a little weight before the procedure. Then, the fat removed is purified and injected into the butt to create a fuller silhouette (via Healthline). There's no actual surgery involved, which gives many patients a false sense of security. But Dubrow says the seemingly simple injections have the highest fatality rate of all plastic surgery procedures (via Fox News).
Basically, the butt is filled with these tiny blood vessels that feed directly to a main vein to the heart. If the fat injections get into any of these blood vessels, they can attack your heart and lungs and prove fatal (via Fox News). In a Q&A with Buzzfeed, Doctors Dubrow and Nassif both advised against the procedure explaining, "We think that this operation should be banned. It's just too dangerous. The blood vessels in the butt are very fragile and very small. There's a very short distance from the blood vessels that lead to your heart and lungs. Don't do it." 
When the Botched doctors tell Fox News, "no cosmetic operation is worth risking your life for," in regards to the popular Brazilian butt-lift, that's certainly advice worth following.