Here's How Much Donald Trump Jr. Is Really Worth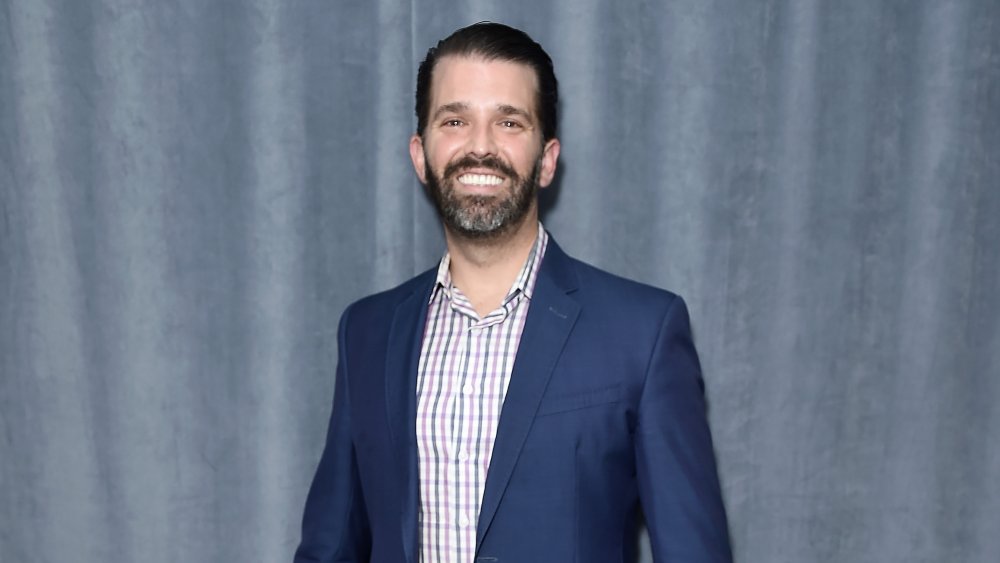 Steven Ferdman/Getty Images
When it comes to financial discretion, the apple doesn't fall far from the tree, at least in the case of President Donald Trump's namesake, Donald Trump, Jr., aka Don. His actual wealth isn't publicly known, because most of his earnings are hidden in private investments and shell corporations, which is standard practice for the uber-rich, First Family included (via Forbes).
Celebrity Net Worth estimates his amassed fortune to be somewhere around $300 million, but it seems likely the number more closely resembles the net worth of Ivanka Trump. Not to stir any potential jealousy between these two siblings, but Forbes did a whole lot of digging into everything from the siblings' real estate transactions to court filings, and it's looking like Don is worth about $25 million. 
While that's a whole lot lower than most people would assume the eldest Trump child would be worth, it's quite a fortune, especially when you consider that none of it came from ownership in the Trump Organization's empire of holdings or from family trust funds. The three oldest children, Don, Ivanka, and Eric, own a 7.5 percent stake each in the Trump International Hotel in Washington, D.C., which is worth about $6 million.
Donald Trump Jr. makes most of his money from his salary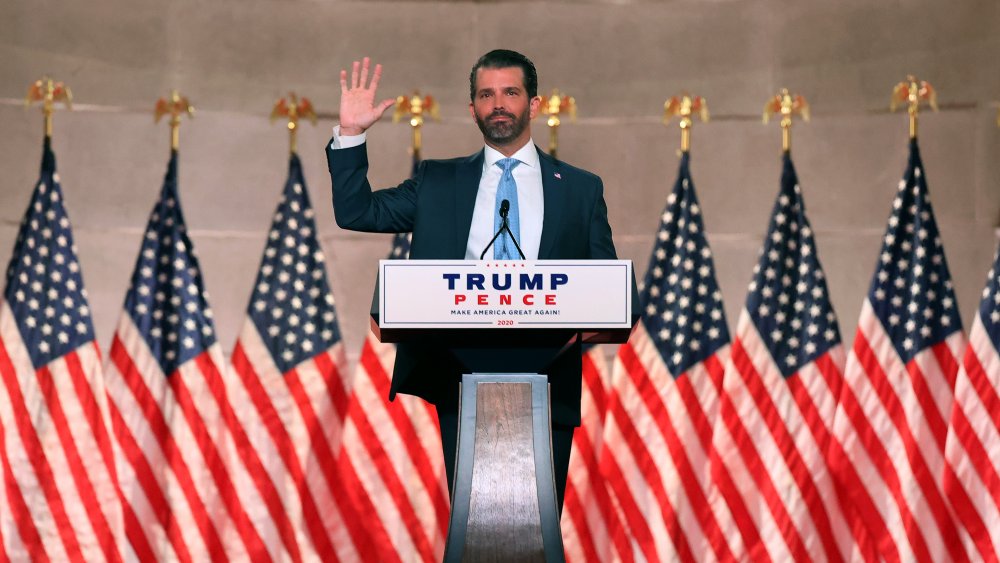 Chip Somodevilla/Getty Images
Now, don't assume that Don has been working his fingers to the bone on his own to become a multi-millionaire by the age of 42. He might not be sitting on trust fund cash, but most of his earnings come from the very hefty salary he earns working for, you guessed it, President Donald Trump. He has been a top executive at the Trump Organization for years managing the more than 500 companies within the organization's property portfolios. 
Since his father has taken office, Don and his brother Eric have taken over all operations at the Trump Organization (via Town & Country). It's estimated he made a cool $35 million in pre-tax salary over the past 20 years working at the Trump Organization, and he used that money to create his own portfolio of earnings and investments. Many of those ventures have been flops, however, including investing in a dry Texas oil well, and some bad real estate investments in North Carolina (via Forbes). 
But Don's still living the good life. He owns a 6,000 square-foot apartment in midtown Manhattan, he's a co-owner in a 170-acre hunting preserve in upstate New York with his brother Eric, and he most recently purchased a $4.5 million estate in the Hamptons (via Celebrity Net Worth). Even without trust funds, it still pays to be a Trump.