What You Don't Know About Tomi Lahren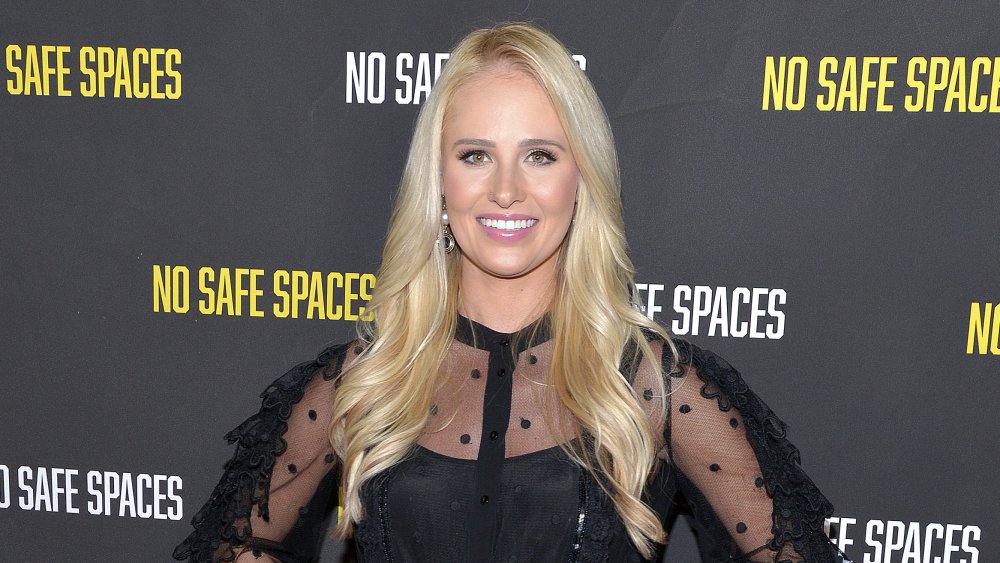 Michael Tullberg/Getty Images
Tomi Lahren is one of the most controversial figures in all of Trumpworld, which is no mean feat considering she's still in her 20s and is competing with the likes of Kent State Gun Girl Kaitlin Bennett, known colloquially as "Gun Girl" (via USA Today). Lahren, like many of her millennial peers, has an insane amount of followers on Instagram (1.8 million!), where she frequently posts shots with a gun tucked into her yoga pants, or brandishing whatever kitschy MAGA merch she's been sent that week.
Although she's no doubt a controversial figure, even in right-wing circles, there's no arguing with Lahren's meteoric rise as a conservative pundit. She was given her own talk show, On Point with Tomi Lahren, straight out of college, just a few days shy of her 22nd birthday (via Twitter).  And an anti-Obama rant launched her to viral fame in 2015. Lahren then served as an unofficial adviser to Trump's presidential campaign, per The New York Times. And these days she's a full-fledged team member, joining Fox News as a contributor in 2017, according to Forbes.  
Tomi Lahren finds it difficult to meet men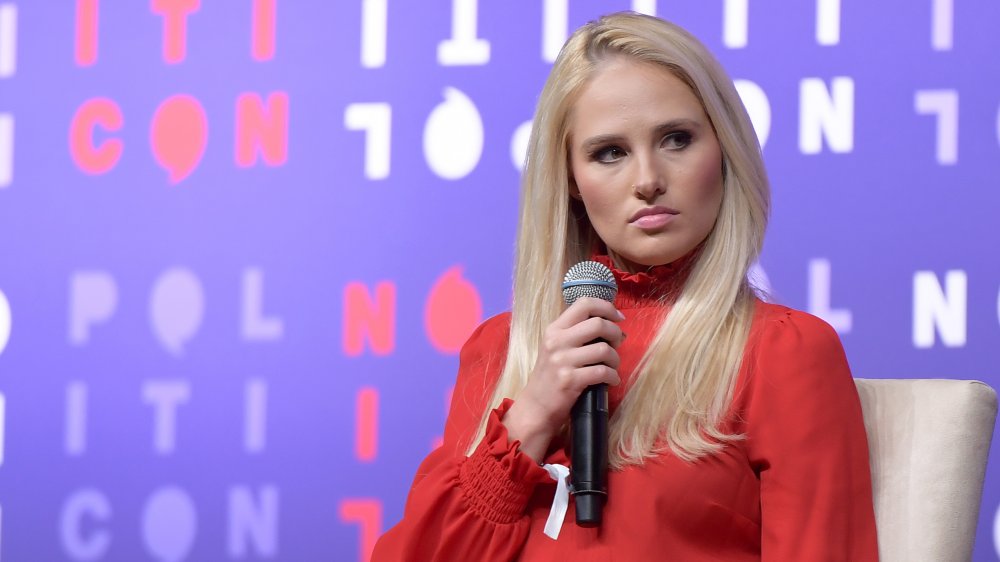 Jason Kempin/Getty Images
Although her career continues to go from strength to strength, and she's a bonafide star among right-wing dudes, Lahren can't seem to meet the right guy. In a recent video, she bemoaned how neither she nor any of her similarly smart, attractive, and successful friends can find a nice man to settle down with (via YouTube). During the lengthy rant, the Fox Nation commentator described herself as a "woman of value" and called out the guys whom, she claims, don't appreciate her.
"We have all dealt with men who treat us like we are not good enough," Lahren argued, before suggesting maybe men should be more consistent when making plans and should stop playing so many games with women. "It will be a cold day in hell before I chase a man," the conservative pundit promised all the prospective dates watching. Perhaps to find a different dating pool, Lahren relocated to Nashville from Los Angeles after calling off her engagement to soccer player Brandon Fricke last year, per The Tennessean.
Are Tomi Lahren and Jay Cutler dating?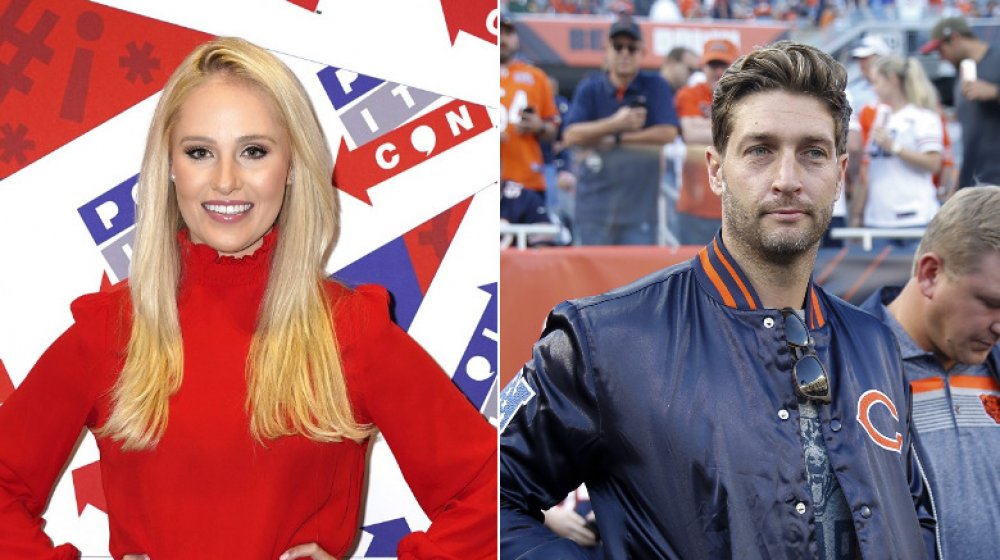 Ed Rode / Nuccio Dinuzzo / Getty Images
It seems the move down south may have jump-started Lahren's love life, as she was recently spotted getting cozy with Jay Cutler. The retired football player confirmed his split from ex-wife and Very Cavallari co-star Kristin Cavallari earlier this year. An insider dished to E! that the duo "were enjoying a nice night out together at Winners Bar in Nashville." Cutler is a proud Nashville resident, so it's possible he's just showing the new transplant around, particularly as they were seen at a table with two other friends.
However, the source was quick to note, "Tomi and Jay were passing a bottle of tequila back and forth and taking shots together directly from the bottle," and they also left the bar together. Another source confirmed that Cutler and Lahren are just friends, but that didn't stop social media from having a field day about the rumored couple. One user took a swipe at Cutler's football career, tweeting, "She can rest easily that, if he tries to make a pass at another woman, it won't get there," while another referenced Lahren's reputation, joking, "We always knew Jay Cutler was a questionable decision maker" (via Twitter).
Lahren herself tweeted a response to the story, saying, "I love it when the internet tells me who I'm dating. Good one."