The Story Behind Blake Shelton And Gwen Stefani's Happy Anywhere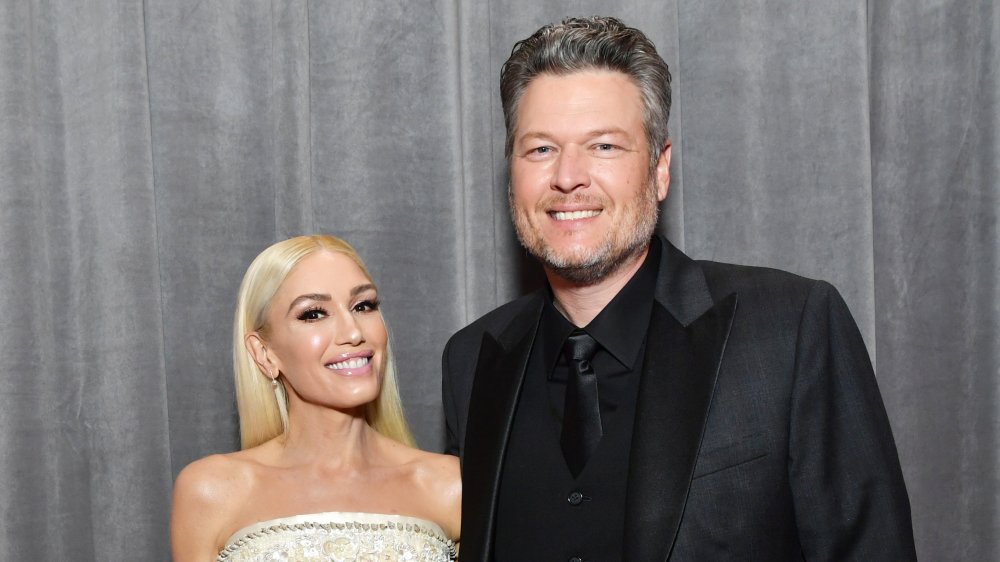 Emma Mcintyre/Getty Images
While certain couples have found their relationships tested by being stuck at home quarantining together during the COVID-19 pandemic, others have thrived. Blake Shelton and Gwen Stefani haven't just been sitting around binge-watching box-sets together, either, they've been making art. The couple released their swoon-worthy duet, "Happy Anywhere," with a view to showing off just how much they've been enjoying their newfound quality time.
Shelton said in a press release, via Entertainment Tonight, that the timing couldn't be better to release the single. As he explained, "We've all been in quarantine and lockdown, and hopefully we've been doing that with somebody that we really love and enjoy being around. That's what happened with Gwen and me this summer — and this entire year." Even if the song doesn't have universal appeal for couples struggling not to kill each other in quarantine, it certainly showcases just how deeply in love Shelton and Stefani are.
Gwen Stefani provided much-needed stability for Blake Shelton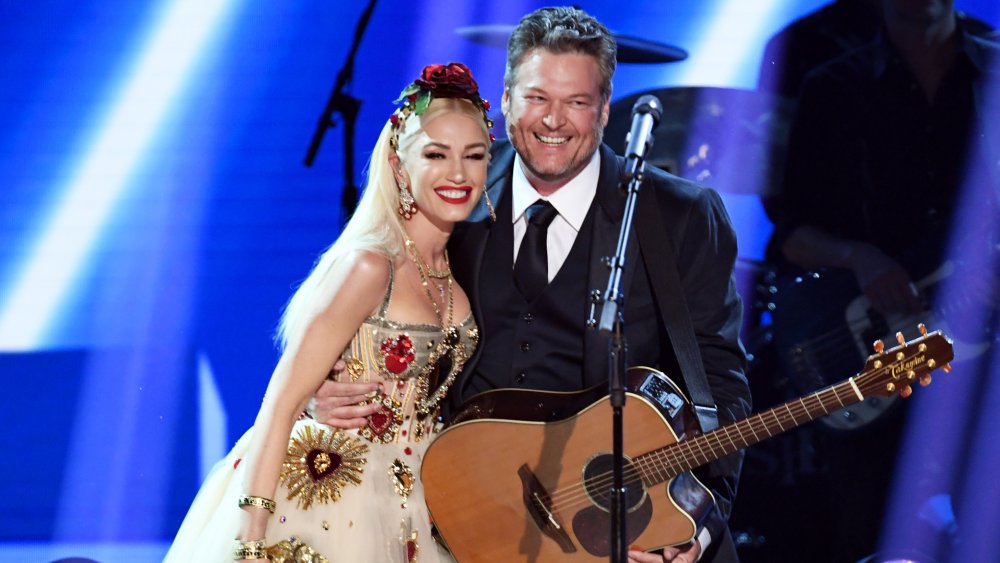 Kevin Winter/Getty Images
As the song's lyrics, via Genius, attest, "Happy Anywhere" starts off with the country icon reckoning with his past before he met the No Doubt star, admitting, "I've always been a rolling stone / With a reckless streak / Yeah, the grass / never gets too grown / Underneath my feet." Shelton is clearly describing his life on the road, which not only relates to being a touring musician but traveling between Oklahoma, which was then his home base, and California to judge The Voice (where he met Stefani).
Shelton then goes on to acknowledge, "Since I met you, I swear / I could be happy anywhere / Any map dot location / You're always my destination," suggesting he's found stability with their relationship. The subsequent intonation of being "happy anywhere with you" could also refer to being quarantined together, since the celebrity couple has been self-isolating at Shelton's ranch for months (via People).
Quarantining together has been a breeze for the couple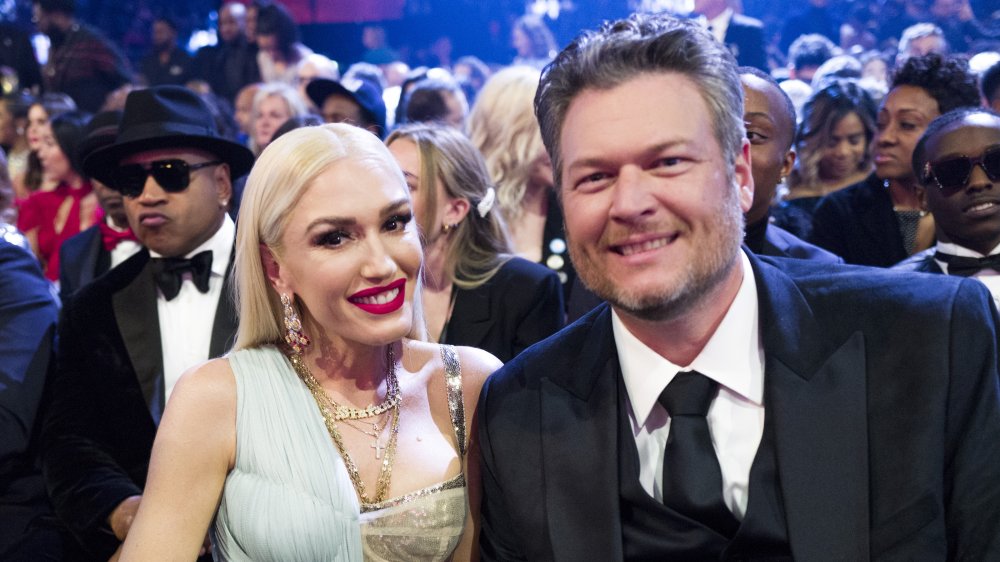 John Shearer/Getty Images
Of the song's quarantine connection, Shelton explained during an interview with Storme Warren on The Storme Warren Show, "This quarantine is not working out too well for a lot of people who are finding out they didn't, they don't like being around each other as much as they thought they did, which is terrible." He and Stefani, meanwhile, have been having a great time together mostly because they're finally staying in one place after working their entire lives as traveling musicians.
Shelton admitted, "Obviously, none of us like these circumstances, but I'd be lying if I said that I'm not having a blast being stuck at home for this long because I've just never gotten to do it before you know, since I've owned a home, I've never been able to be there more than two weeks max at a time." The country star even joked he might find it tough to ever tour again after this.