The Truth About Tinsley Mortimer And Dorinda Medley's Relationship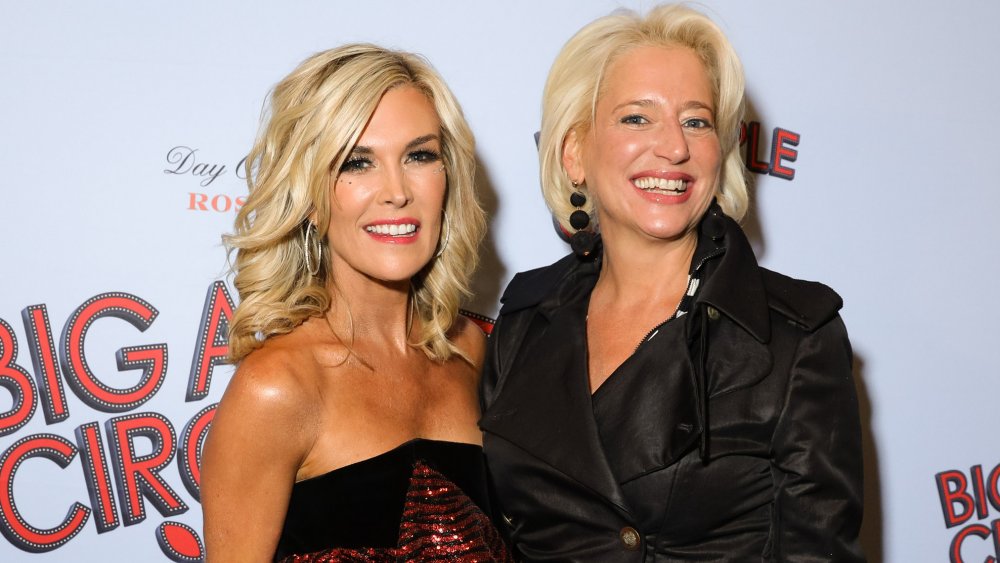 Thomas Concordia/Getty Images
What's the deal with Tinsley Mortimer and Dorinda Medley? The two Real Housewives of New York stars used to be pals, but Mortimer hasn't spoken to Medley since she left the show. "No, of course not," she said during part one of the RHONY reunion when asked if she and Medley kept in touch (via People).
What led to the fallout between the two? Mortimer said it was the jab Medley made about her trying to get pregnant. "We were actually friends at one point," said Mortimer. "The vile turkey baster comment when women cannot get pregnant and the infertility..."
Mortimer was referring to an insensitive joke Medley made on the show after Mortimer announced she was leaving RHONY to move to Chicago with her fiance, Scott Kluth. Mortimer, who has struggled with infertility issues, has been open about wanting to have a baby and made the decision to have her eggs frozen in 2018. "I've got a turkey baster — maybe try and have a baby," Medley said to her on the show (via Page Six).
Tinsley Mortimer and Dorinda Medley's friendship has been on the rocks for a while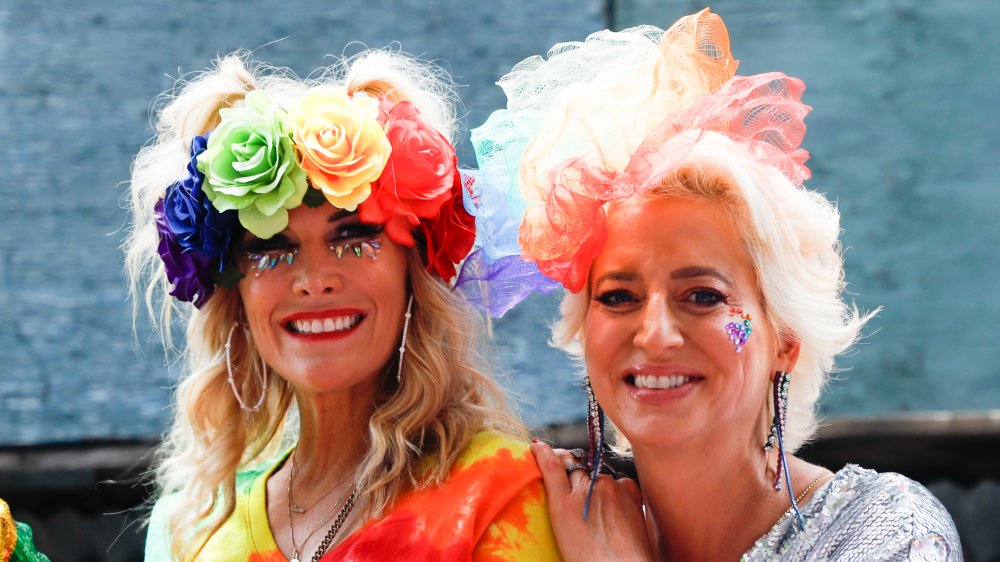 Myrna M. Suarez/Getty Images
Mortimer was hurt by the comment, telling Medley, "You just look like an evil, mean person." Critics online slammed Medley for the comment, and there was speculation that the nasty exchange even led to Medley being fired from RHONY, although Andy Cohen denied this.
It seems like Mortimer and Medley's relationship has been deteriorating for some time. "I believe half of what I hear in life and all of what I see," Medley said at the RHONY reunion (via People). "You guys saw just what was on the show. There was a lot of stuff that went on."
Mortimer said that an off-camera fight broke out between the two during season 11 when Medley found out Kluth had given Medley's ex, John Mahdessian, money without Medley's knowledge. "The betrayal that you felt for John manifested to anger towards me," Mortimer told Medley. "You took it out on me."