What The Final 12 Months Of Ruth Bader Ginsburg's Life Were Like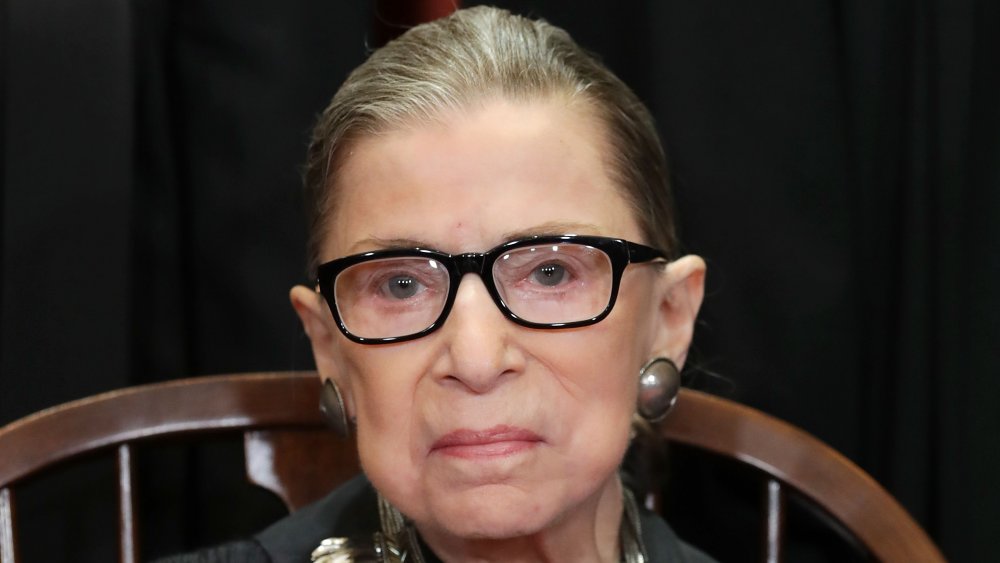 Chip Somodevilla/Getty Images
Supreme Court Justice Ruth Bader Ginsburg is iconic for many reasons, not the least of which is her incredible work ethic and her dedication to justice. The trailblazer was just the second woman to be appointed to the Supreme Court (per Biography), and it's a position she took seriously, refusing to retire even after five bouts with cancer.
"I have often said I would remain a member of the Court as long as I can do the job full steam," she said in a statement in July 2020, just two months before her death (via BBC). "I remain fully able to do that."
The last year of her life was filled with challenges, but Ginsburg kept working. In August 2019, she underwent radiation therapy after a malignant tumor was found on her pancreas. By the end of the month, the treatment was announced to have been successful (via USA Today).
Ruth Bader Ginsburg remained busy in the months leading up to her death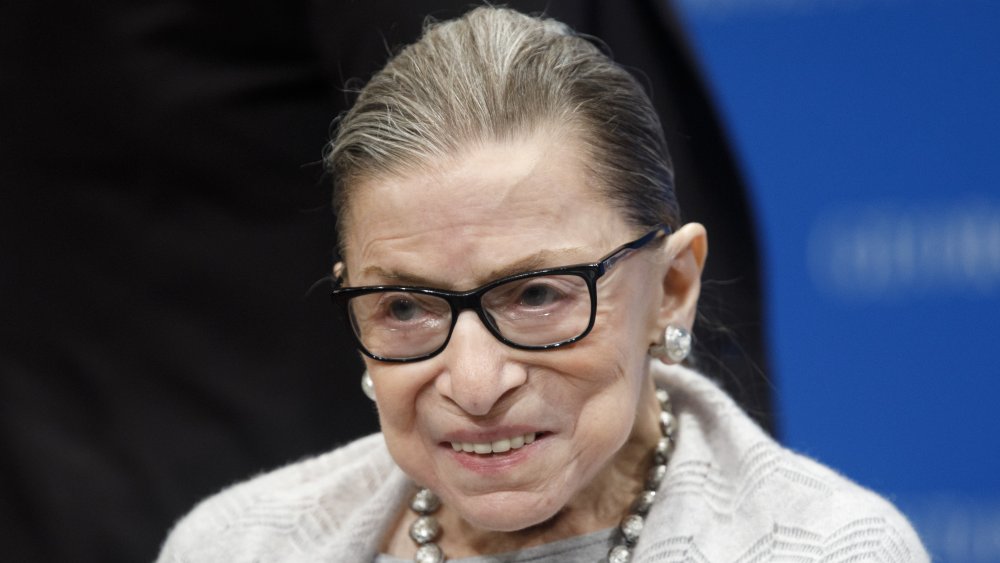 Tom Brenner/Getty Images
In September 2019, 12 months before her death, Ginsburg made a number of appearances. Per SCOTUS Map, her appearances that month included headlining the 2019 Lillian Parker Wallace Lecture, accepting an award at the 27th annual Action for Cancer Awareness Awards luncheon, and speaking at a dinner honoring Professor Emeritus Herman Schwartz at the American University Washington College of Law.
The next few months were similarly busy for Ginsburg, filled with speeches and interviews in addition to her Supreme Court duties. In her final year, the Supreme Court issued decisions in dozens of cases, with Ginsburg being the opinion author for five of them (per Ballotpedia).
Ginsburg kept working in spite of her cancer coming back in 2020. She began chemotherapy, and was determined to beat the illness as she had so many times before. Her friend and neighbor, Sanford Greenberg, told People that, even in the final weeks of her life, she was looking towards the future. "She was preparing for the Court's next term and swamped, but it was vintage Ruth— 'Straight ahead. We're going to get this done,'" said Greenberg. "She was making plans to live."
Ruth Bader Ginsburg worked from home in the last months of her life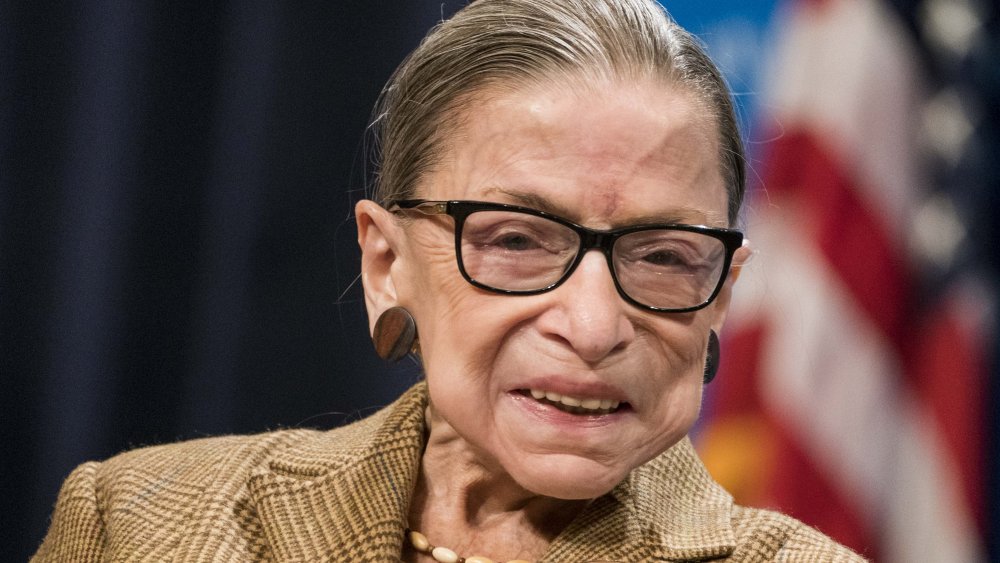 Sarah Silbiger/Getty Images
The last few months of her life were spent in quarantine due to the COVID-19 pandemic, but Ginsburg didn't take a break. Instead, she continued working from her patio, and was kept company by her kids and grandkids. "Ruth didn't think of it as work," said Greenberg. "She always said, this is the most joyous thing I could do."
Ginsburg fought until the end, passing away on September 18 at the age of 87. Even on her deathbed, Ginsburg's concern was for the future. According to her granddaughter, Clara Spera, Ginsburg was worried that the Supreme Court vacancy left by her death would be filled with a conservative judge appointed by President Donald Trump. Some of Ginsburg's last words were a powerful statement about her last wish.
"The last day that Ruth could really talk, she dictated to Clara, 'My most fervent wish is that I not be replaced until a new president is installed,'" said her friend, Nina Totenberg.