This Is Good Bones Star Karen Laine's Secret To Looking Young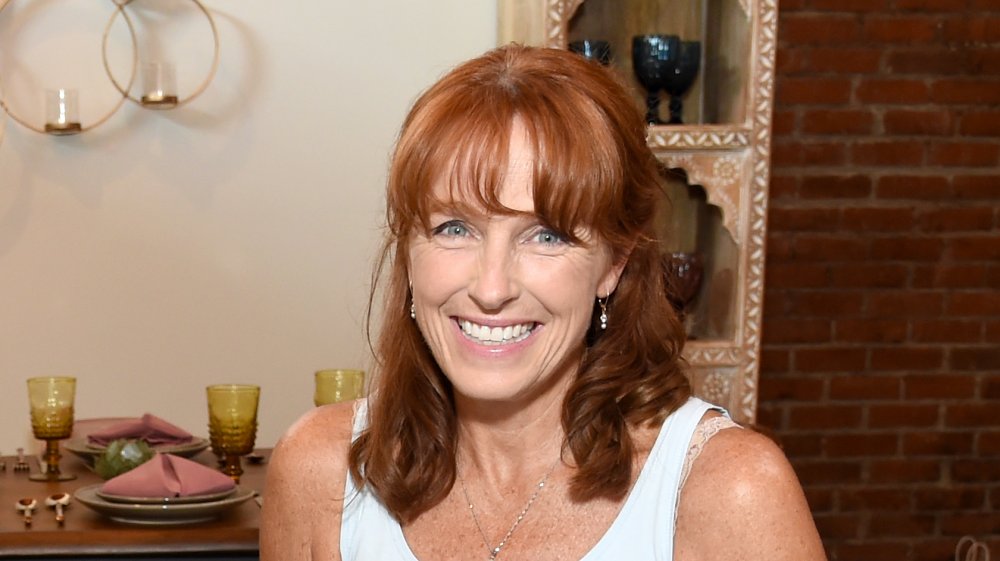 Michael Kovac/Getty Images
Good Bones duo Mina Starsiak and Karen Laine are more than just co-stars and longtime business partners — they're mother and daughter. But looking at the two gorgeous gingers, it's difficult to believe they're not sisters. Laine, who was a lawyer in a previous life, is luminous on camera even in the direst, dustiest home renovation situations. With the show recently renewed for a sixth season, it looks like fans are going to getting a lot more Good Bones in their future, too.
Deadline reports that HGTV has ordered 14 more episodes of the dynamic duo tackling properties in need of more love in their hometown of Indianapolis. The mother-daughter business partners excitedly shared the news on Instagram, writing, "We are so incredibly thankful to all of you for your continued support. We wouldn't be able to do what we love if it wasn't for all of you tuning in to watch every Tuesday!" Season 6 drops in summer 2021. In the meantime, Laine, who is 57 according to Celebpie, has revealed her secret to looking young and fresh no matter what the show throws at her.
Karen Laine understands that beauty is pain
Taking to Twitter, Laine revealed the extent she goes to in order to keep her skin looking picture perfect. Alongside before and after photos, Laine explained, "I get many comments asking what I do to look so young." The Good Bones star revealed that one of her go-to beauty treatments is PRP micro-needling. As Laine advised, the procedure entails blood being drawn out to, "Create platelet-rich plasma, which is then painlessly microneedled into your skin" (although it doesn't look painless). 
The first picture, which shows Laine looking a bit bloodied and raw, was taken immediately after the procedure. The second, the reality star noted, was captured just 36 hours later, but already Laine's skin is glowing and flawless. The procedure was conducted by her son, Dr. William Starsiak, but the proud mother made it clear she wasn't paid to promote his business and, more importantly, her procedure was not done free of charge, either. As she reassured fans, "Otherwise, I couldn't give an honest appraisal. I am a little biased because he's my son, but if you go to him, you will love him."