Andy Cohen Has Thrown A Wrench In Hannah Ferrier's Medication Story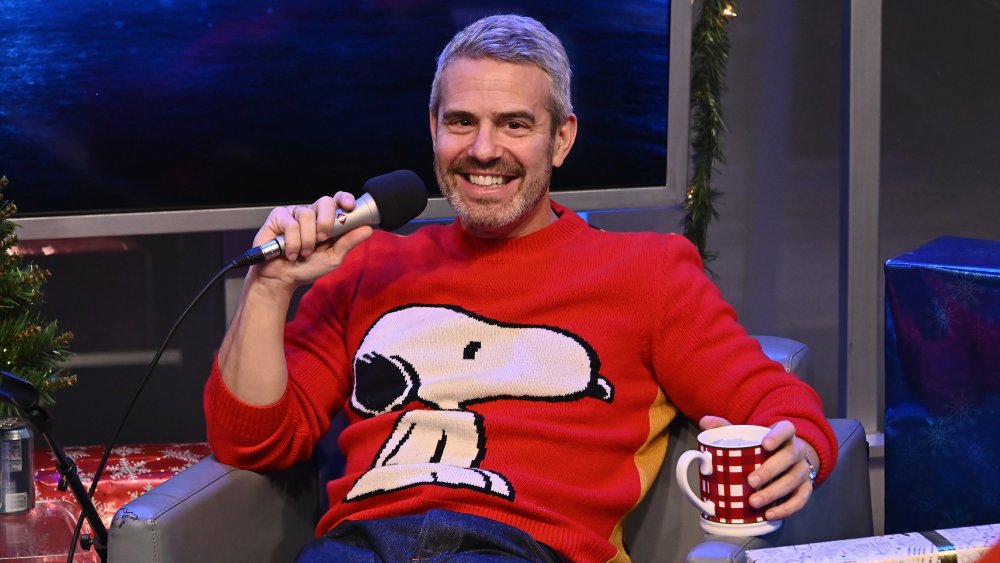 Astrid Stawiarz/Getty Images
Season five of Below Deck Mediterranean was besieged by Hannah Ferrier's now-infamous drug incident. The former reality star was unceremoniously fired by Captain Sandy after she was ratted out for bringing undeclared Valium and a CBD pen onboard. Confusion about the intricacies of maritime law, which was held up as the reason for her dismissal, ensued. Ferrier told Decider at the time she wasn't happy with being represented so badly on camera, arguing, "It's anti-anxiety medication. It's like, it's five milligrams of Valium! It was just disappointing."
Below Deck fans pointed out that stars of the show had been spotted taking other medication, including painkillers, before and didn't suffer the same consequences. But Captain Sandy stood her ground, firmly telling E! News she had "no regrets" about how everything transpired, and reiterating that she had to do her job and follow the letter of the law. When the big moment finally aired, Ferrier took to Twitter to advise that she had "prescribed Valium" and "CBD" only. She even encouraged naysayers to check her prescription as shown. However, it now seems that, maybe, Ferrier doth protest too much.
Did Hannah Ferrier actually have illegal drugs onboard?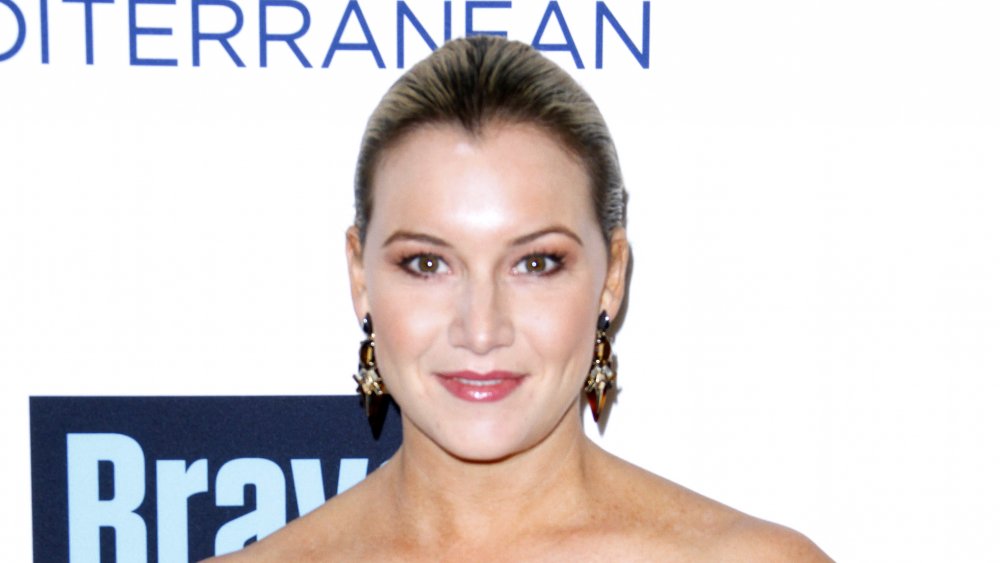 Donna Ward/Getty Images
As CheatSheet reports, during the first part of the Below Deck Med reunion special, host Andy Cohen argued that, following some research conducted by his team, it appears Ferrier did not have a CBD pen onboard. He asked her outright to clarify and the former reality star confirmed, once again, "The cartridge was CBD, yeah." However, Cohen countered, "The vape pen manufacturer has verified that the vape pen in the photo is not a CBD pen. It's a THC pen." Cameras then compared the two pens, with Cohen confirming images showing Ferrier's is the THC variety, not a CBD one. 
Ferrier sat back, looking annoyed, but didn't have a chance to respond just yet, as Bravo producers are saving her big reaction for part two (which airs October 26). It's worth noting Captain Sandy could be in big trouble if it turns out there was marijuana onboard, with first mate Paget Berry explaining to CheatSheet, "If any sort of substances or anything illegal is found onboard a boat, the captain can go to jail, his license, the crew, we could lose our licenses. The boat gets impounded. It's not funny."