The One Word The Bachelor Contestants Aren't Allowed To Use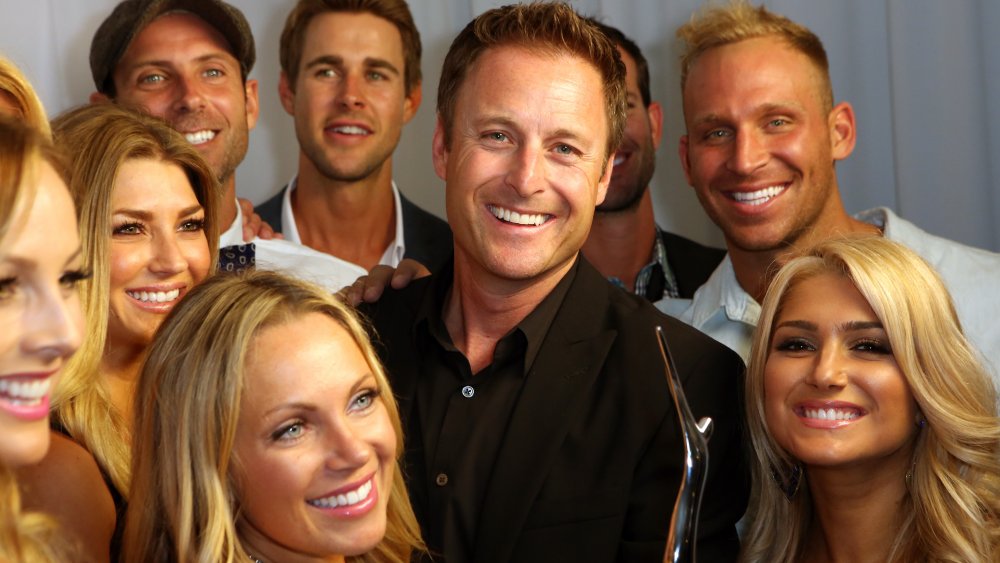 Ari Perilstein/Getty Images
The Bachelor franchise, which comprises numerous spin-offs including The Bachelorette, Bachelor in Paradise, et al, is more than just a TV show at this stage; it's a phenomenon. Although it's impossible to believe it, there was actually a time when the show wasn't on the air. The Bachelor originally debuted back in 2002, and the upcoming season will be its 25th. Regardless of who the titular dreamboat is, or which of his female suitors takes on the Bachelorette mantle after failing to steal his heart, the series is guaranteed to dominate the national conversation.
The Bachelor has dodged accusations of being scripted and overly produced for years but, as Page Six argued in an exposé, the contestants emerge relatively unscathed, all things considered, because regardless of how the season goes for them, guaranteed careers as influencers or even reality stars elsewhere await them. Even so, there are some fairly strict rules that Bachelor contestants have to follow and the banning of one particular word might be the weirdest one.  

It's a journey. It's only ever a journey
Long-time reality show fans will recognize the word "process" as one that comes up again and again as contestants try to work through the madness of their situation. You won't ever hear it on The Bachelor, however. As Bachelorette contestant turned Bachelor Sean Lowe, who first appeared on Emily Maynard's season before transitioning to his own, eventually marrying Catherine Giudici, explained in an interview with Glamour, producers are very particular about the words contestants use to discuss their experience on the show.
Lowe revealed, "Any time you call it a process, they will make you re-tape it and say 'journey.'" Obviously, the word "process" can be used in other contexts such as, "I'm trying to process why this man doesn't want to marry me after five minutes" but describing the situation itself thusly will not do. "Journey" sounds more romantic, which is fitting for a reality show filled with gorgeous people looking for love. To be fair, what these poor things have to endure on The Bachelor would be considered more of a journey than a process; it takes a while, is strenuous, exhausting, and hopefully leads somewhere wonderful.