What Ariana Grande's Motive Lyrics Really Mean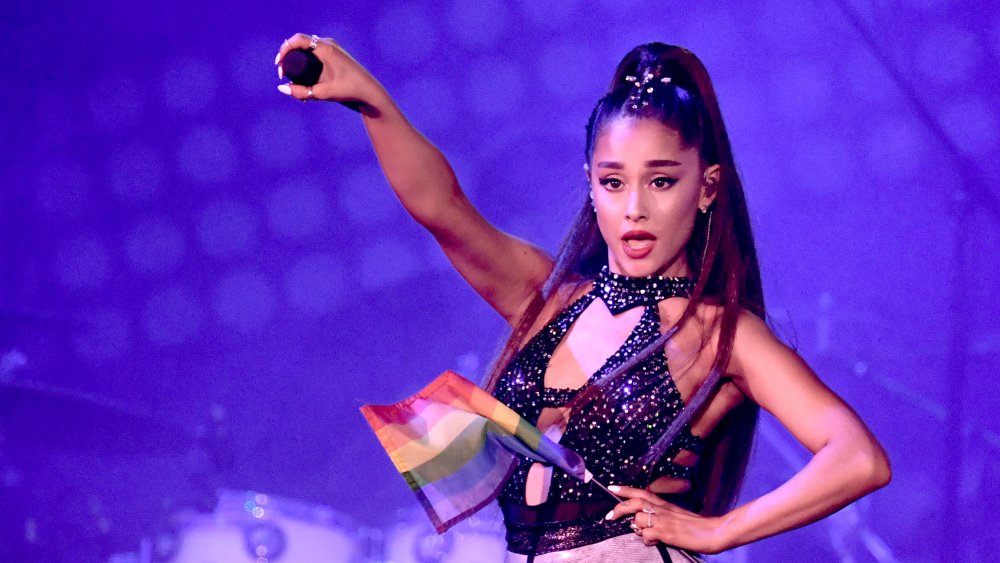 Kevin Winter/Getty Images
Ariana Grande's highly-anticipated, sixth studio album, Positions, which the pop star teased in mid-October would be out by the end of the month, is here because she's nothing if not true to her word, even during a global pandemic. A mixture of love songs, tracks about sex, and musings about Grande's life and how the public views her, the singer's latest is a remarkably honest, mature offering that also makes time for the fun bops we've come to expect from her.
Grande collaborates with Ty Dolla $ign and The Weeknd on a couple tracks ("Safety Net" and "Off the Table," respectively) but it's her duet with female rapper Doja Cat that's generating worldwide headlines. "Motive" is a funky, upbeat track laid over an irresistible beat that will definitely get stuck in your head. It's also the kind of female empowerment banger that Grande seems to churn out in her sleep.
Motive is about owning your power as a woman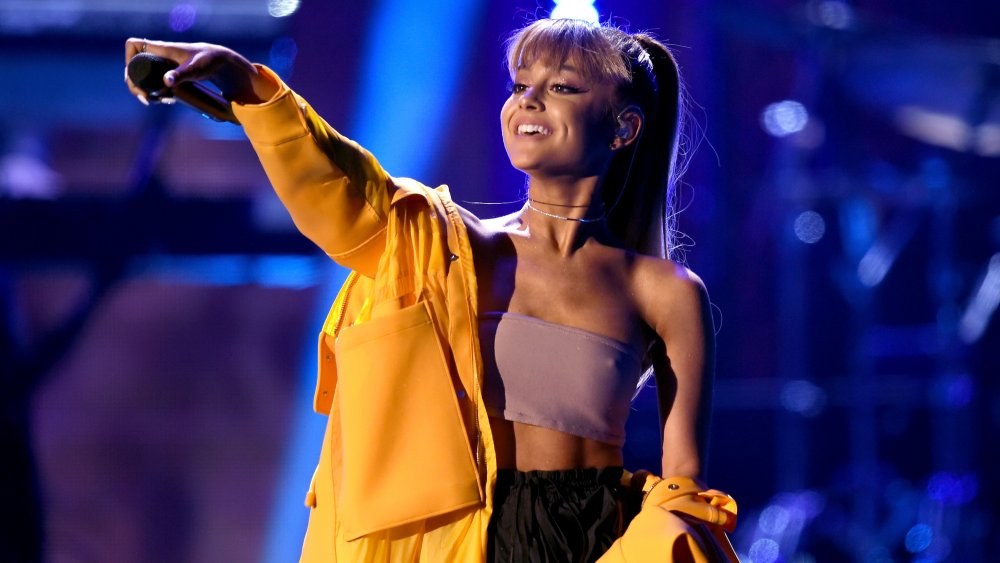 Kevin Winter/Getty Images
As Vulture argues, Positions is a raunchy album and although "Motive" isn't less explicit than some of the other tracks, it's similarly themed. The song finds Grande and Doja Cat wondering about a prospective lover, with Grande questioning at the outset, "Tell me why I get this feeling / That you really wanna turn me." The two ladies then spend the song trying to work out his well, motive for wanting to be with them.
However, some responsibility is also taken for their part in this whole dance, with Grande revealing, "I admit it's exciting / Parts of me kinda like it." She finally decides that the motive is pure enough that the two can proceed, if somewhat cautiously. It's a proper feminist anthem, with Doja Cat stating, "Did you want a trophy or you wanna sport me, baby?" while Grande warns, "I could call bull***t all from a mile away."
The song was a labor of love for Ariana Grande and Doja Cat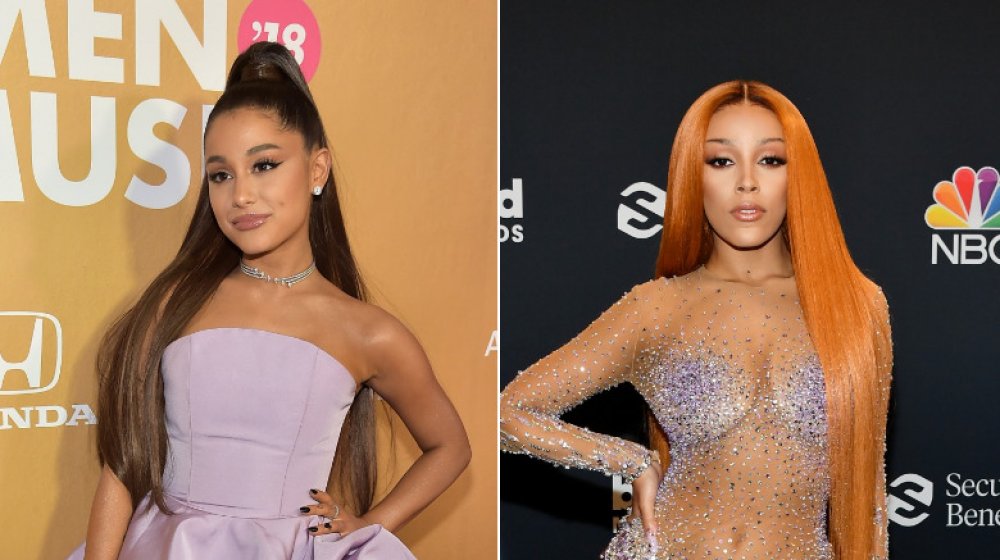 Theo Wargo, Amy Sussman/bbma2020/Getty Images
"Motive" has been a long time coming, with Grande revealing back in May that she and Doja Cat had teamed up. "We did this song together towards the end of last year, and I love it so much. I remember when I first wrote it and sent it to her, she was in the shower, and she was like, 'B***h, I love this. I'm in the shower,'" she told Genius. It only took the "Say So" hit-maker until the following morning to come up with her verse for the track, calling Grande back excitedly. 
Doja Cat was a bit too excited, in fact. As Grande recalled, "She was twerking to it, and her hair was falling off. She twerked so hard that her wig fully flew off." Grande gave her collaborator free rein to do whatever she wanted on the song, "And so she just goes off on it, and it's so much fun, and I love it." Clearly, these two work really well together.