The CMA Awards Tribute That Had Everyone Reaching For The Tissues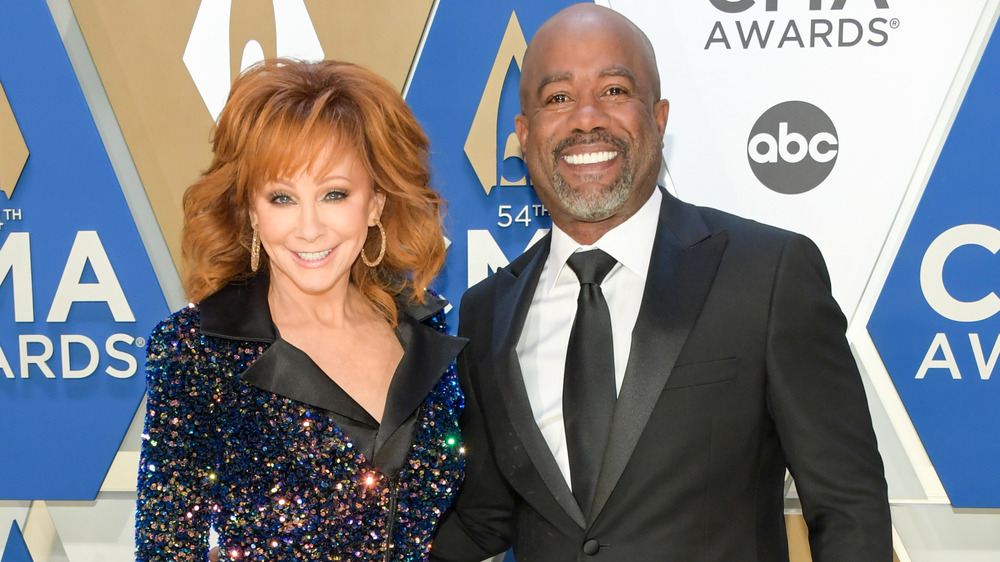 Jason Kempin/Getty Images
The 2020 CMA Awards show on Wednesday was bound to be an emotional night. For one thing, the ceremony replaced its usually elbow-room-packed audience with a socially-distanced crowd (via Just Jared). A number of performers, including Lady A and Rascal Flatts, who would otherwise have been front and center at the show had to bow out because they or a family member had tested positive for COVID-19. 
But even without the shadow of the coronavirus hanging over the awards show, there were still memorable poignant moments. The show opened with a tribute to the late great Charlie Daniels by the surviving members of his band, who performed a spirited rendition of his violin-bow-shredding mega hit, "The Devil Went Down to Georgia." 
Another highlight was a duet by the show's hosts, Reba McEntire and Darius Rucker. They honored country legend Mac Davis, who passed away this past September (per The Washington Post), with a cover of one of his most famous numbers, "In the Ghetto." 
Reba and Darius had a tear-jerking moment at the CMA Awards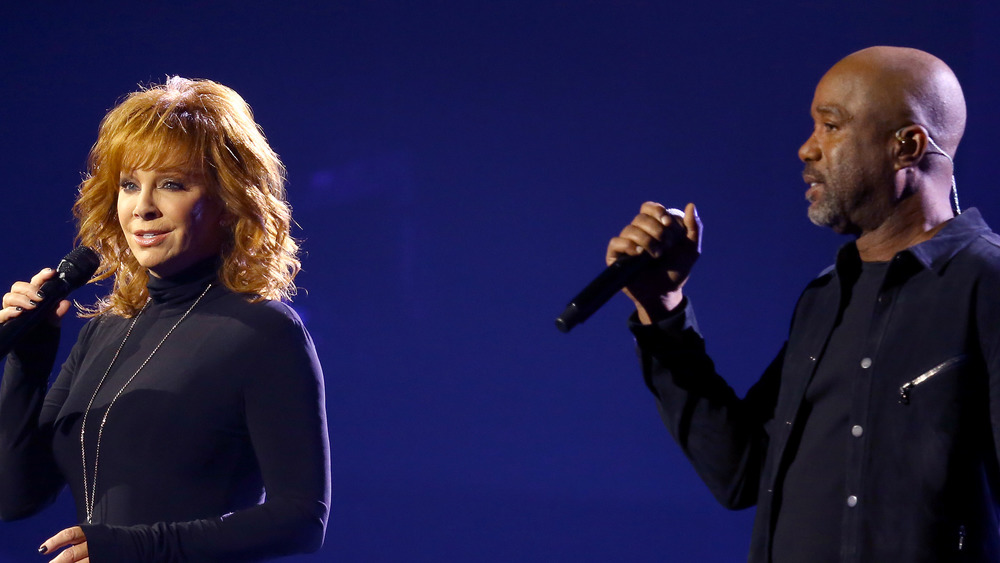 Terry Wyatt/Getty Images
The show marked the debut of the duo's rendition, which will be available for download at 11:00 p.m. EST (via Billboard). "In the Ghetto," which was made famous by Elvis Presley, tells the story of a young man, poor from birth, with no chance to escape his environment. He eventually turns to crime in desperation and is shot dead (per AZLyrics). The song urges listeners not to turn a blind eye to poverty.
Fans quickly showed their love for the number on Twitter. Among the rave reviews commenters said everything from "I love that song and really enjoyed their performance! Songs like In The Ghetto will love forever! RIP Mac Davis....what a talent!!" and "So good. So so so good. Teared up." Others chimed in, not only pleased with the performance, but the feelings it induced, "#emotion ty for a great remembrance of Mac Davis." Somewhere, Mr. Davis is surely agreeing.