The 2020 CMA Entertainer Of The Year Lineup Is Long Overdue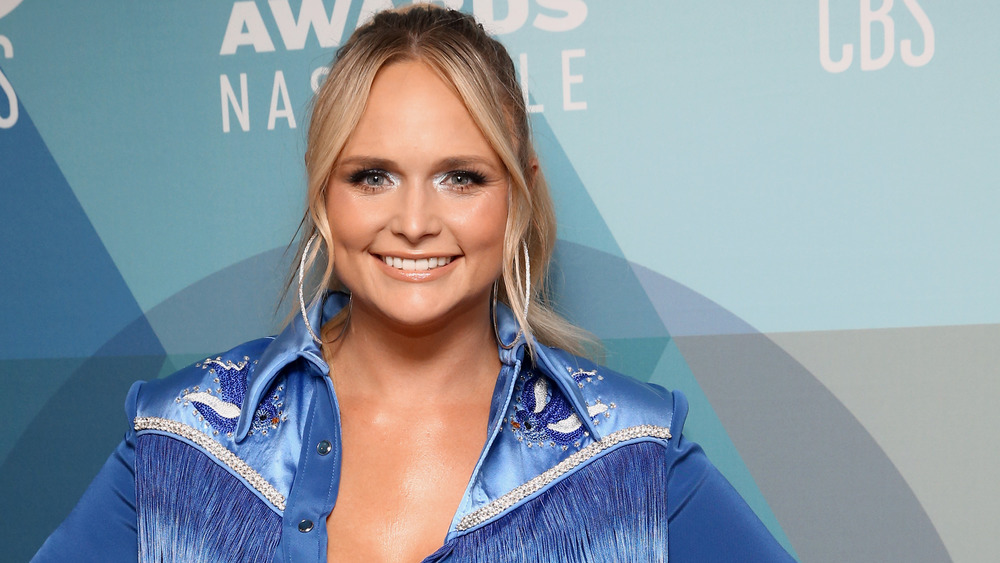 Terry Wyatt/acma2020/Getty Images
The 2020 CMA Awards are a time to honor the brightest stars in country music, from established legends to promising newcomers. Male and female vocalists, groups, and duos all get their chance at recognition, as do musicians, music videos, albums, songs, singles, and new artists (per CMA). But one of the most anticipated awards of the night is always the CMA Entertainer of the Year, a standard category since 1967, according to The Boot, when the late Eddy Arnold took the honor. The award acknowledges the individual who made the biggest impact on the country music industry that year, and it cements the winner's place as a true blue legend.
This year, as in the past, it's a tight race between a group of worthy musicians: Miranda Lambert, Eric Church, Luke Combs, Carrie Underwood, and Keith Urban. All except Combs are past nominees, but Urban is the only one who has actually brought home the title (twice, per The Boot); but this year's batch of nominees is notable for a much more significant reason.
This hasn't happened at the CMAs in 20 years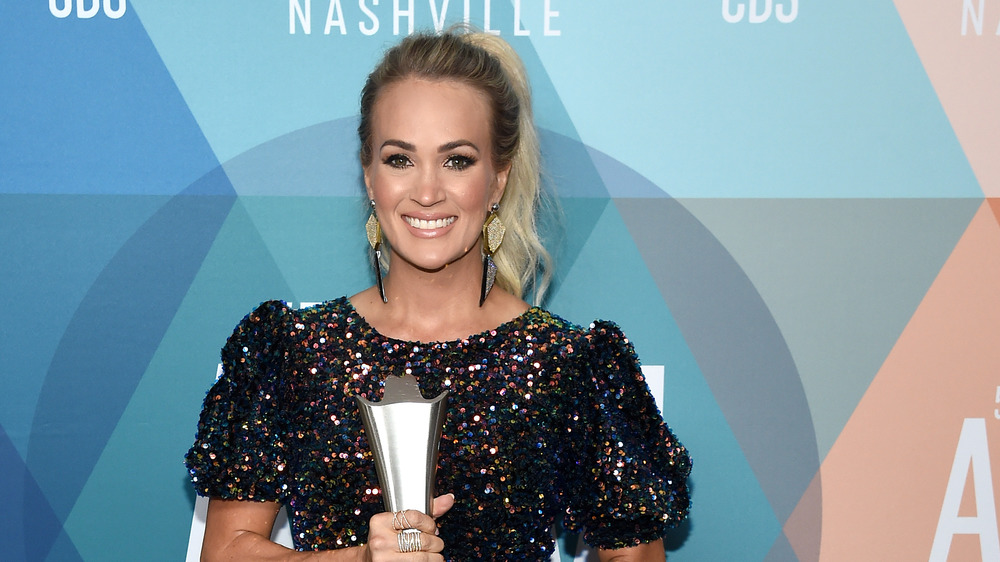 John Shearer/acma2020/Getty Images
For the first time in 20 years, more than one individual woman has been nominated in the Entertainer of the Year category (as confirmed by CMA). It first happened back in 1974, when Loretta Lynn went up against Olivia Newton-John. In 1978 and '79, Crystal "Don't It Make My Brown Eyes Blue" Gayle competed against first Dolly Parton, then Barbara Mandrell. The mid-80s saw female country stars The Judds and Reba McEntire nominated in the category at the same time, but two women haven't been up for the award together since 2000, when Faith Hill and the (then Dixie) Chicks were nominees. (Yes, you could argue that 2010's nominees included Miranda Lambert and Lady A, but let's not forget that the "Lady" consists of two men and one woman.)
It's also significant to note that in the awards show's 53-year history, only nine women have ever won Entertainer of the Year: Loretta Lynn, Dolly Parton, Barbara Mandrell (twice), Reba McEntire, Shania Twain, the Chicks, and Taylor Swift (twice). In a year that has seen the nation's first female vice-president elect, it would be nice to see another notch on the girls' side.