Carrie Underwood's Wink At The CMAs Has Everyone Talking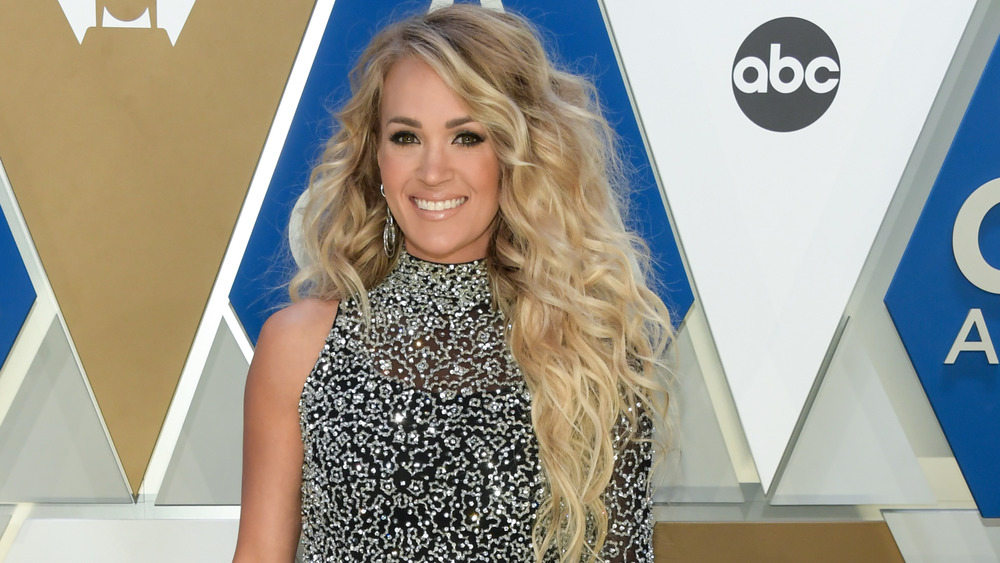 Jason Kempin/Getty Images
The CMA Awards are one of country music's most anticipated nights, but this being 2020, it figures that not even an awards show would be safe from unexpected twists and controversy this year. While there were plenty of great performances, heartfelt speeches, and tributes to legendary musicians who passed away over the past 12 months, these didn't get nearly as much buzz as other show highlights. For instance, there was plenty of eyebrow-raising over the fact that no one in the audience or on stage was wearing a mask. Radio host Bobby Bones caused a stir when he gave a shoutout to his fiancée Caitlin Parker. And then there was "The Bones" singer Maren Morris' daring outfit, which seemed more appropriate for an intimate bedroom scene than an awards show.
Now tongues are wagging about what Carrie Underwood did right after the final award of the night was announced.
Was Carrie Underwood's wink a shout-out or a shrug?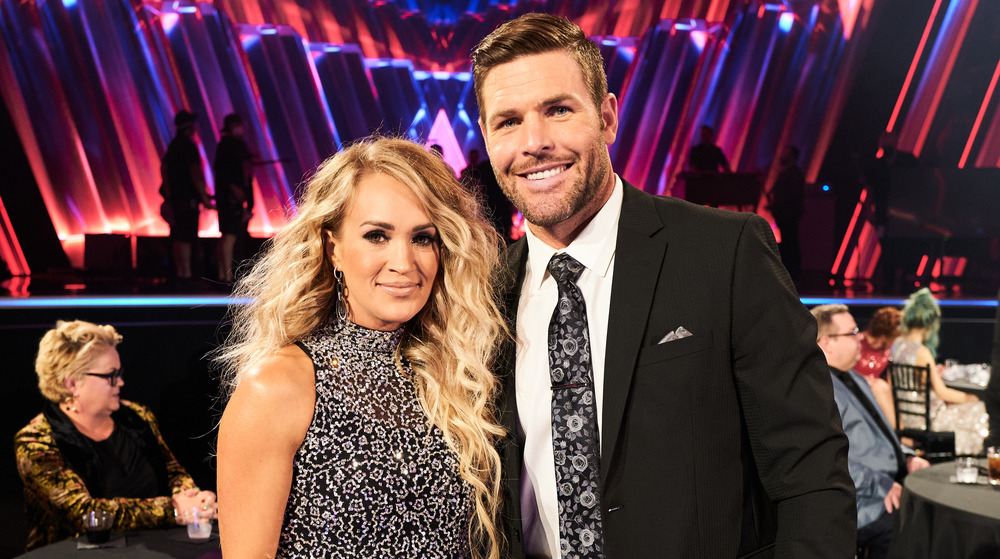 John Shearer/Getty Images
Underwood was one of the five nominees for the coveted Entertainer of the Year award, the equivalent of the Best Picture winner at the Academy Awards. She was up against Miranda Lambert — the first time in a decade that two women were on the ballot for this honor — along with Eric Church, Keith Urban, and Luke Combs. Fans were hoping that one of the two ladies would help break the streak of this male-dominated category.
But when the envelope was opened, Church's name was inside. As he approached the stage to receive the award, the camera cut to a close-up of Underwood, who gave a mysterious but distinct wink. As one fan page posted to Twitter, "I know this wink wasn't directed at us (or perhaps it was) but I find it very reassuring. We love you @carrieunderwood and you deserve this award so bad that I believe it will still happen one day! #CU4EOTY"
Speculation immediately flew among her followers about what that enigmatic gesture meant. Was she paying tribute to the winner? Or was she subtly showing how she felt about being snubbed for the category for the third time? 
Twitter theories about Winkgate abound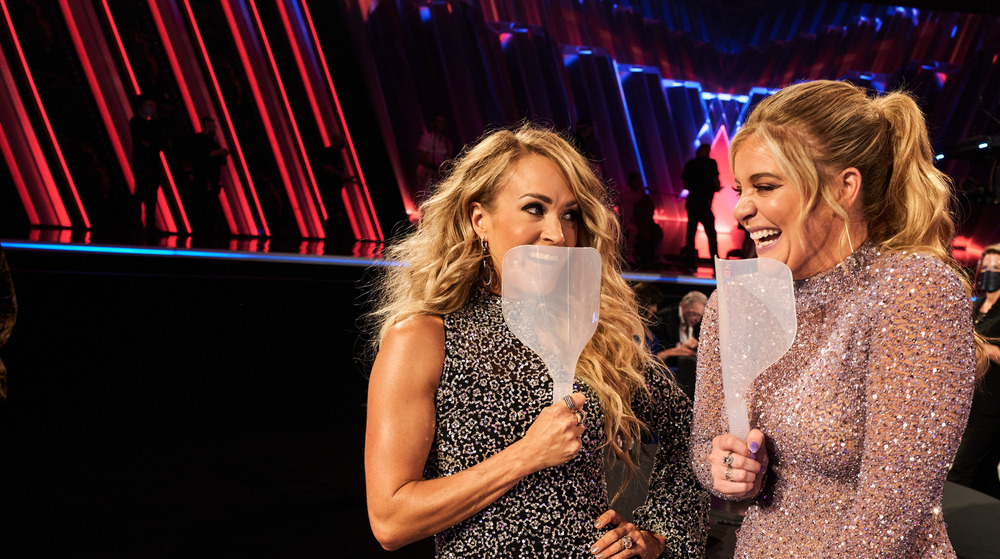 John Shearer/Getty Images
Fans shared their thoughts. "I saw Carrie give that sly wink, like 'It doesn't matter' HELL YES! IT MATTERS! Nobody puts on a show like Carrie. It's outrageous," one tweet said. Another remarked, "In my head that wink was directed at Miranda, saying 'we don't have to take this bull**** anymore.'" One superfan read it as a signal of courage: "She's saying 'I'm going to get this award one of these days' ... 'i'm going to come back stronger than ever before and then we will win Entertainer at the CMA.'"
Not everyone saw bitterness in the gesture. "I didn't see it that way at all! When it was announced she looked as genuinely happy in her own way as Luke did. I feel this wink was a little grin in a way," a Carrie fan tweeted. Yet another wondered if she were nodding to her husband, Mike Fisher. Other followers speculated that perhaps it was just a reaction to her false eyelashes coming unglued.
As for the winker herself? She's keeping quiet for now.