The Truth About Mario Lopez's Marriage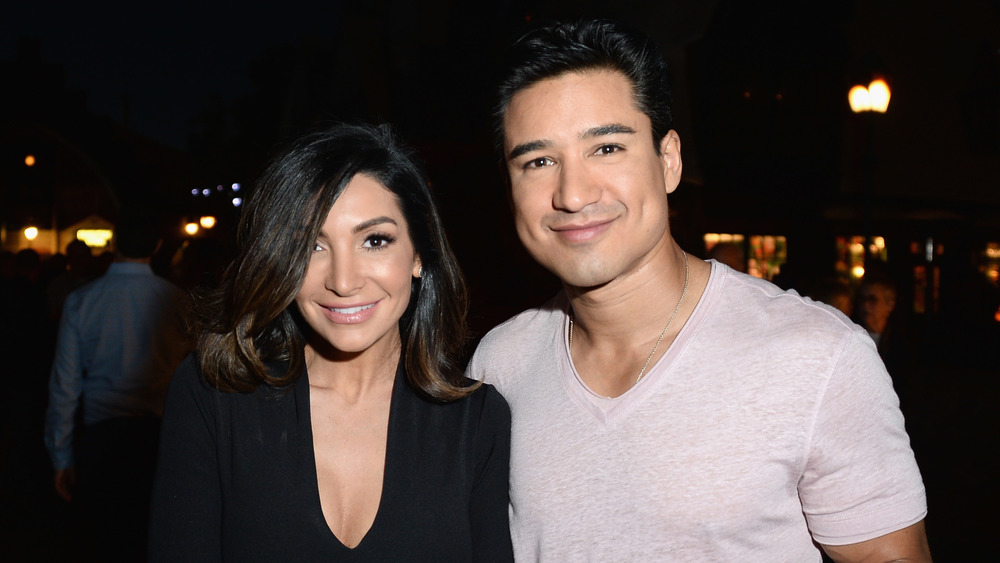 Matt Winkelmeyer/Getty Images
Extra host Mario Lopez and wife Courtney have what appears from the outside to be a picture-perfect relationship. As co-hosts of iHeart Radio's On with Mario Lopez, they also prove that working together isn't always a recipe for disaster. The Saved by the Bell star recently revealed the particulars of his unsuccessful first marriage, in memoir Just Between Us, including how he cheated on then-wife Ali Landry during his bachelor party and had reservations even before that but felt their plans were too set in stone to cancel the wedding (via Cheat Sheet).

Thankfully, the second time's definitely the charm as Lopez appears to be deliriously happy with his current wife, whose maiden name is Courtney Laine Mazza. The two met all the way back in 2008 and dated long distance for a while before taking a chance and moving in together. These days, as fans of the couple will know, their so-called "Casa Lopez" is filled with love and laughter.
Mario Lopez got married in Mexico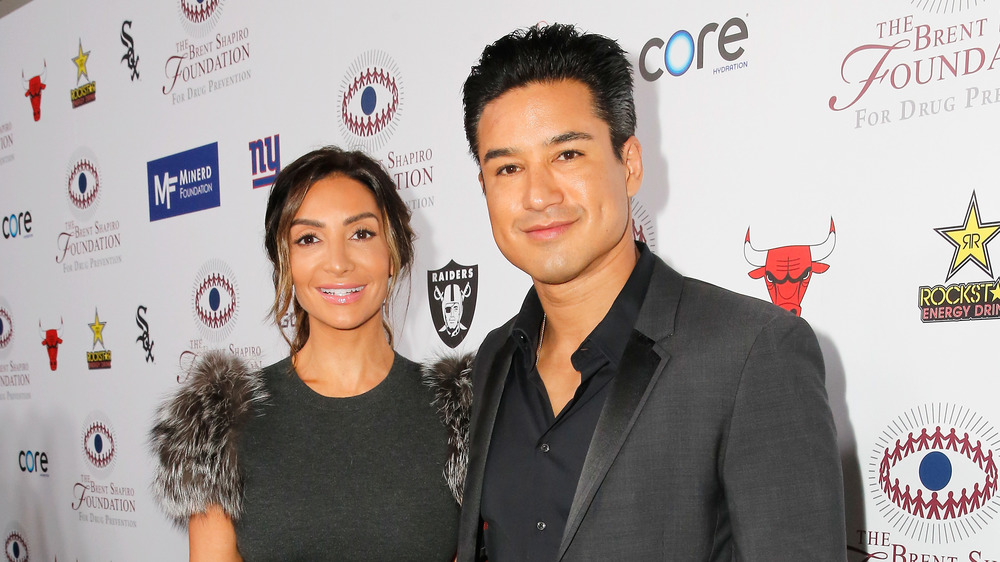 Rachel Murray/Getty Images
As E! News reported at the time, the happy couple tied the knot in 2012 in Punta Mita, Mexico, surrounded by friends and family and with daughter Gia, then two years old, acting as their flower girl. Among the guests were Eva Longoria, of Desperate Housewives fame. Cake Boss's Buddy Valastro crafted their multilayered chocolate and red velvet wedding cake, which was organized by Mazza as part of her duties with food and flowers (her husband, meanwhile, took care of the entertainment).
Lopez reportedly described his bride as "a little Italian princess," during an appearance on The Ellen DeGeneres Show, while also confirming Gia did an "awesome" job on the day. TLC special Mario & Courtney's Wedding Fiesta detailed everything that went into their special event. According to Inside Weddings, the Extra host actually proposed to his bride in Mexico too, during a family vacation. "I wouldn't change a thing!" he gushed. 
Casa Lopez is filled with positive energy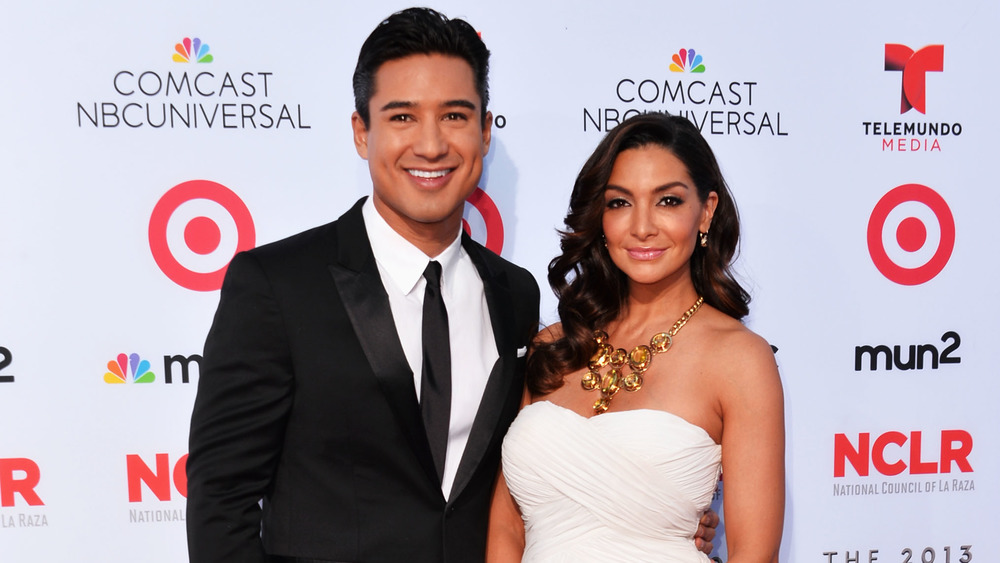 Alberto E. Rodriguez/Getty Images
The couple have three children total, with sons Dominic and Santino following Gia in quick succession. As far as the Saved by the Bell star is concerned, however, three might not be enough. "I always told her [Mazza] I'd like to keep going if it was up to me, but I'm not the one having them," he told Us Weekly. Lopez doubled down on his comments with the publication the following year, telling Us the couple was spending so much time together thanks to the COVID-19 pandemic that, "If we don't get a quarantine baby out of this, I'm going to be surprised."
He did admit, however, that there's already a lot of energy to deal with at home with three kids. On how the long-time couple keeps the magic alive, Lopez explained to Closer simply, "I always spoil her. I don't have to wait for a holiday. Just taking care of her, with little surprises and all that stuff."