Christina Anstead Shares Her Top Lessons From 2020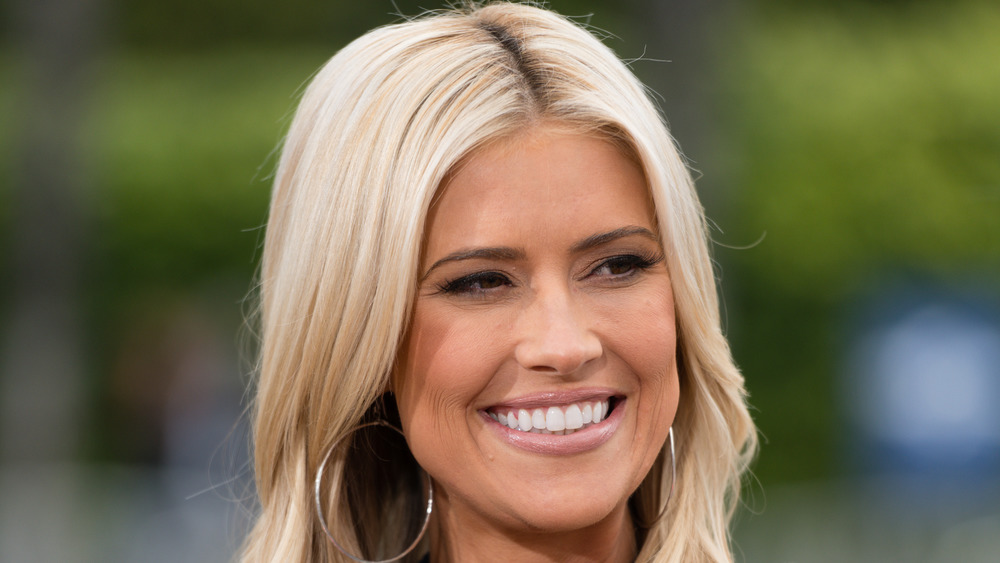 Noel Vasquez/Getty Images
It has been quite a year for Flip or Flop's Christina Anstead. Most shockingly, the reality star announced in September she was splitting up with her husband Ant after less than two years of marriage. Then, it seemed he was struggling to move on, while she flourished — which prompted Anstead to share a brutally honest Instagram post about how things aren't always as they seem. There's also the fact that the ex of the mom of three, Tarek El Moussa, recently got engaged to Selling Sunset's Heather Rae Young.
All in all, it cannot come as a huge surprise that the real estate guru learned a lot in 2020. To put everything she's been through into perspective, Anstead took to Instagram again to share her thoughts as we approach the end of what has been a very challenging year for most.
As a caption to a selfie that features Anstead enjoying a cocktail with a gorgeous beach as a backdrop, the newly mom writes, "2020 definitely is not at all what I imagined it to be — not even close — but I also think there are soooo many lessons in all of this madness."
So what did Anstead take away from the "madness?"
Christina Anstead is getting to know herself better post-split with Ant
Anstead's raw and honest post (she's been keeping things real all year — even talking about mom shaming) goes on with this confession: "I've been finding time to get to know myself more in the quiet. It can be isolating but it's also helped me begin to heal and get less uncomfortable in 'the void.'"
The Christina on the Coast star goes on to say, "What I'm finding too is a lot of us have so much but aren't truly fulfilled... I've felt this way too and while I want to slap myself sometimes for being so ungrateful it's true and we can't deny truth. If you feel this way too why do you think this is??" Of course, fans will know that Anstead leads a very lavish lifestyle given her immense success on TV. But apparently, she wants more — and she isn't talking about money.
"A project I'm working on next year is going to be exploring this much deeper," Anstead writes to wrap up her post, adding, "Spiritual healing has been my passion for years so I'm looking forward to diving in deep. Despite a lot of crap there have been some really magical times — like this view."
Here's wishing Anstead a fulfilling journey ahead.