What 'Gold Rush' Lyrics From Taylor Swift Really Mean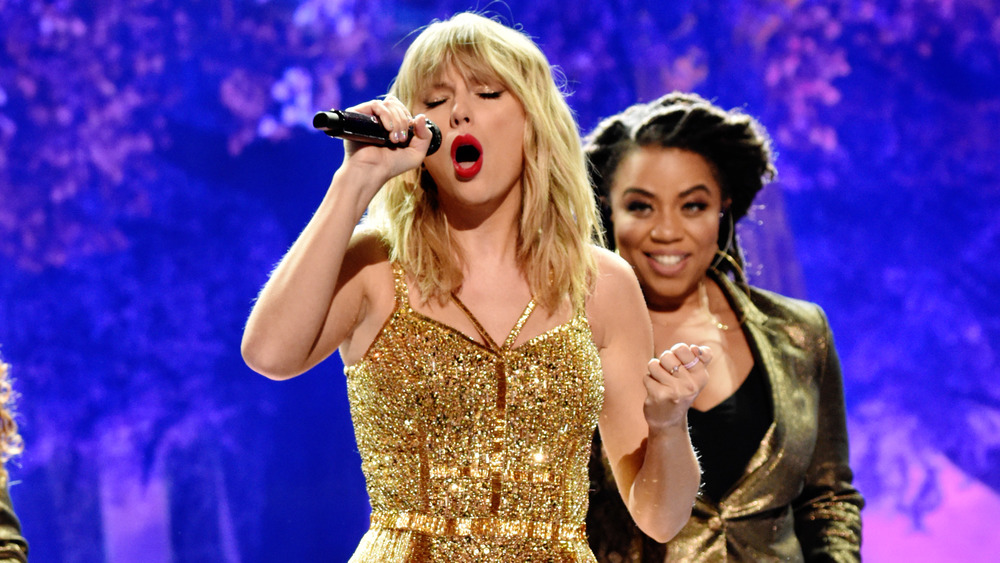 John Shearer/ama2019/Getty Images
"Gold rush" is quickly becoming a fan favorite off of Taylor Swift's ninth studio album, evermore. The track has a cinematic feel and shows some more of Swift's storytelling chops. It's definitely still fun and poppy, but there is an undercurrent about it that has really captivated fans.
The ethereal feel of this particular track is one that Swift's fans are definitely on board with. As for the lyrics, they tell the story of what it's like to be momentarily consumed by someone, only to realize it would never work out in all practicality.
Fans feel like "gold rush" is reminiscent of another Swift era, but can't agree on which one. Some feel call backs to Red. Others say it has more of a 1989 vibe. While that argument goes on, other Swifties are looking at the lyrics and trying to figure out if this reflective album's third track is actually about one of Swift's famous exes.
Taylor Swift has already talked about the concept behind this track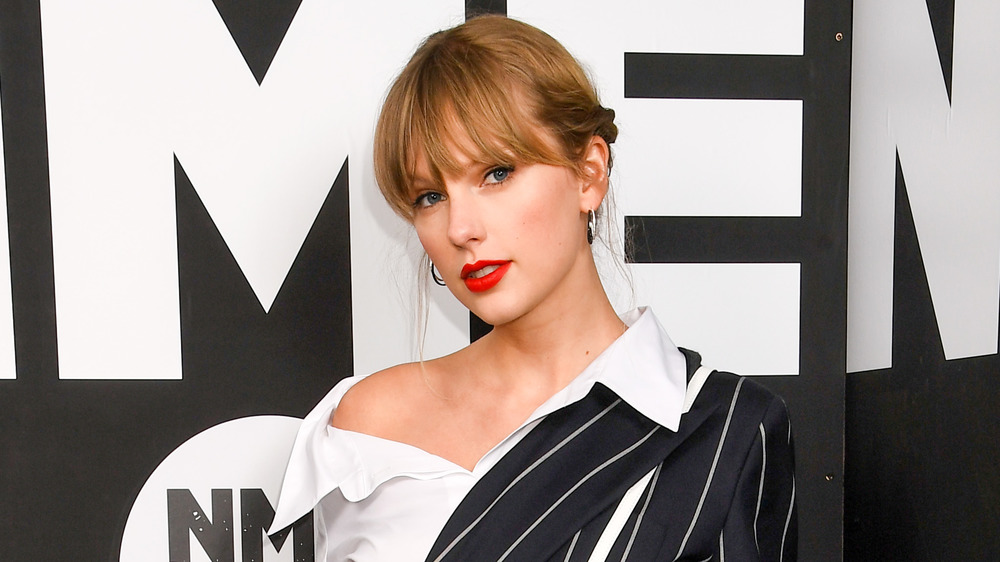 Dave J Hogan/Getty Images
In a YouTube live session celebrating the release of evermore with fans, Taylor Swift gave some insight into each track. She noted that this is collaborator Jack Antonoff's favorite track off the album.
"Jack's favorite is 'gold rush,'" she shared. "Which takes place inside a single daydream where you get lost in thought for a minute and then snap out of it."
The chorus gets right to that point. Swif sings, "But I don't like a gold rush, gold rush / I don't like anticipatin' my face in a red flush / I don't like that anyone would die to feel your touch / Everybody wants you / Everybody wonders what it would be like to love you."
"Walk past, quick brush / I don't like slow motion, double vision in rose blush / I don't like that falling feels like flying 'til the bone crush / Everybody wants you / But I don't like a gold rush."
And while we're on lyrics, fans caught Swift saying "folklore" on this song, and immediately loved the newest connection between her different projects.
One of Taylor Swift's famous exes came to mind for some fans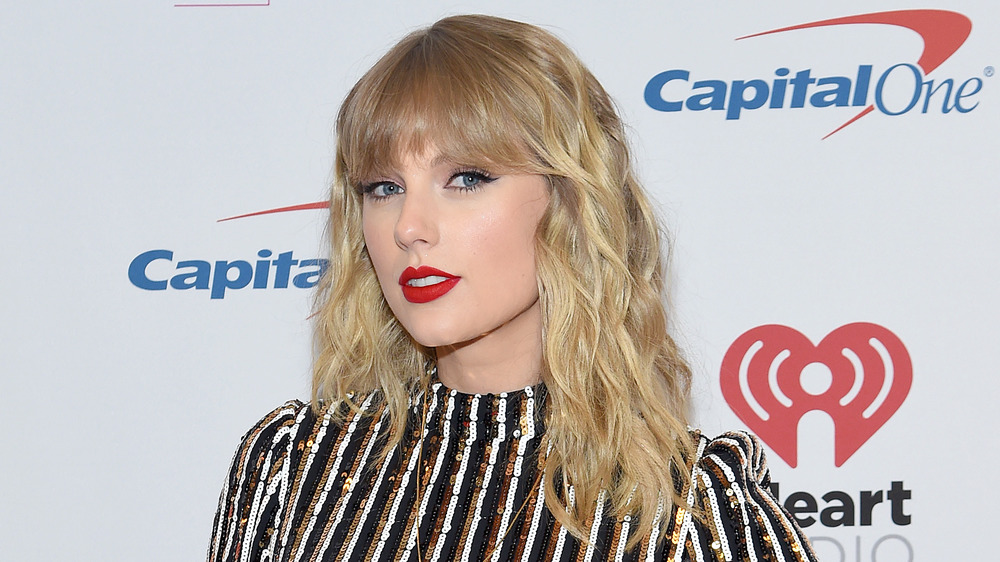 Jamie Mccarthy/Getty Images
You can't blame Swifties for looking for a connection to one of Taylor Swift's famous exes. After all, not wanting to be with someone because everyone else wants them? Sounds like dating in Hollywood — a trend Swift has tried to back away from with her relationship with Joe Alwyn. While she may have met Alwyn at the Met Gala in 2016 (per Elle), the two have worked hard to keep their dating life under wraps.
At any rate, many Swifties suspect the biting lyrics on the magical track might take aim at Harry Styles. Earlier this year, Harry released a track called "Golden." Logically, "gold rush" would be a thematic answer. 
Some careful fans have also pointed to the line, "I see me padding across your wooden floors / With my Eagles T-shirt hanging from the door" and connected it to a 2014 tweet from the Philadelphia Eagles. The tweet shares a photo of Harry with an Eagles jersey.
Is it another Swift easter egg or a Swiftie fabrication? We'll be discussing it forever, so pick your side.