Tina Fey Reveals How She Heroically Helped Save A Man's Life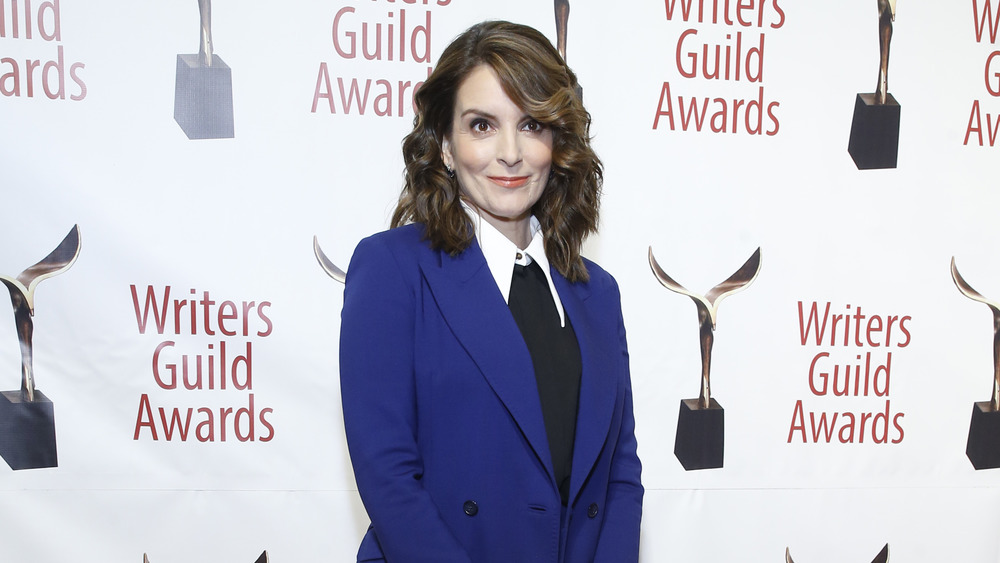 John Lamparski/Getty Images
As much as celebrities try to convince us that they're regular people just like us, it's hard to believe when they keep being literal heroes. According to this Insider article, Leonardo DiCaprio allegedly saved a man who was drowning; Danny Trejo saved a baby from an overturned car; Benedict Cumberbatch saved a cyclist from being mugged — the list goes on. Well, we can add comedian Tina Fey to this list of real life heroes.
On an episode The Tonight Show this past week, the 30 Rock star told host Jimmy Fallon that a few months into the beginning of the coronavirus pandemic, she and her family rented a house outside of Manhattan as a way to get space from the city. She explained that she and her family were excited to have a yard that allowed them to be outside "without a whole protocol." 
"The first morning we were there, I was standing and we were looking down at the Hudson River, it's so pretty. I'm standing there with my coffee, and I hear something going 'Help! Help!'" She jokes that she couldn't tell what the sound was, and wondering if it was a bird. Fey called upon her husband and older daughter to see if they could also hear it, which eventually led them to decide to call the cops (via E! Online).
Tina Fey has great advice to stay safe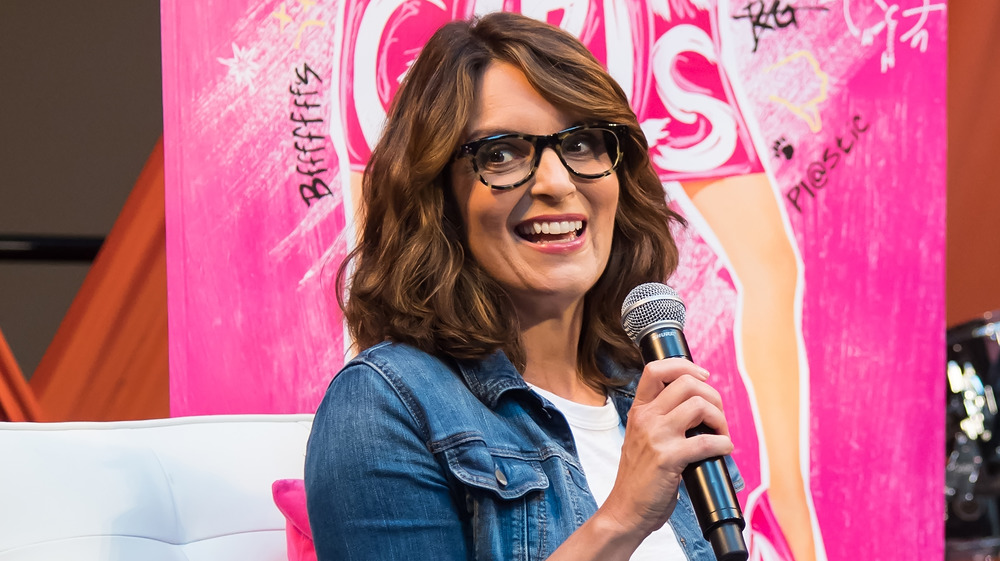 Gilbert Carrasquillo/Getty Images
Fey tells Fallon that it wasn't until a few hours later that she learned the noise had, in fact, been a person calling out for help, and that he had flipped his kayak over into the Hudson River. He apparently had been floating through the river, no oar, nearly "a mile away north." It was at this point that Fallon exclaimed, "Tina! You saved a man's life!" In response, she joked and encouraged people to "never kayak," especially not in the Hudson. "That's not like a stream. It's like a rat toilet!" (via YouTube).
Fey and Fallon joke that this is the best time to segue into speaking about her new Pixar movie, Soul, as the "lesson learned" from this scenario is understanding the "value of life." She voices a trapped soul alongside Jamie Foxx, who plays a jazz pianist whose own soul gets separated from his body after an accident (via IMDb).