The Awesome Early Christmas Gift Lizzo Gave Her Mom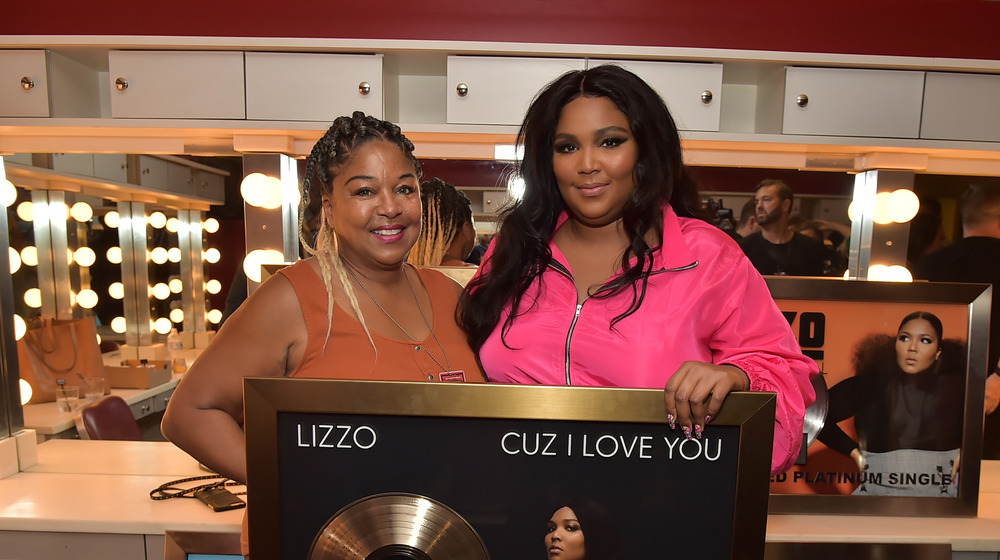 Theo Wargo/Getty Images
Yes, your mom will love that sweater and the DVD collection of The Crown you're wrapping up for her at the moment, but you might want to stop her from hearing Lizzo's news if you don't want to feel like a cheapskate. The singer just announced on her Instagram feed feed that she gave her mom an early Christmas gift that would be hard for anyone to top. 
True, celebs are no strangers to lavish gift-giving. As Livingly reports, some of the more memorable examples of fabulous presents include the $100K diamond necklace Cardi B and Offset gave their daughter, Kulture (who's all of 2 years old); the mini Louis Vuitton bags Kim Kardashian gave to all the girls in the family; and the two baby kangaroos that Luke Bryan gifted to wife Caroline for their farm. 
Some presents are more unusual than extravagant, as reported by The Cut: a gigantic wheel of cheese given to Chrissy Teigen by hubs John Legend; the high-tech Toto toilet that Jennifer Aniston gave to a friend; and a sloth encounter from Dax Shepard to Kristen Bell that left her weepy with glee. Tom Cruise keeps it simple by sending a decadent coconut bundt cake to the hundred or so pals on his list.
But Lizzo has set the bar higher for A-list gifting this year — and it's easy to see why.
Lizzo's gift to her mom was a long time coming
In the short video she posted — which has already gotten more than 3 million views — the multi-Grammy-winning artist presents her mom with a new black Audi SUV, complete with a red Christmas bow. In the caption, Lizzo explained that her generous gift is actually the culmination of a vow she made to herself long ago. 
"Got my mommy a brand new Audi for Xmas," she wrote. "I remember crying in my car when my daddy passed, no job no money nowhere to live, wishing I could one day provide for my family.. I couldnt do it for my dad so ima make sure I spoil Mama. Happy holidays y'all."
The singer's father passed in 2009, marking the darkest period in her life. As she told CBS This Morning, "I was depressed, I didn't have a purpose — I didn't feel like I had a purpose for being a musician, or anything." Happily, the decade that followed saw her returning to her love of music and making her way from obscurity to an armful of Grammys. 
The tears in Shari Johnson-Jefferson's eyes as she sees her daughter's generous present say it all — and it speaks volumes about Lizzo's big heart and devotion to family. (And don't worry, your loved ones will know you care, too, even if your budget doesn't allow for any car bigger than a Hot Wheels.)