Jessica Simpson's Holiday Post Has Fans Asking This Question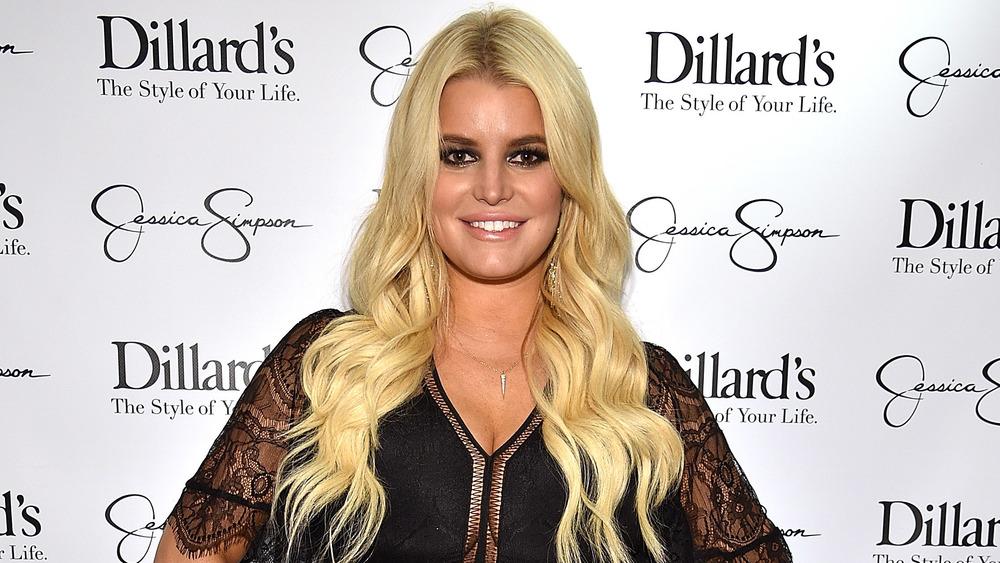 Kevin Mazur/Getty Images
Most of us are busy spending our post-Christmas days relaxing and birthing a huge food baby. Not Jessica Simpson, who took to social media in much the same way as her fellow celebs to give fans a glimpse at her stunning home and equally gorgeous family while simultaneously showing off how utterly fantastic she looks. The singer and author — whose memoir, Open Book, was undoubtedly one of the highlights of 2020 — has been keeping fans up to date about her fitness journey over the past few months.
However, nobody expected her to look this incredible. The busy mother of three, who just turned 40 to boot, donned a fitted festive onesie for the shot and deadpanned in the caption that she assumed her hubby was taking a photo from the waist up only, hence her goofy expression. Regardless of outfit choice, fans and fellow stars alike are dying to know how she did it.
Everyone wants to know her weight loss secret
Celebs flocked to the comments to congratulate her, with Jessica Alba writing "You so fit!!!" while Ruby Rose simply put a string of drooling emojis. Fans were eager to know Simpson's secrets, with one writing, "We all wanna know how did you get so skinny ???" while another admitted, "I need to do what she's doing. Help!" Simpson has lost an incredible 100 pounds over the past six months alone. Speaking to E! News back in May, the fashion designer's personal trainer revealed she's been getting in around 14,000 steps a day while also doing grueling full-body workouts.
He explained, "We started with doing a full-body workout, one set of each exercise, not really doing too much intensity per body part and gradually increasing the volume and intensity. Focusing on a few muscle groups per day. Different muscles each day of the week." Food-wise, Simpson eats well but, as Pasternak acknowledged, she isn't too strict and doesn't lose focus after indulging here and there. Likewise, the former singer told People in September that running around after her kids helps too, as well as being married to an athlete who, naturally, keeps her on her toes.