The Surprising Cameo Billie Eilish's Mom Made On This Hit Show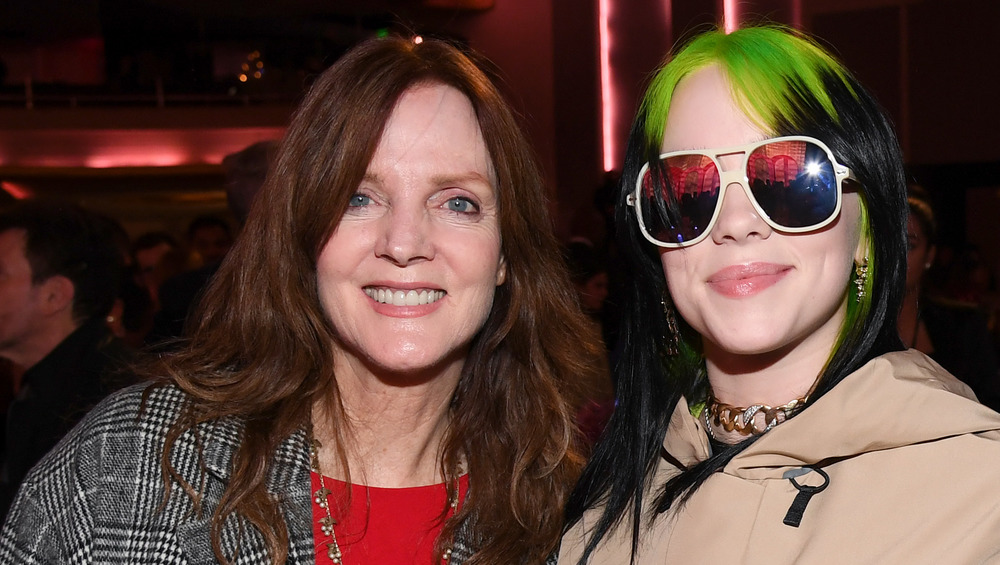 Kevin Mazur/Getty Images
Billie Eilish and Finneas O'Connell are two of the most famous siblings in the world, thanks to their chart-topping collaborations on the likes of "Bad Guy." O'Connell was a known entity in his own right prior to coming to the fore alongside his neon-haired sister, with acting credits in the likes of Modern Family, Glee and Bad Teacher (via IMDb). However, he and Eilish have batted away accusations of nepotism for much of their short careers.
The producer and musician argued that their parents were never famous enough to get them in the door. In fact, the duo's father, Patrick O'Connell, is an actor with bit parts in Iron Man, The West Wing and Days of Our Lives, while their mother, and fellow actor, Maggie Baird has appeared in Bones, Charmed and Curb Your Enthusiasm. It's her role in one of the most beloved sitcoms in history that truly bears revisiting, though. 
Maggie Baird's director told Joey he didn't get the job
Fans have recently discovered that Baird made a fleeting appearance in none other than Friends. The episode in question was in season 6 and is entitled "The One Where Joey Loses His Insurance." For anybody who needs a refresh — let's not pretend we aren't still binge watching Friends regardless of how many times we've seen it — the episode, which originally aired in 1999, finds Joey injuring himself and struggling to get his health insurance back as a result. Iconic agent Estelle (RIP) lines up a bunch of auditions for him, which culminate in a perfectly-timed stint as "Dying Man," and which the fledgling actor rightfully nails. 
One of the directors Joey comes across on that fateful day is played by Eilish's mother. She's the Purina One lady, who instructs Joey to "pick up the bag" and is suitably unimpressed when the injured actor suggests he can just point to it instead. Although the moment isn't necessarily a standout, which is fine amidst 10 years worth of standout moments, it's a good gag and will be memorable to super-fans of the show. Eilish's most dedicated followers took to Twitter to gush over how cool it was to spot their idol's mom in their fave show, with one exclaiming, "Omg Billie Eilish's mom was on friends?!" while another admitted, "bruh I just saw Maggie o'Connell (billie eilish's mom) on friends that shocked me lmfaoooo." 
It's unlikely Eilish is too impressed with her mother's Friends connection, though, as her all-time favorite show is widely known to be The Office (via Cheatsheet).