The Real Reason You Recognize Tory From Cobra Kai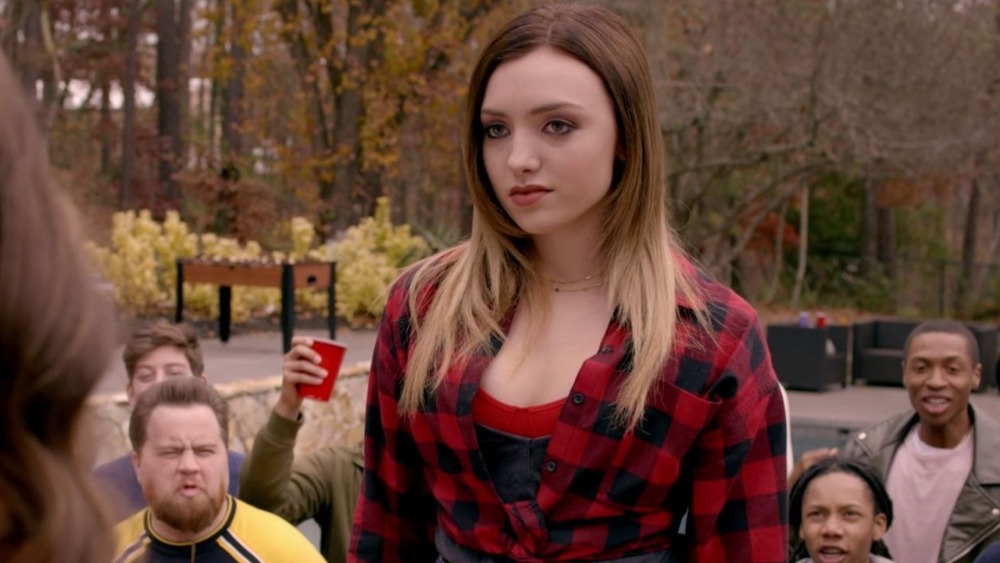 Netflix
Although Cobra Kai is a predominantly male-focused show, the Netflix mega-hit boasts plenty of complex, strong female characters who command attention in their own right. Reformed mean girl Yasmine started off the series reading like a walking cliché, but has since been gifted one of the most fascinating arcs. Likewise Tory, the new, bad girl in town who comes off slightly one-note thanks to her outwardly aggressive approach, is slowly blossoming into a more nuanced character. 
After finding common ground with sensei John Kreese, Tory appears to have softened somewhat. It remains to be seen where her character could go in future seasons but, suffice to say, we're along for the ride. Actress Peyton List isn't as new to the entertainment world as some of her co-stars but, if you're having trouble placing her, it may be because the Cobra Kai breakout found fame at a much younger age.
Peyton List was a Disney kid back in the day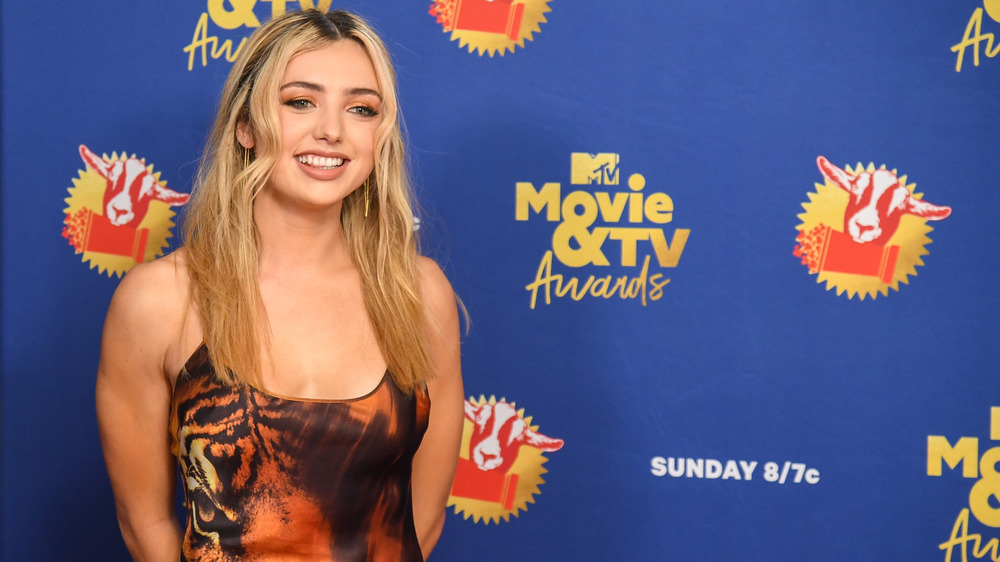 Kevin Mazur/2020 Mtv Movie & Tv Awards/Getty Images
The Florida native started out in soaps, like many of her forebears, with bit parts in As the World Turns and All My Children. In 2008, she played a young Katherine Heigl in rom-com 27 Dresses, before List nabbed her first recurring role in Cashmere Mafia the same year. She featured as love interest Holly Hills in the beloved Diary of a Wimpy Kid movies, before Disney's Jessie turned her into a pint-sized star proper.
List would later rejoin the House of Mouse in Bunk'd, while her more adult work includes take-notice turns in Hubie Halloween, alongside Adam Sandler, and witchcraft-themed TV show Light as a Feather. Cobra Kai represents a real departure for the young star, however, as Tory is her most badass role yet. 
Speaking to Schön magazine in 2018, List described getting into the industry at such a young age as a "blessing," explaining that she wouldn't trade the experience of being on sets as a little girl, soaking it all in, for anything. Although she's achieved a lot over a relatively short time, there's still plenty List wants to do. "I haven't really tapped into action that much," she admitted. However, the Cobra Kai star also opined, "I read all kinds of scripts ... I'll put my heart into the audition or onto the meeting with the person and do as much work. But really, I never know until the project comes to me."