Details About Siegfried And Roy's Home, Little Bavaria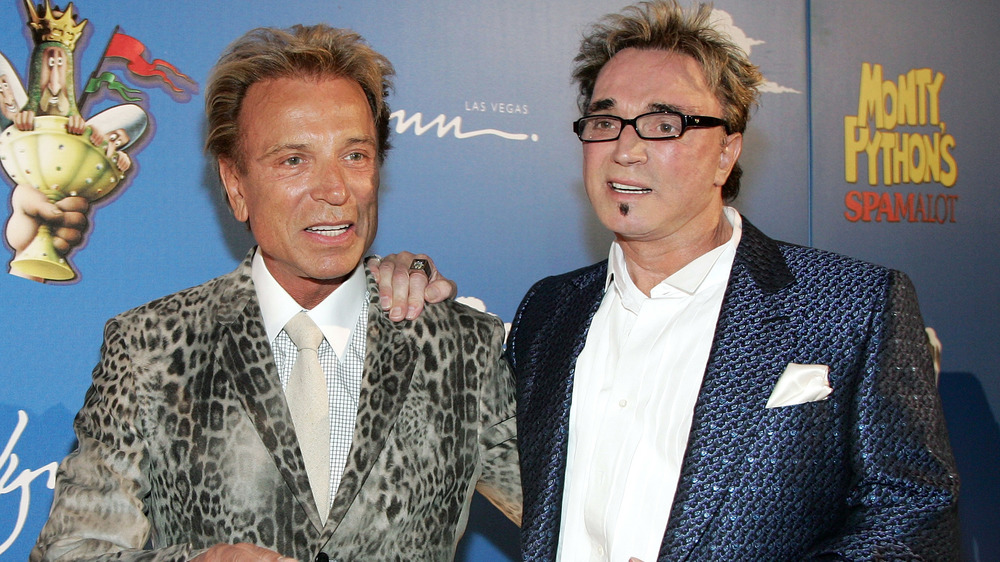 Ethan Miller/Getty Images
The illusionist duo Siegfried and Roy were known for their incredible live performances and magical spectacles on stage. They served as the epitome of the life behind Las Vegas performances, from exotic animals to death-defying on-stage moments — and it's a part of the legacy that they've left behind with both of their recent passing. While they didn't speak much about their personal lives, many had speculated that the pair's professional relationship became romantic at an undisclosed time.
However, an element of their mysterious relationship that they spoke more openly about was of their home in Las Vegas, an area of sprawling land called Little Bavaria. According to Las Vegas Weekly, Little Bavaria is a "staggering hideaway of connected mansions, with fields as vast as a dozen soccer pitches, an aquatic park that rivals the Bellagio fountains, and miles of interlocking walkways that encircle and cut through the property." The land homes the couple's many exotic animals, from "horses, mini-donkeys, black swans, exotic chickens, African cranes, royal turkeys, canines and assorted cats, big and small."
Siegfried remodeled the estate with Roy's health in mind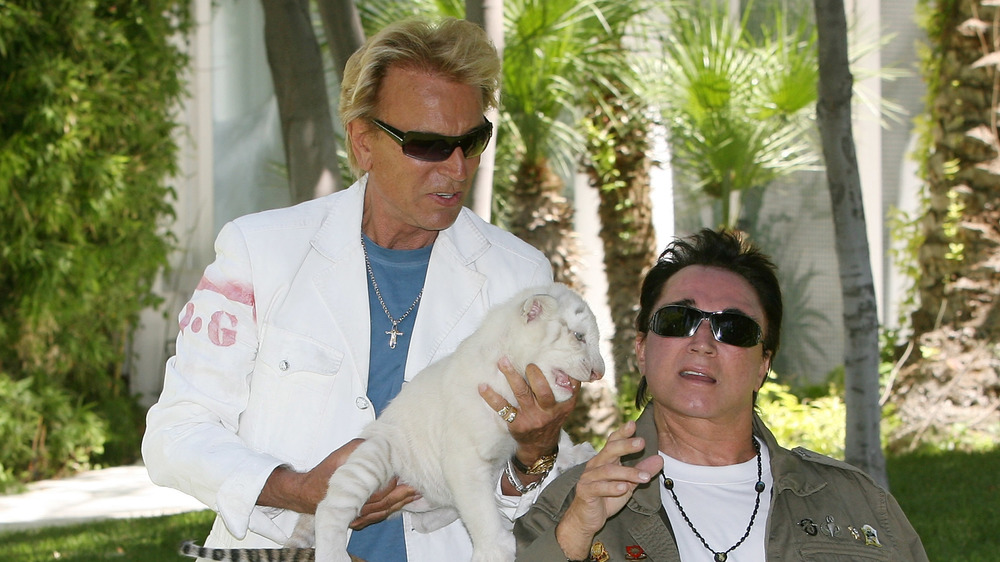 Ethan Miller/Getty Images
As incredible as it sounds, we wouldn't suggest getting your hopes up to see it anytime soon. According to the Las Vegas Sun, the property is not open to visitors. "Absolutely not," Siegfried swiftly responded upon being asked if they would ever open it up to the public. "This is our private — no, no, no. It's our thing. We've had some offers, people who wanted to take over the Jungle Palace and do other things. But no, no."
But there isn't just incredible spectacle and sweeping amounts of land linked to Little Bavaria; indeed, Siegfried claims to have completely remodeled the space for Roy. After the physical and mental limitations that were inflicted onto Roy as a result of him being attacked by their pet tiger in 2003 (via E Online), Siegfried told Las Vegas Weekly that hip-high rails were constructed along the winding sidewalks so that Roy would always have something "firm and steady on which to lean." Roy stated, "Pain is my best friend. I have to live with it. [But] I am doing pretty well. I am a little bit handicapped, but I'm not an invalid. I can do a lot of things. I can walk, I can go swimming, I can go to the gym, I can go shopping."
According to the Las Vegas Review, Siegfried kept Roy's urn in the chapel at the Little Bavaria estate.