Jennifer Coolidge Has Some Thoughts About Joining The SATC Reboot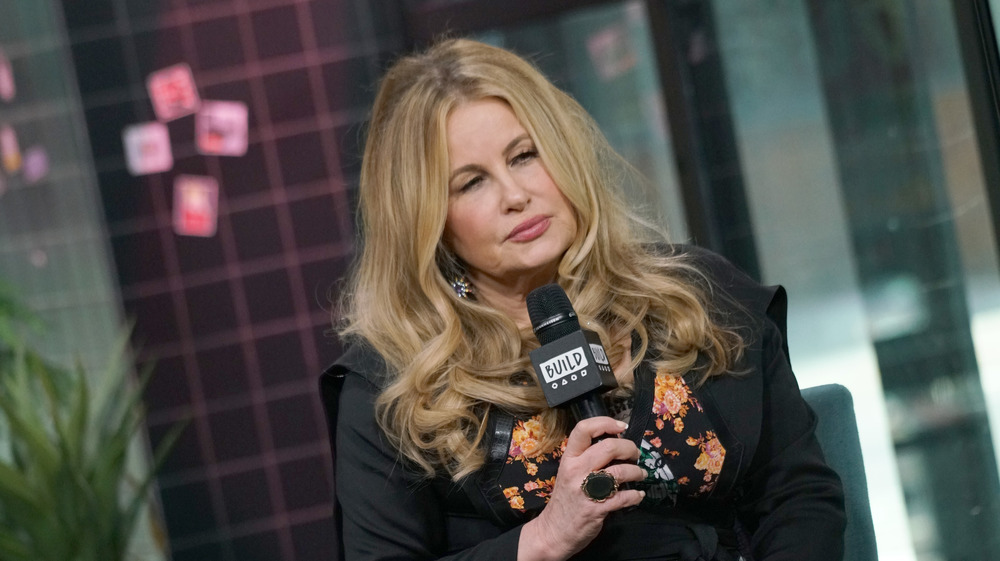 Manny Carabel/Getty Images
Fans are still buzzing over the news that Sex and the City is getting a reboot. It's something that has been teased before, but after last week's debut teaser trailer, we can finally say that it's happening. But while fans are thrilled by the SATC reboot coming their way, it was also announced that Kim Cattrall, the infamous Samantha, will not be returning. While the exact reason hasn't been officially determined, there's enough drama between cast members for us to fill in the blanks for ourselves.
SATC showrunner Sarah Jessica Parker has explained that the show's storyline won't suffer by Cattrall's absence, as "Samantha isn't part of this story" (via The Daily Mail). But fans love Samantha way too much not to even try to get her back in the show in one form or another. That's why the idea of having the iconic Jennifer Coolidge join the cast of SATC for the reboot has been thrown around — and Coolidge has some thoughts on the matter.
Fans think that Coolidge could successfully fill Samantha's shoes, but Coolidge doesn't agree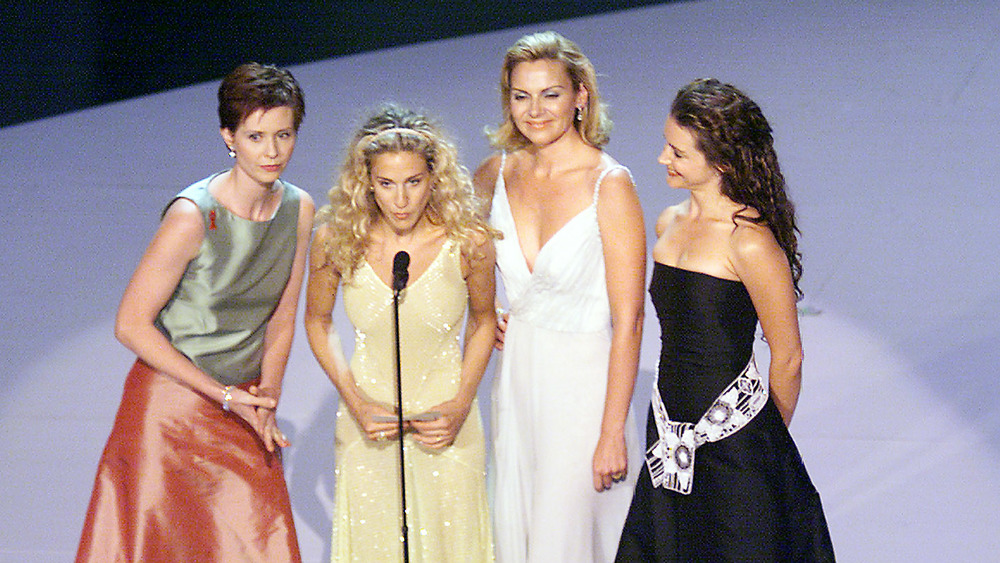 Frank Micelotta Archive/Getty Images
On Jan. 14, Jennifer Coolidge appeared on Watch What Happens Live, in which host Andy Cohen asked her what her thoughts were on the idea of fans wanting her to play Samantha "or a character like her." In response, she explained, "I was a huge, and still am a huge, Sex and the City fan. It's one of those shows you can just watch the reruns and never get tired of them." Coolidge continued, "But I have to say I am such a Kim Cattrall fan, and I don't see anyone being able to replace her in that part. It was just the perfect ... I don't think you can replace her" (via E!).
Not only is Coolidge a huge fan of the series, but she actually made an appearance on the original HBO show in 2003. Perhaps fans already getting a glimpse of Coolidge in the SATC world made them hungry for more.
But we wouldn't anticipate Coolidge — or anyone else, for that matter — standing in as Samantha anytime soon. As Parker said, "We're not looking to bring in a fourth character. We have New York City as a fourth character. There will be lots of interesting, new characters that we're excited about" (via Us Weekly).