Who Is Why Don't We's Jonah Marais?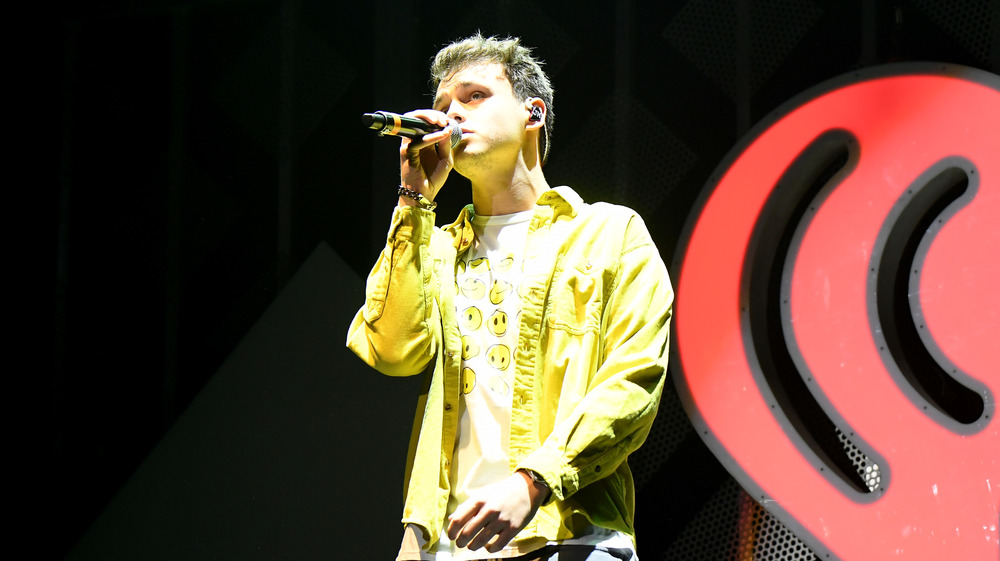 Paras Griffin/Getty Images
Why Don't We's Zach Herron once told Paper Mag that bandmate Jonah Marais "is the guy I go and talk to." Now 22, Marais, the band's oldest member, has assured People that "I think [the band's] just grown up." And Jonah Marais just might have.
Despite Why Don't We's unbridled success, the road to fame hasn't always been easy for its oldest member. The Stillwater, Minnesota native admitted to fans via Instagram that he battled for a long time with body image. "I used to have tons of anxiety and I would constantly look at photos of myself and not like how I looked so I would skip meals, or only eat a little here and there," he explained in 2019.The next year, it seems, was a different ballgame. The chipotle burrito-loving, Harry Potter-reading musical prodigy says that he has finally found the time and space for self-care (via YouTube).
He hasn't done it alone. Marais is surrounded and supported by his bandmate and de-facto "brothers" Jack Avery, Corbyn Besson, Zach Herron, and Daniel Seavy.  He's so certain of their bond that he assured The Morning Call that even if the band breaks up one day, and he goes on to sing solo, it won't be because of "crazy falling outs or anything." As Marais recently gushed on The Gram: "We've been through everything together and experienced the lowest lows and the highest highs we've been around the world together and I'm just so grateful for each of them." 
Jonah Marias wanted to play pro baseball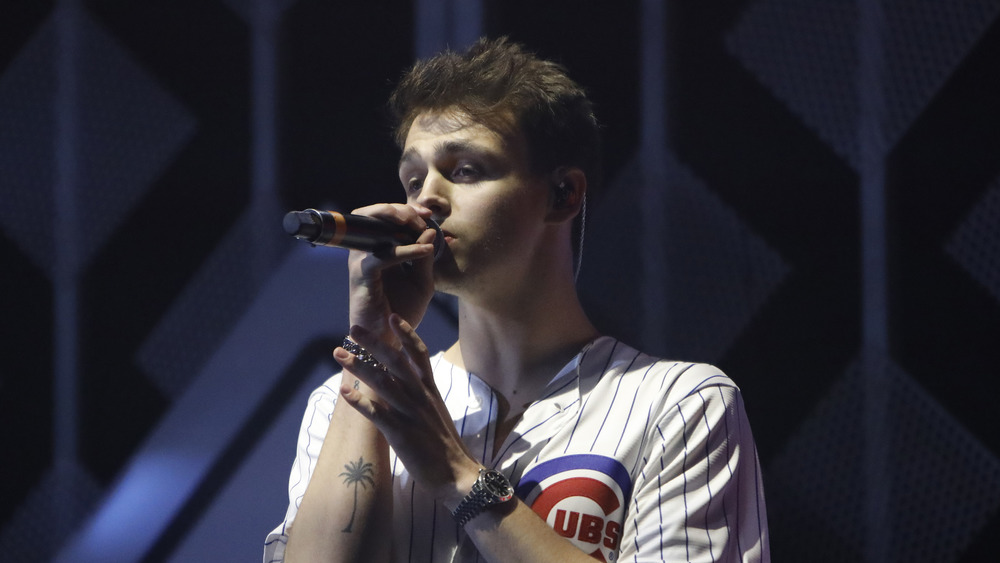 Jeff Schear/Getty Images
What's one of Jonah Marais' career highs? When San Francisco Giant shortstop Brandon Crawford showed up at one of Why Don't We's shows. Turns out, as Marais gushed on Instagram later, Crawford "lowkey knew" the lyrics to Why Don't We's songs. 
It's not just that Brandon Crawford is an awesome athlete. It's that Jonah Marais used to live and breathe baseball. Maybe when he was growing up,  Marais, who spent his childhood playing outside by lakes with his dog in a small-town Minnesota, might have been a Twins fan (via Billboard). These days, Marias, who has a cat he calls "his son," limits his love for baseball to supporting the Los Angeles Dodgers (via Instagram). That wasn't always the case. "I grew up playing baseball every day of my life. I wanted to be an MLB player," the Why Don't We band member told Teen Music Insider. "It didn't quite work out like that, but I'm okay with that!" We are, too, after jamming out to the band's new studio album, The Good Times and The Bad Ones.